80 Guns are up for auction at Smith & Edwards on Saturday, January 28, at 12pm noon!
Plus, bring the kids for a rubber band gun competition. Mark Malan is the musical act before the Auction. The first 100 people to attend will win a FREE t-shirt! (see store for details)
Plus, over 200 guns including display models will be on sale starting Friday, January 27.
Gun Auction List - Saturday, Jan 28 at 12pm
Click to download a printable list, (240kb) or view below: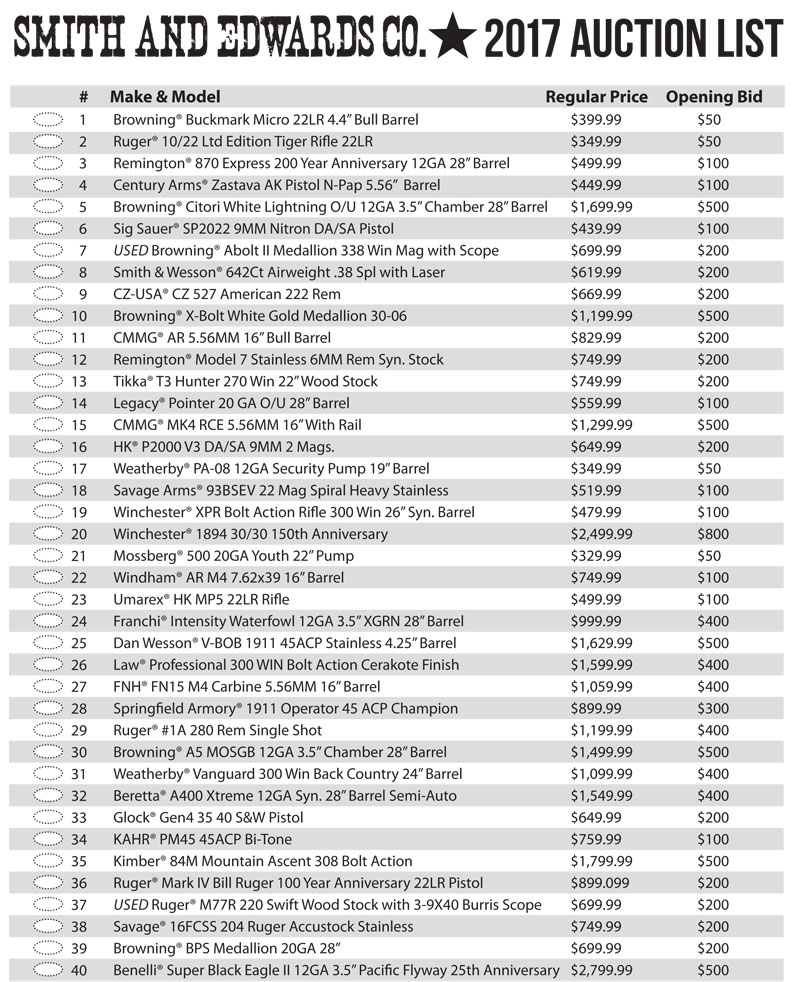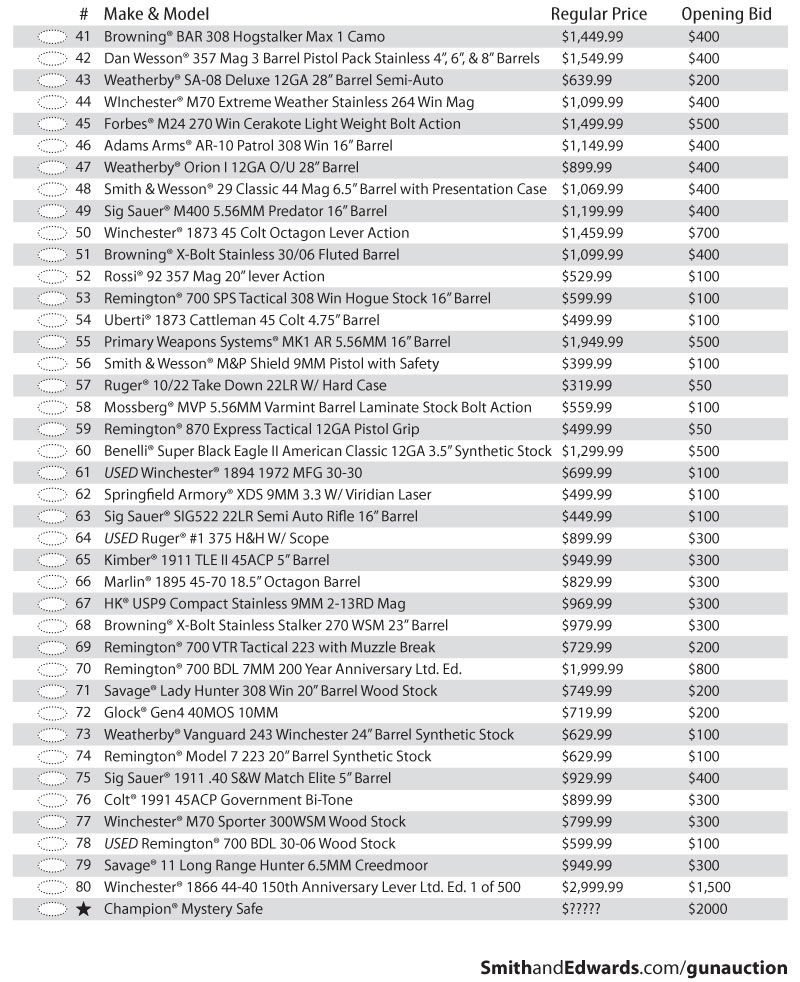 Gun Sale List - starts Friday, Jan 27
Find out about All Smith & Edwards Shooting events... & get a FREE Hunter's Checklist!
More about the Gun Auction
---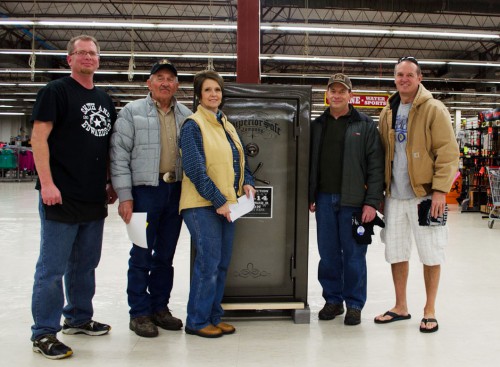 3 Reasons you can't miss the Smith & Edwards Gun Auction!