Bryan stopped by and showed us how the Cooler Tray can keep our food from getting soggy while camping.

(yikes, who films in portrait mode?!)
When you're camping, you want to keep all your food cool overnight or over the weekend. But that doesn't have to mean soggy buns, soggy grapes, soaking-wet beverage cans that have gunk on them – ick!!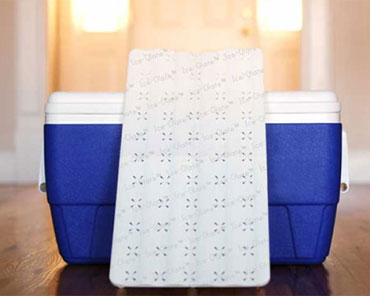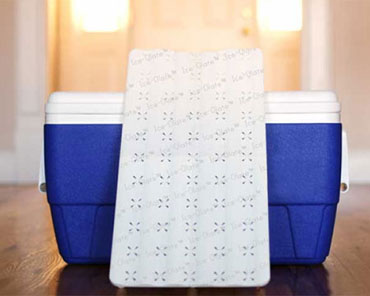 This is an easy & economical solution to that summer problem.
As one of our managers said, "I'm sure gonna miss scooping the hamburger labels out of the water when I empty the cooler…. NOT!"
What a cool invention! You can get yours in the Sporting Goods department of Smith & Edwards as well as right here in our online Camping Coolers section..
The Ice-Olate Cooler Tray is designed to adjust to fit practically any size coolers: from 45 up to 100 quart ice chests & coolers, by Igloo, Yeti, Coleman, and just about any other brand. It holds up to 80 pounds of food & drinks.
Thanks for coming by, Bryan!