That's pronounced "Hook" Gear. I know, it doesn't really seem to be spelled that way… but that is how you pronounce it! I promise!
Clothing is not usually the top of my checklist when I am getting ready for a fishing trip! In fact, most of the time my wife gives me a funny look and asks, "Are you really going out looking like that?"
To which my normal response was something along the lines of "Well, the fish don't care what I look like!"
It's an argument that I would never win, honestly!
However, that all changed when I had our clothing buyer, Craig, show me the new Huk Gear line.
The first thing I loved about the line was all the awesome colors that they come in. They have partnered with Kryptek and offer their camo patterns in most of the great colors. My favorite is the blue Pontus camo, but their new white & gray Raid camo is a close second!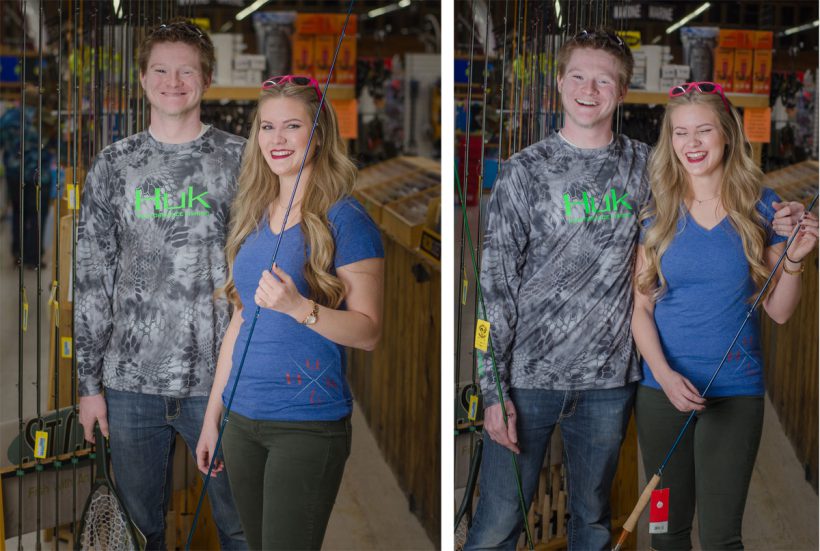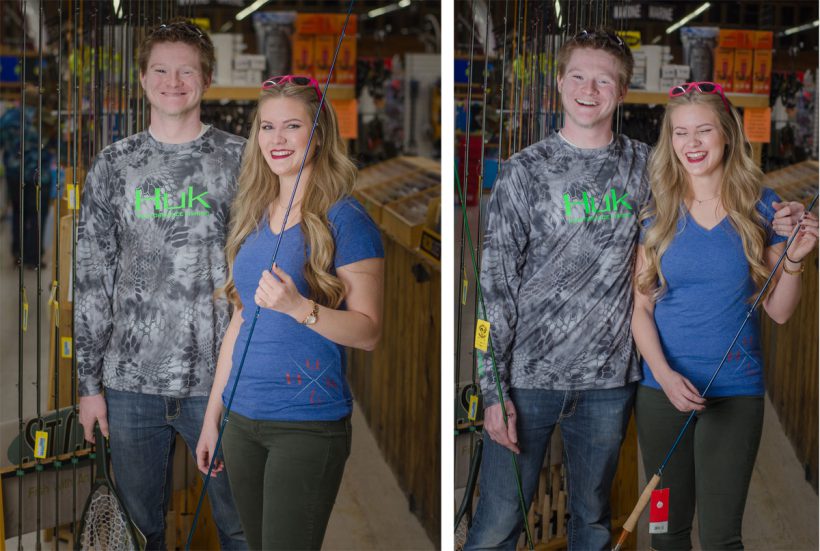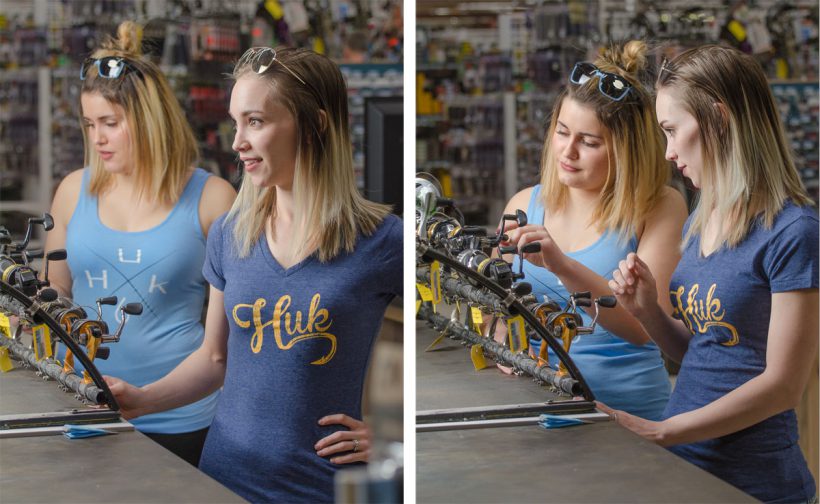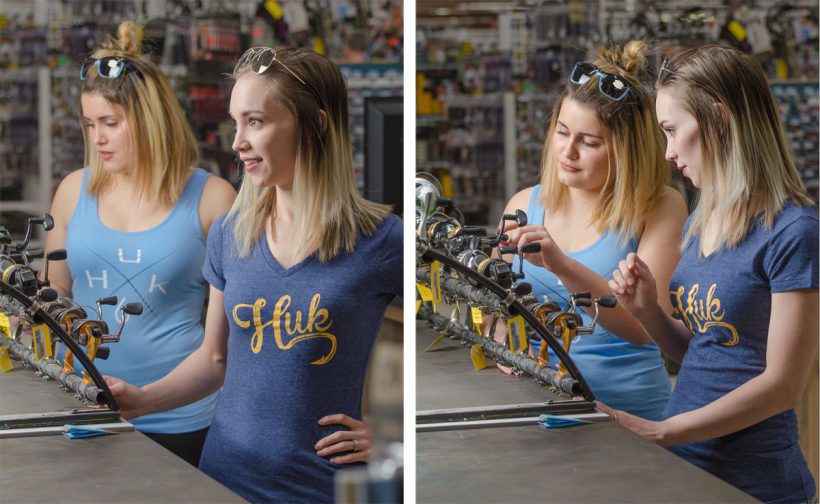 The technology in Huk Gear shirts is awesome! Top on the list for me is the breathability and the wicking away of sweat and moisture. That means that I can stay cool longer and fish more!
I don't have to worry about fish guts ruining my Huk shirt. These shirts are anti-microbial, have stain release technology, and keep me protected from the sun. All of this adds up to what all of us as fisherman want: to be able to fish longer and not succumb the elements.
We just got in ladies' and mens' tees and tank tops. You won't regret buying these shirts. I love wearing mine around even when I am not fishing. They are just comfy to wear and they don't look half bad, either!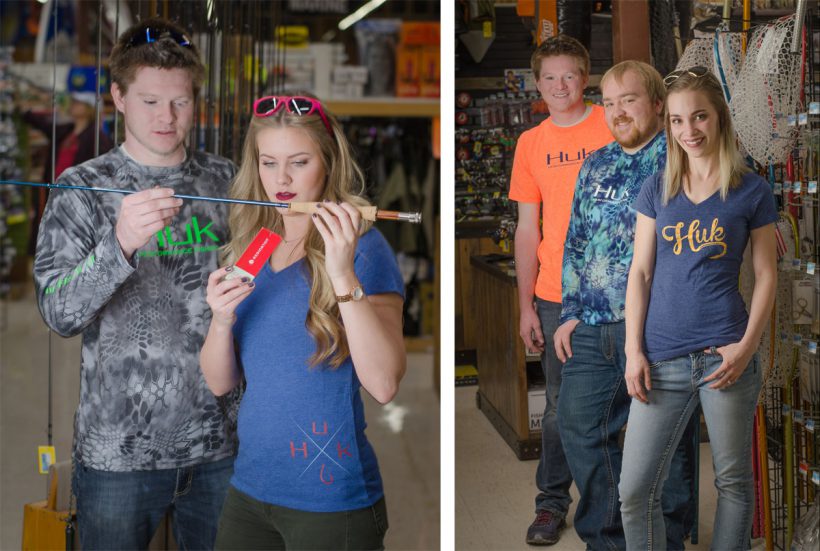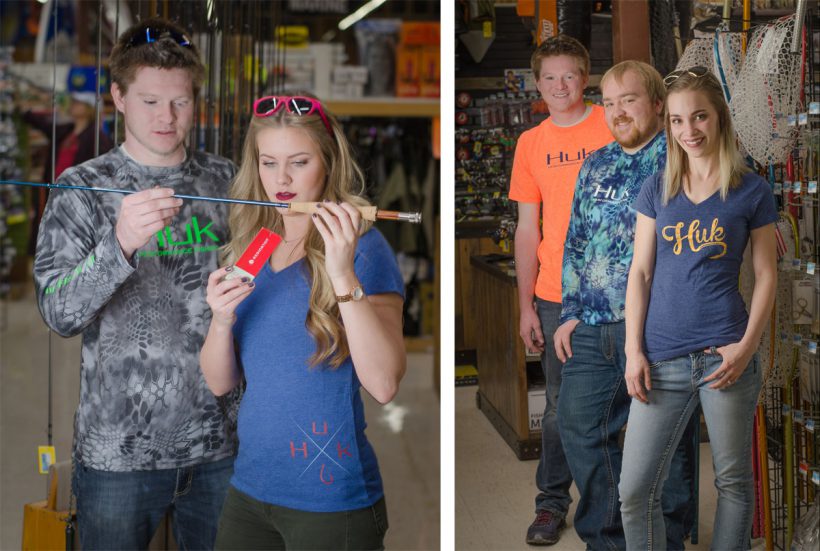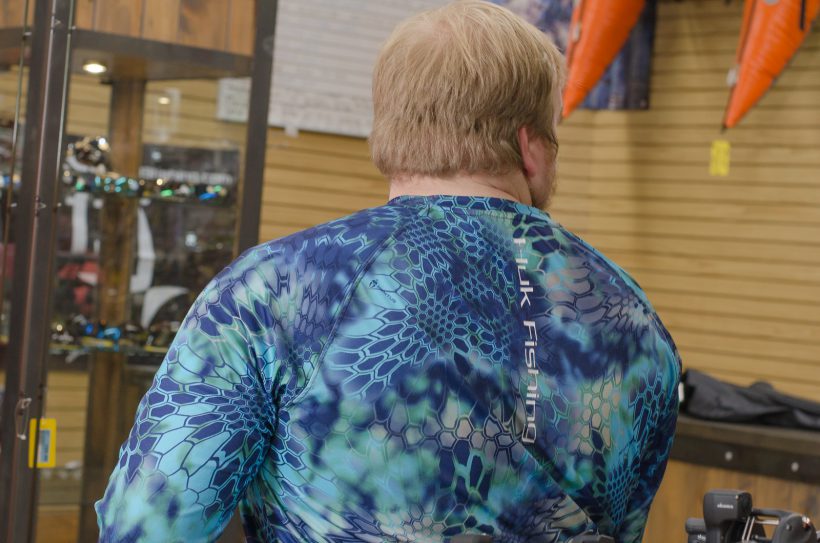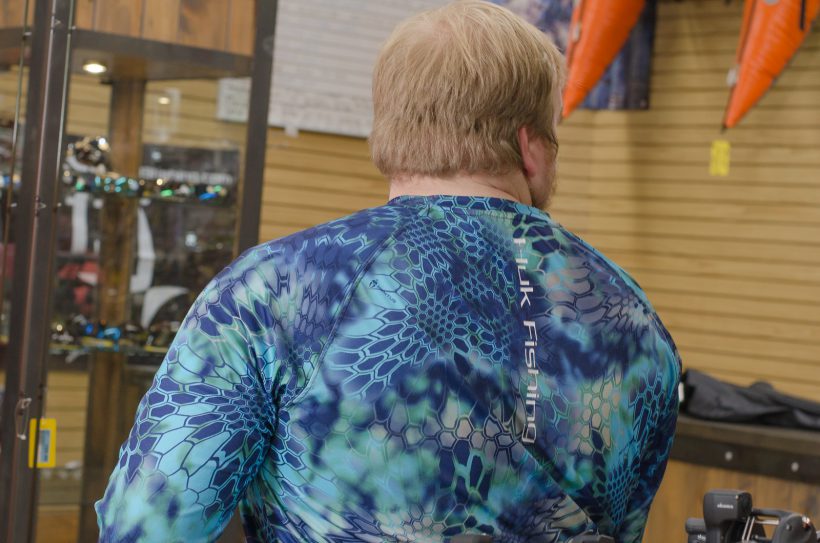 Click here to see our Men's Huk Gear fishing shirts. Plus, click here for our ladies' Huk Gear – or just come in our store by Willard Bay!
Thanks Cambria, Maddie, & Kelsey from our Clothing department and Curtis from our Sporting Goods department for helping me show off this great gear.