2020 Auction List – Now Available
Join us at our Ogden location on Saturday, January 25, 2019. Whether you're a first time attendee or a seasoned veteran of the auction, we know you'll have a great time. View the Updated auction lists below!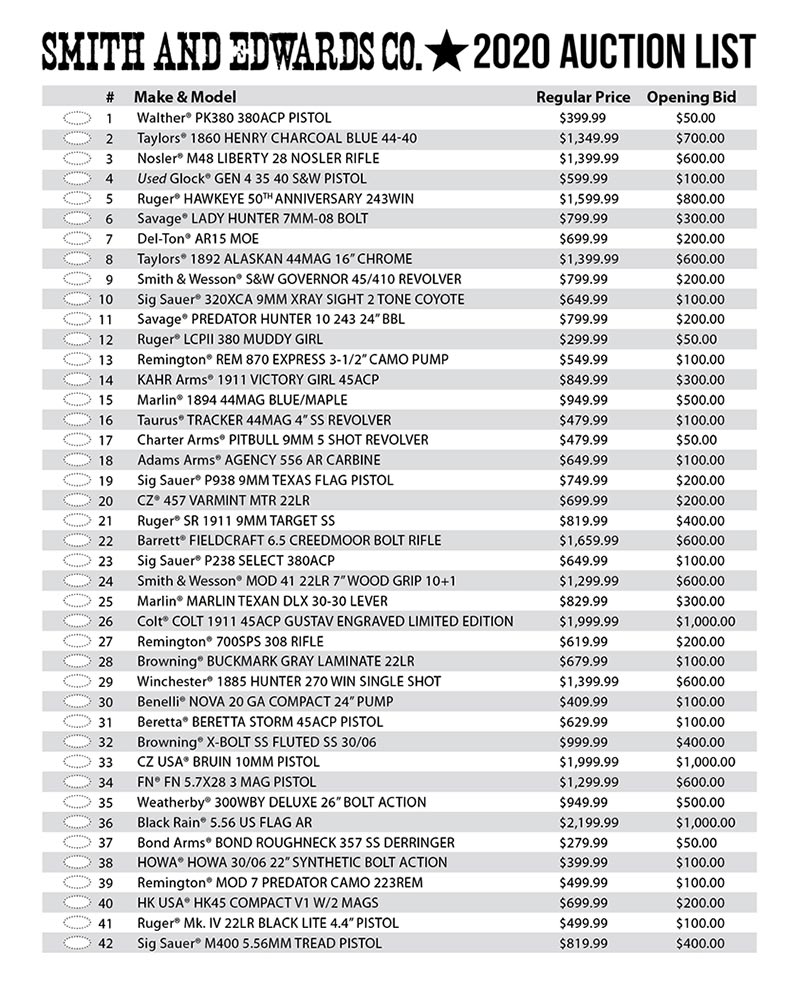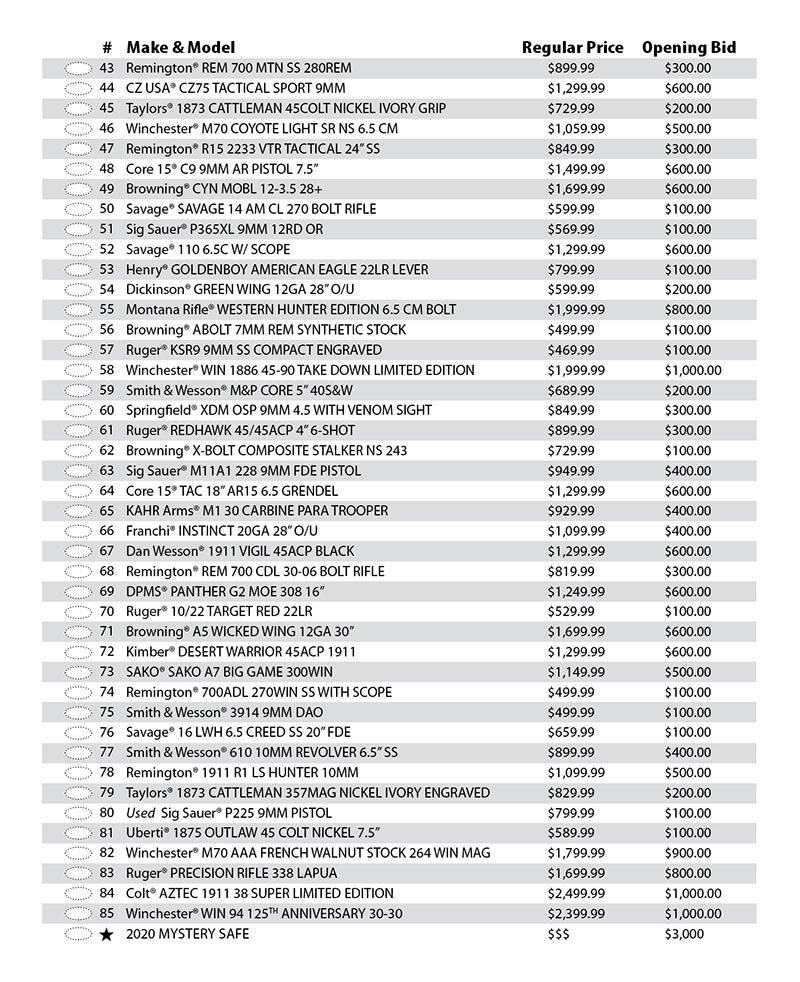 Click to download a printable list. (189kb)
2020 Sale List – Coming Jan 21
Ogden and West Jordan Gun Sale Lists now available below. Sale prices run January 24-25, 2020.
Ogden
West Jordan
Join Our Email List & Be the First to Receive Updated Gun Sale & Auction Information!
Previous Gun Auction Recap
We always have a BLAST at our annual gun auction. With free entertainment leading up to the auction and the occasional FREE gun sprinkled in secretly to the mix, how could you not have fun?
We bring in local entertainment, like Mark Malan, to please the crowd before the auction with live country music. And we enjoy lots of awesome giveaways. A lot of our auction items have a giveaway item provided to us from various vendors and manufacturers.
There's also a lot of fun and entertainment during the auction as well. Our current auctioneer John Bair does a great job making everyone laugh throughout the day. One of our favorite John Bair quotes was directed to one of the wives keeping an eye on her husband, "Don't you look at him! Do not intimidate the bidders."
---
More about the Gun Auction
Learn more about how the auction at Smith & Edwards began! Mike Vause and Mike Casey have been huge contributors to the success of this great event. Hear their story below and see how fun the auction can be for all ages.