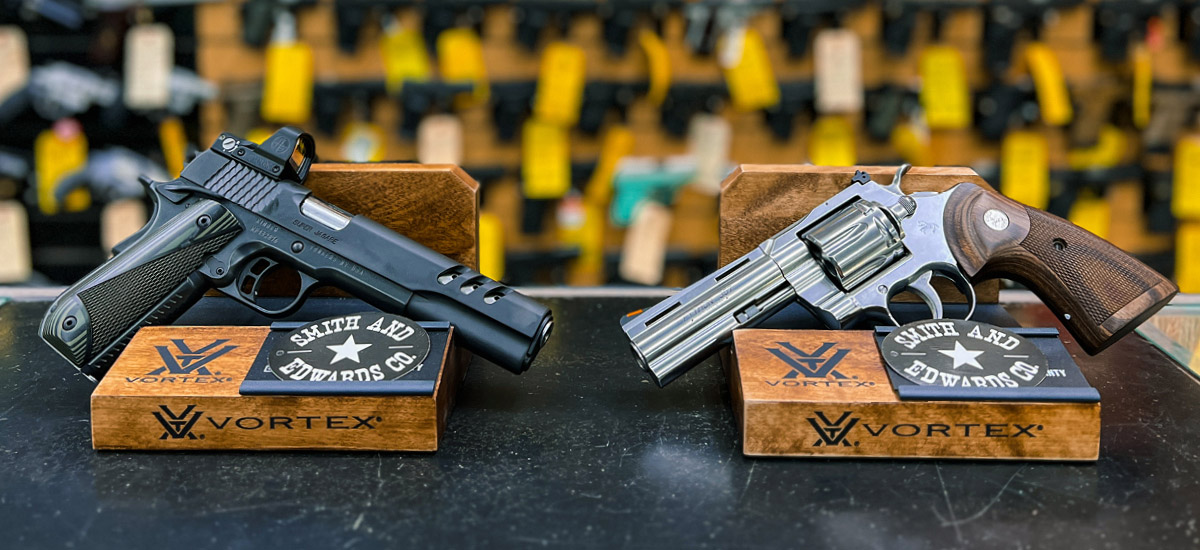 We're ready to kick off the New Year with our annual Gun Auction!
Live music from Chris Peterson will be starting us off at 11 AM, and some fun giveaways - so come early!
Auction starts at high noon, and lasts until the guns are gone! We always end with a Mystery Safe Finale. More details about this year's safe coming soon.
Also, to finish off our 75th Anniversary Celebration, we'll be drawing the BIG Winner of the Alaskan Fishing Trip at Water's Edge Lodge Giveaway! Adam Eakle & KSL Outdoors will be joining us.
And as always, we've marked a few guns as FREE to luck bid winners (you won't know until we say "SOLD!"), plus boots, holsters, accessories and ammo to throw into the loot for select auction winners.
The Auction List will be posted before the event. Make sure you're following us on Facebook or Instagram OR receiving our emails so you won't miss when they're up!
Join Our Email List & Be the First to Receive Updated Gun Sale & Auction Information!
2023 Auction List - View Now!
Shop the savings below while in-store January 16-21, 2023!
Previous Gun Auction Recap
We always have a BLAST at our annual gun auction. With free entertainment leading up to the auction and the occasional FREE gun sprinkled in secretly to the mix, how could you not have fun??
We bring in local entertainment, like Chris Peterson, to please the crowd before the auction with live country music. And we enjoy lots of awesome giveaways. A lot of our auction items have a giveaway item provided to us from various vendors and manufacturers.
There's also a lot of fun and entertainment during the auction as well. Our current auctioneer John Bair does a great job making everyone laugh throughout the day. One of our favorite John Bair quotes was directed to one of the wives keeping an eye on her husband, "Don't you look at him! Do not intimidate the bidders."
---
More about the Gun Auction
Learn more about how the auction at Smith & Edwards began! Mike Vause and Mike Casey have been huge contributors to the success of this great event. Hear their story below and see how fun the auction can be for all ages.