The temperatures are up, the sun's shining – it's time to get back out there!
You couldn't ask for a better playground than the North Ogden – Farr West area. With Highway 89 to bike or jog along, as well as the Rail Trail and the south marina of Willard Bay to explore, against the majestic backdrop of Willard Peak & Mount Ogden, there's hardly a better place to bike, hike, drive, or jog.
For Her: Yoga & Jogging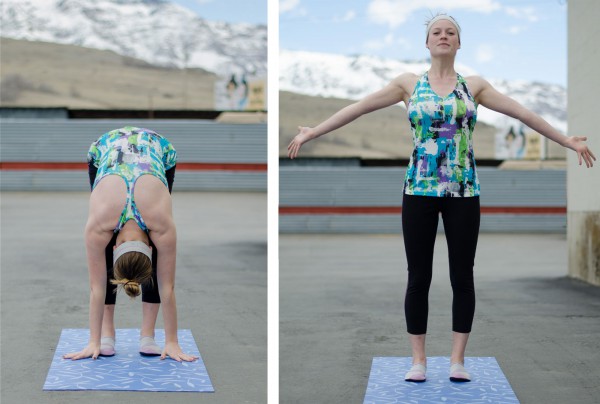 What's on her feet? FitKicks! These fabulous slipper-sock-like shoes have grippy rubber soles, cushioned feet, and a stretchy, colorful covering that makes them so comfortable to wear.
If you're going to a dance, going on a car trip, hate wearing lace-up shoes to the gym, or slide around on your yoga mat too much, you've got to try a pair of these fun Fitkicks!
Jerica's wearing:
UnderArmour lightweight loose heat purple hoodie (also available in lime, orange, pink, & yellow!)
FILA core printed racerback tank
FILA 3/4 capris, in black with purple stitching
Gray Fitkicks headband & shoes with lavender accents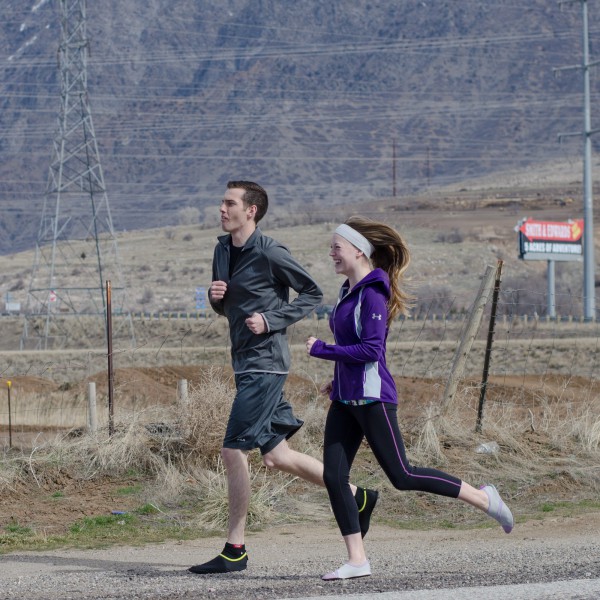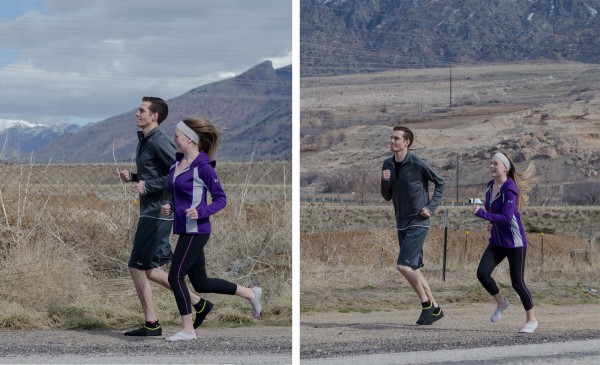 For Him: Weights & Jogging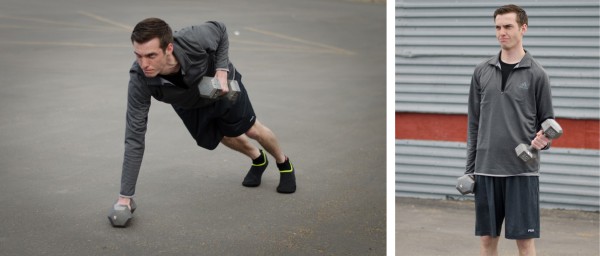 You don't have to put on bulky jackets to stay warm! Get in a workout outdoors this spring with easy-to-layer lightweight polyester shorts, shirts, & jackets.
Brent's wearing:
FILA Performance heather shorts
FILA stitched up crew shirt
Adidas Climalite 1/4 zip lightweight jacket
Come explore Farr West!
The city of Farr West is well into their latest park project: constructing Smith Family Park, which is directly across Highway 126 (2000 W) from Smith & Edwards. The Rodeo arena is taking shape, and the playground equipment has started to arrive. We're so excited to see this huge family park taking shape!
Thanks Jerica & Brent from the Web department for modeling these outfits!
Photography by Rose Marion