What's your favorite thing about spring?
Is it getting away from the snow & frost in favor of 60- and 70-degree weather? Buds and new growth on the trees? Hearing birds returning and singing in the morning? Starting to be able to get on the water and fish again?
I've been so lucky – not having a garden I'm proud of yet, I've gotten to enjoy the huge variety of flowers here every day at Smith & Edwards. It's been a beautiful spring here at Smith & Edwards with the amazing flowers at the store entrance!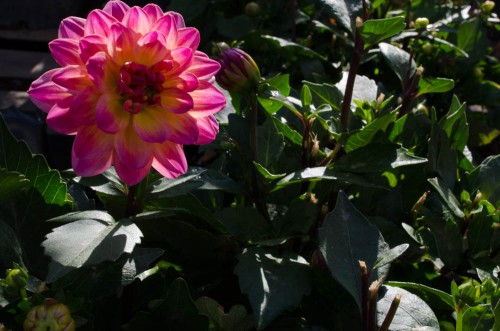 (Told you we used the Handy Bucket Builders for holding flowers!) :)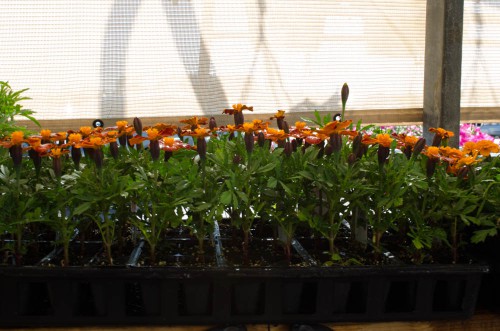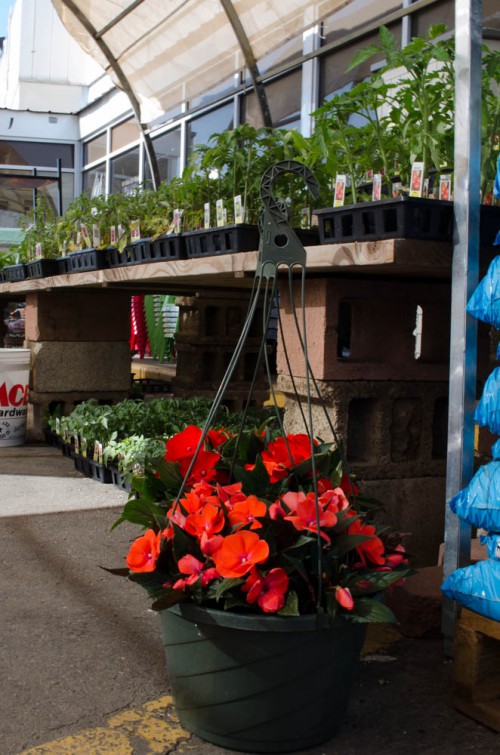 All of these flowers have been chosen to thrive in our climate. You'll get hardy Utah garden flowers that will bloom this year (annual) or year after year (perennials)… and not to mention trees and veggies! Check out the online USU's Extension Office for more information on Utah flowers.
And not just tomatoes: you'll also find 4 types of cucumbers and also pumpkins and squash ready for you to take home and plant.
(And you'll find TONS of seeds for all kinds of flowers, herbs, and veggies – both hybrids and heirloom seeds – inside Smith & Edwards, as well as everything you need to start them indoors!)
What's the best time to pick up your flowers at Smith & Edwards? We start getting pansies as soon as we can, around March every year, and then you'll find more and more flowers with a huge selection of flowers, tomatoes, trees and fruit trees, and much more by Mother's Day.
I'll be bringing some home to kick start my own garden this year!
Tell me – what flowers are your favorite in the spring? Leave your favorite in the comments below!