With winter just around the corner, we've stocked up on your must-haves for playing & working outside.
Whether your job's out in the elements, or you like to play out in the snow, you'll love these new clothes and food & drink items from rugged brands like Stanley & Berne.
Some Smith & Edwards employees volunteered to help show off the new goods – thanks guys!

Stanley thermoses are the go-to for keeping coffee, hot chocolate, soup, & chili warm while you're working at a cold job site. We visited the north yard at Smith & Edwards to put them to the test.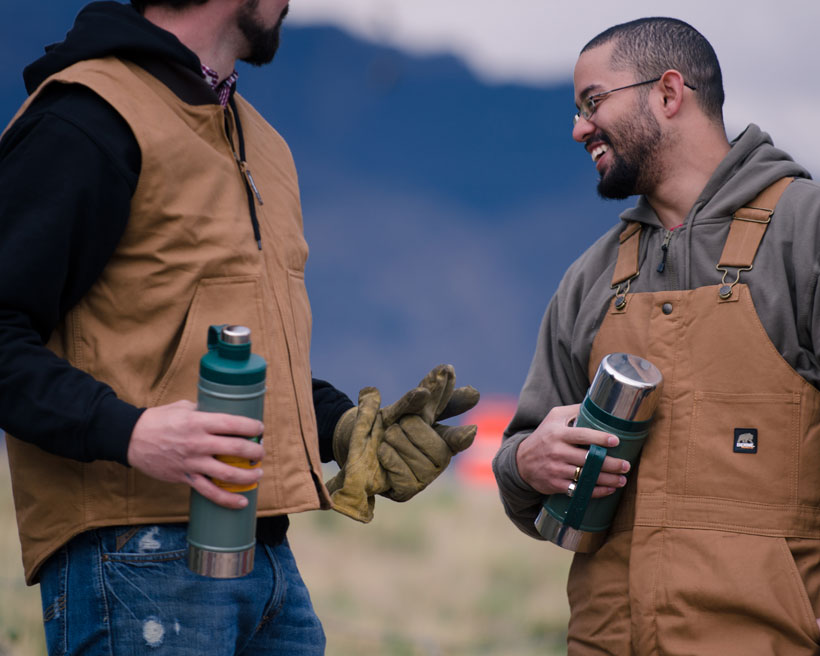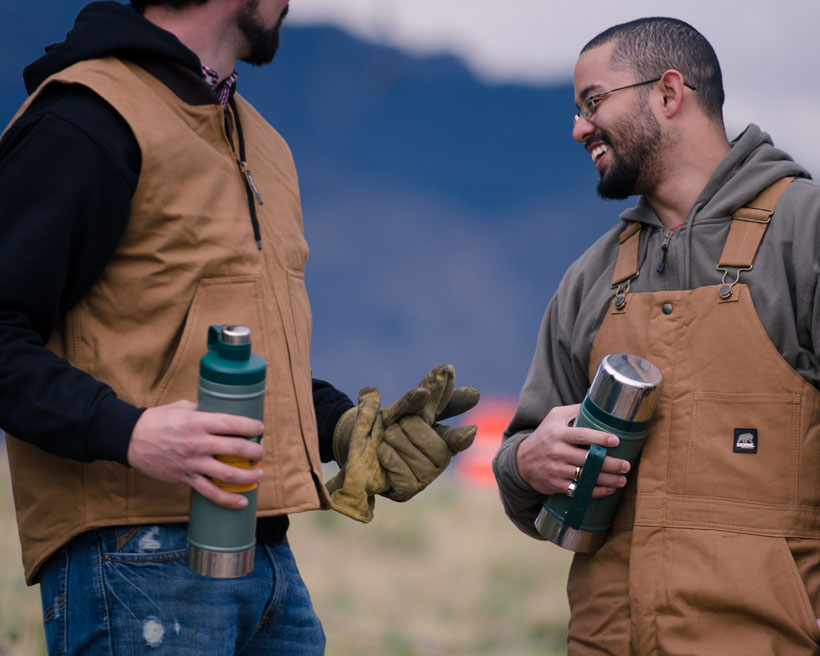 These are tough enough to keep your meals & hot chocolate warm for 2 days. Now that's good for just about any type of traveling or outdoor job. Not to mention they're perfect for Ice Fishing & Elk Camp!
If you want to keep your cold beverages cold, Stanley thermoses are still the way to go! With growlers and cups, you're covered for summer concerts & relaxing on the porch.
We carry the old Stanley standards, plus we just got in brand-new styles! Stanley now has a crock pot and a water jug with spout dispenser in 1-gallon & 2-gallon sizes. There's also a new Stanley lunch pail that nests a Stanley bottle or mug with plenty of room for food.



Dreamed up in Utah, these genius reusable Dutch oven liners are here at Smith & Edwards! Sized exactly for your 12″ or 6-quart Dutch oven, there will be more sizes to come.
Made to withstand temperatures up to 450 degrees, this saves you from hauling that heavy cast iron pan over to the sink or stream to scrape dried dessert off the sides. Just peel it from your Dutch oven, then hand wash or place in dishwasher!

This new item is COMING SOON to Smith & Edwards…. watch this page for updates!
Looking for more outdoor Cooking must-haves?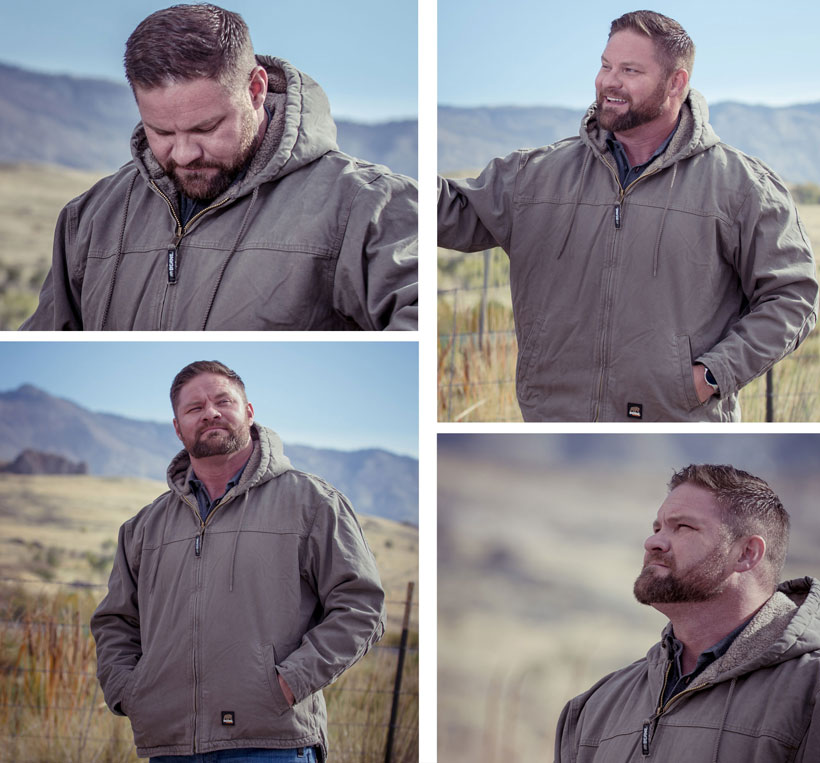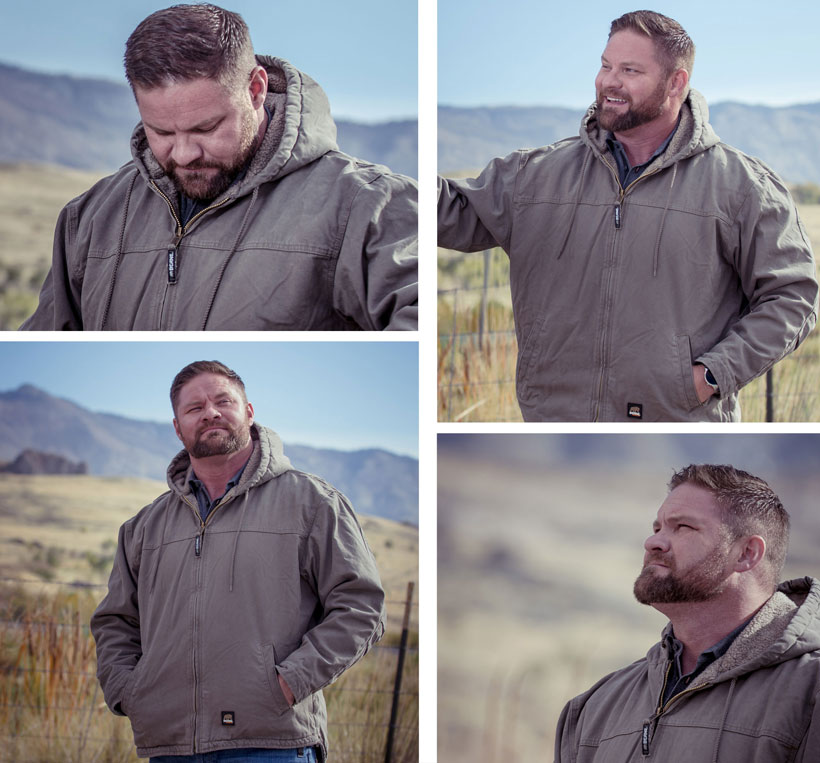 You can see our clothing buyer, Craig, above. He just added a new line of workwear. Why?
Berne's jackets feature pleated action backs and elbows to let you move with ease when you're working. Instead of the whole jacket shifting when you reach or lift, the elbows and back extend to keep you covered.
Every men's & women's work jacket & coat features 3 inside-chest pockets
All main seams on Berne insulated outerwear feature triple-needle stitching for extra security
It's a great product at a good price!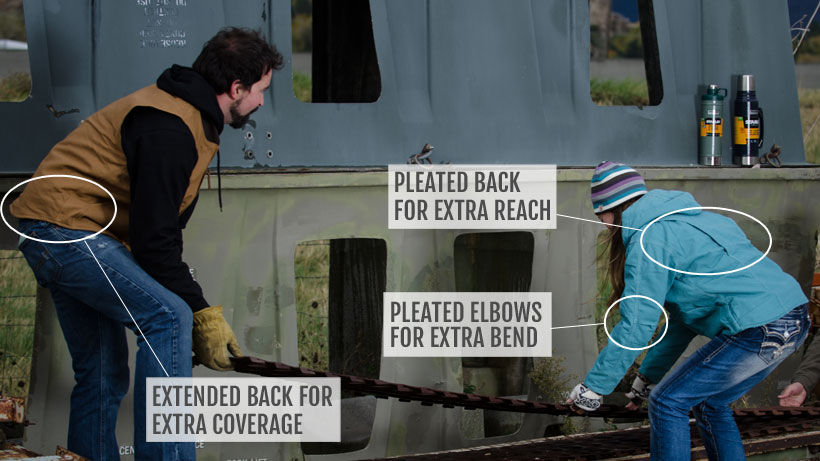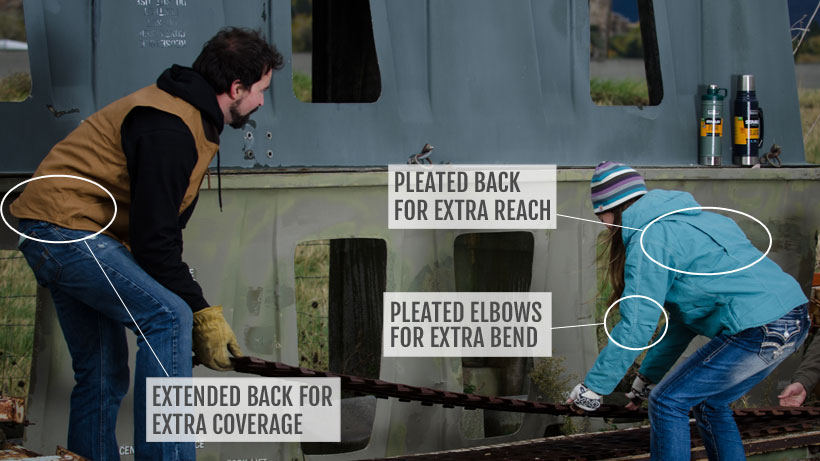 Berne is also available for ladies! Styled & designed to fit ladies comfortably, you'll find insulated work wear designed for women from the Berne product line. And it's not just the tailoring: choose from traditional or fresh, bold colors like bright blue and dark pink!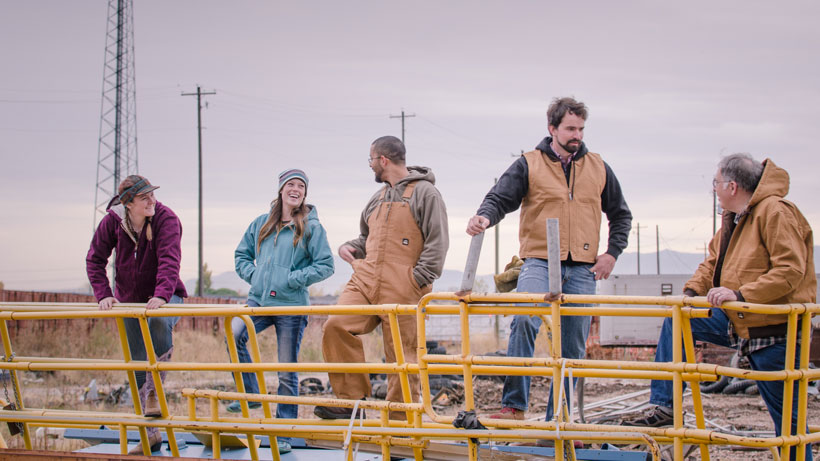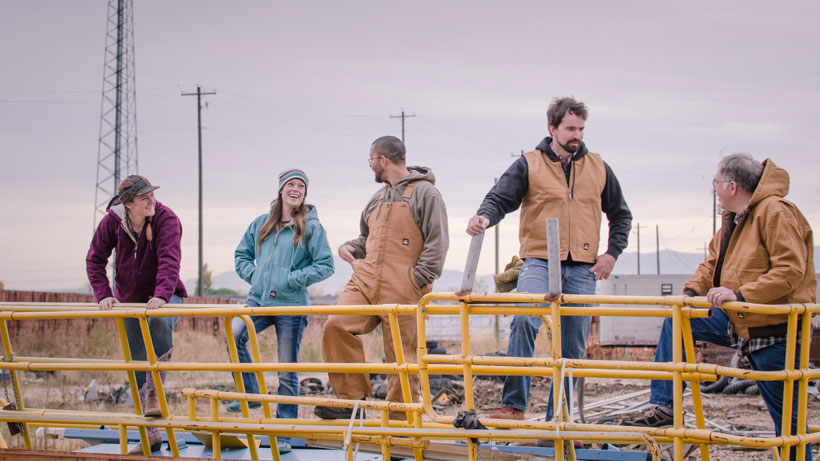 Berne is just the latest addition to our huge workwear collection. You'll find Carhartt, CAT, Dickies, Ariat, and Wrangler RIGGS workwear in our store in Ogden, Utah as well as our web store. You'll also find our customers' favorite made-in-USA work gloves, Yellowstone Gloves (read why they're a favorite, here).
Bonus: Much of this gear is also great for Ice Fishing, too!



Skiing, snowboarding, hunting, ice fishing – the key to staying warm in those awesome winter hobbies is to keep a synthetic base layer on! Cotton will actually chill you when you sweat – so choose a good top & bottom baselayer set from Columbia or Under Armour for ladies. For the guys, we have those same brands plus Carhartt base layers available.
Special thanks!
Thanks to Craig from Clothing, Nicolo from Receiving, Logan from Shoes, John from Lawn & Garden, Cole from Shipping, and Jerica & EmmaLee from the Web Store for modeling these products for us. You make us look good!