Now that we're in the thick of winter, the fishermen are excitedly measuring how thick the ice is on their favorite lakes and reservoirs. (click here for ice fishing tips!)
If you've got horses or livestock, and you don't have heaters, it's a tough time of year! Make sure you have the best winter you can with these tips to stay warm no matter how rural your road.
Keep the Horse Warm
Water
If you don't have any equipment at all, you'll be going out each morning to break the ice with a pitchfork. But you have kids to do the work for you, right?
Well, the kids will thank you for investing in a heater or de-icing system. Get a bucket heater from Smith & Edwards here – you can even get yours delivered!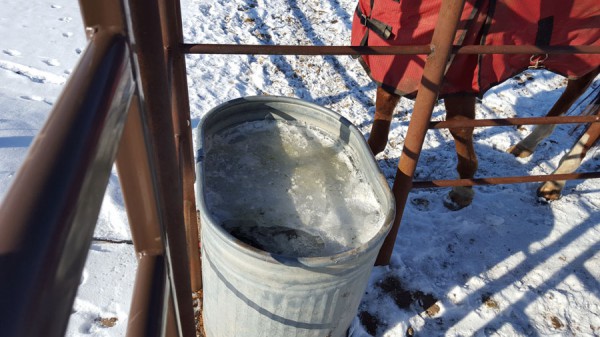 Horse Blankets
There are all kinds of horse blankets out there, and we like the Equibrand especially. Keep your horse warm and dry from the snow and rain with a blanket that moves with them. This makes for less cleanup work for you, too!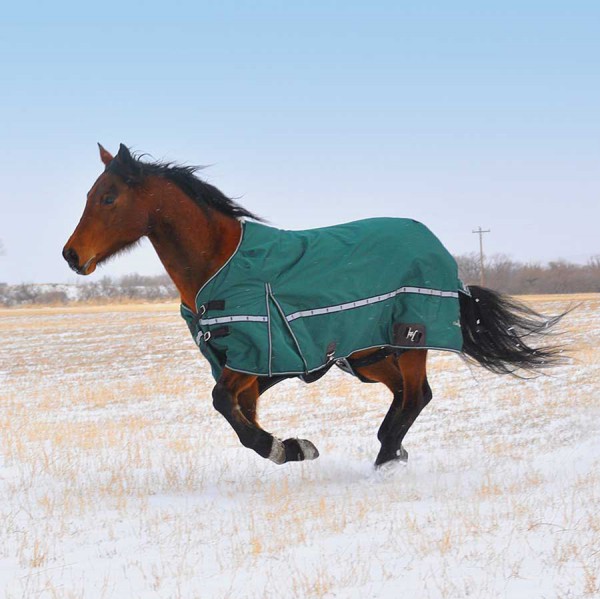 Hoof Pads & Snow Boots
If you're venturing into the snow-filled hills on horseback, make sure and ask your farrier about ways to protect your horse. When you're shoeing your horse, you have several options that prevent snow buildup under the horse's hooves. Click here to see hoof pads and boots.
Snow buildup is extremely cold for your horse – plus, kt makes each tread slippery, instead of sure. Plus, the compacted snow adds pressure on the frog, so there are a few styles of hoof pads to keep your horse snow-free.
The Mustad no-snow tube-style hoof pads compresses, and pops back, which prevents the snow from building up on the hoof.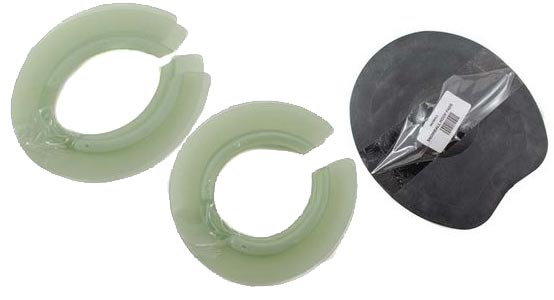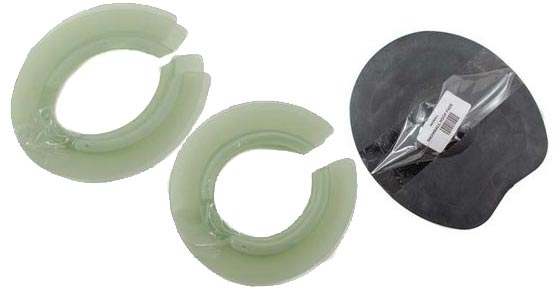 The other style, the Snowball black plastic hoof pad, presses a bubble down into the snow, keeping it away from the hoof and giving your horse a surer step.
Keep Yourself Warm
Known for their ranchwear, Schaefer vests & coats are designed to stand up to windstorms and blizzards that would make your eyes tear. Wool vests and jackets will give you years of use.
We love the Wyoming Traders line of wild rags. These 100% silk wild rags will keep you warm without weighing you down. We just got some new Aztec patterns in, and we've got both youth sizes and adult sizes in polka dots, solids, paisley, and more.
Silk is warmer than wool, it gets softer with wear, and naturally wicks moisture away.
If you don't have a felt hat, look at a good Stormy Kromer hat. We carry these hats in store and they are so popular! Made in a wool/nylon blend with 100% cotton flannel, these hats are made in USA and are called "an icon of the great American outdoors." This hat's been around for more than 100 years, and it's still made of six hand-stitched panels.
Don't let your fingers freeze! Draw on your foam-lined Yellowstone gloves – an old favorite for standing up to barbed wire, these elkskin and deerskin gloves have a foam-lined option for winter.