As part of the web team at Smith & Edwards, I'm always learning about the gear we carry & cool tips for: rodeo, hiking, target shooting, & so much more. And did I mention I'm building Pinterest boards for all of these too? (follow us!)

Instead of keeping all my cool finds to myself, I'm starting a monthly series to feature these great tips & ideas we come across as my team & I build the online Smith & Edwards experience! Leave a comment and let me know what you love or want to share with our readers!
Rodeo & Country Living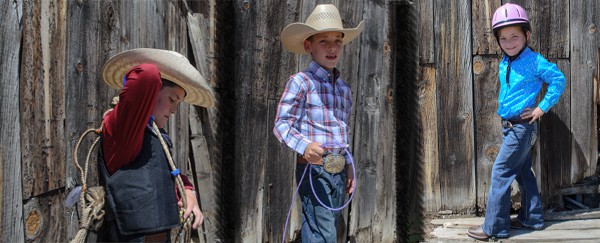 Plus, check out our latest post, Pioneer Outfit Ideas for Trek: Tom & Kelsey model great outfits and recommend some ways to stay comfortable if you're going on Trek this year.
Shooting Sports
Thanks to EVERYONE who came out & shot our guns and ammo at our 2015 Range Day! Click here to see some big winners and relive the experience. We're already excited for next year!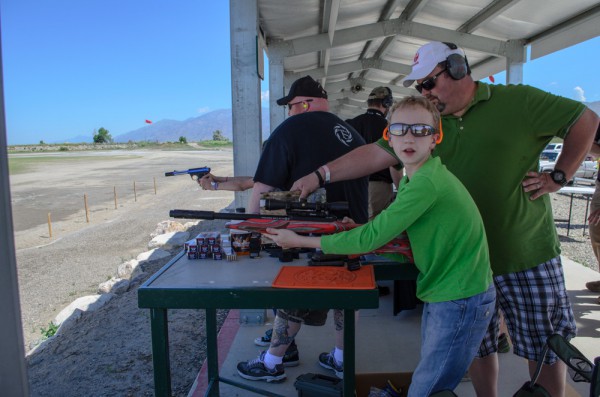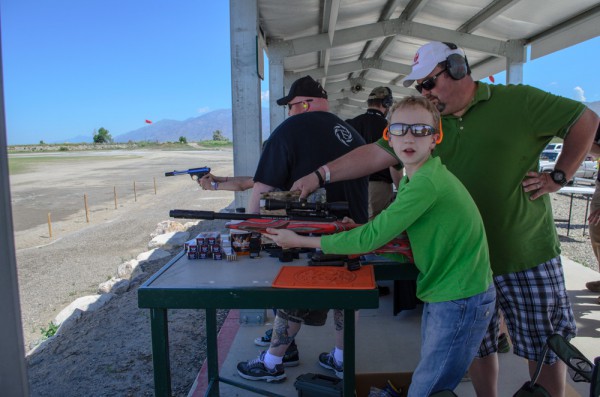 Cooking
Ogden's Farmer's Market starts July 11 so get ready! Some of the Highway 89 fruit stands are already open as well, and Canning season is just around the corner.
Watch for Smith & Edwards' canning sales starting in July – we're partnering with Pettingill's Fruit Stand to bring you some great recipes this summer! I can't wait. Watch Pettingill's Facebook page for all their updates!
I can't get over how adorable these spices are! You know you've made it BIG when you've got your own line of Herbs & Spices. Our spices come in BIG bottles in over 120 kinds. Rebecca took such cute pictures, I HAVE to get a garden going…
An in-store FAVORITE, we just added the Libertyware line of forks, knives, cookie sheets & more to our online Kitchen department. This is great-priced outdoor & in-the-kitchen cutlery and servingware. Tell your friends that they can get it delivered now!
Fishing
Our fishing guy Chris says Willard Bay is a MUST-GO! "Walleye and Wiper don't like the heat either. To get to the bottom where they are, use a bottom bouncer and a Kokanee Creek Tackle Walleye worm harness," Chris says.
Remember you can get a Utah state parks pass so your family can hang out at Willard, Bear Lake, and many more of Utah's beautiful parks for just a flat yearly rate – click here to get yours from the Utah DNR.
Special Willard Bay Tip: Remember your bug spray!
Are you catching fish? Send us a picture to put on our Brag Board!
Show your Smith & Edwards pride with fly boxes we just got in! These are magnetic so they hold your flies tight when you've got your hands full.
Local Finds
Mikaela put together 50+ Family-Friendly things to do in Ogden this Summer… check it out!
Speaking of getting ready for fun in Ogden, July 20-24th is the Ogden Pioneer Days Rodeo, where Miss Rodeo Utah will be crowned. The 2015 Whoopie Girls have been announced and we're excited for July!
We'll be honored to participate in the Miss Rodeo Utah fashion show again – click here to see photos of the beautiful contestants at last year's fashion show.
And if your children want to get into Mutton Bustin', bring them over to Smith & Edwards to get them registered for Pioneer Days! Children between 5-8 years old and under 55lb are eligible. You can also get your Ogden Pioneer Days general admission tickets (arena south side) here at Smith & Edwards.

Get in the Know!
Are you on our Email List? We'd love it if you subscribed to our YouTube channel & joined us on Facebook.
But, the way to get in-the-know on our Current & Upcoming Sales and giveaways, get all our tips & videos, and even some pranks is to get on our email list. We know you love Smith & Edwards… show us by joining our email list!