It's not every day I get to go to a fashion show! Misti Smith Kosoff, one of the clothing buyers here at Smith & Edwards, invited me to come take pictures at the Miss Rodeo Utah Fashion Show July 23, part of the Miss Rodeo Utah competition in Ogden. The show was a blast! It was great to see the girls shine in fabulous womens Western wear as well as fun fashions & dresses on display.
Scroll down to check out their looks plus Misti's picks for kids' back-to-school styles…
The Miss Rodeo Utah Fashion Show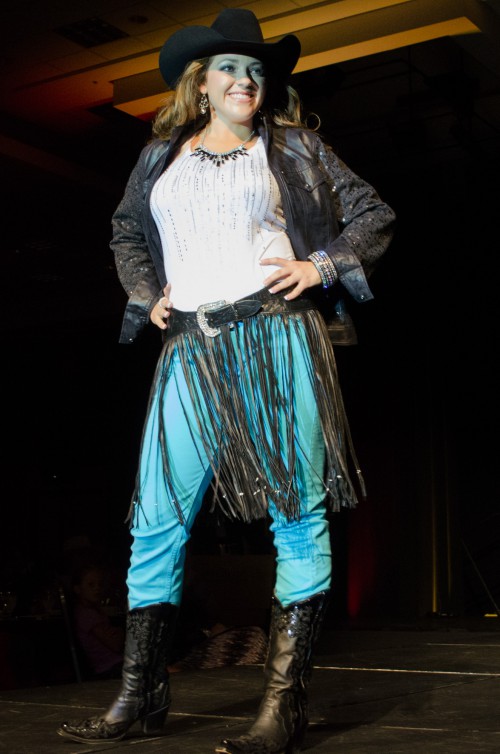 Cassidy's white top is a white sequined Panhandle Slim layered under a sequined cadet-style Ariat jacket… looks cute with just about anything and has a very flattering fit.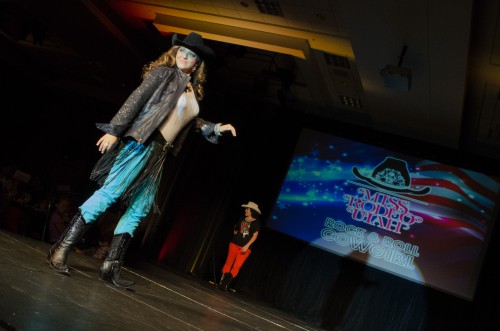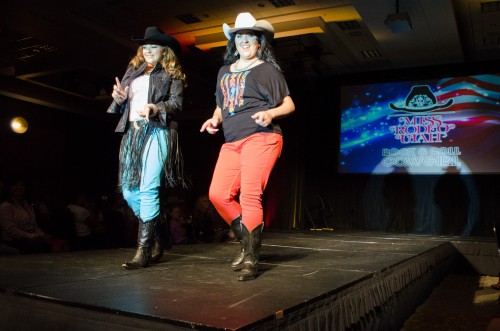 Dianna's top is a fun Panhandle Slim top with a sequin Aztec print. This is a flattering silhouette for all body types. Aztec patterns and sequin tops are all over the women's Western wear world right now and seem to be staying strong.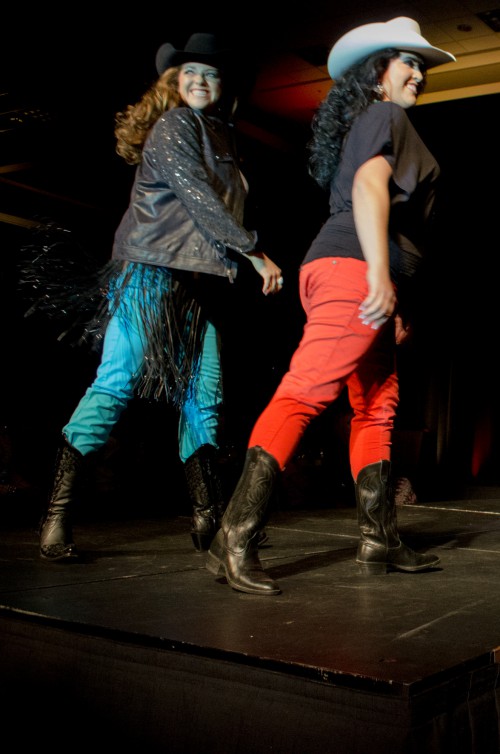 Cassidy and Dianna are both wearing Wrangler jeans. Always a Western staple, skinny jeans let you show off the fun boots that are so popular right now! Colorful jeans are still happening; pastel colored jeans will be trending for fall!
Rachel on the left is wearing a sequin Aztec print, short sleeve Panhandle Slim knit top paired with cute Wrangler Rock '47 jeans. These Rock 47s have Aztec embroidered back flap pockets.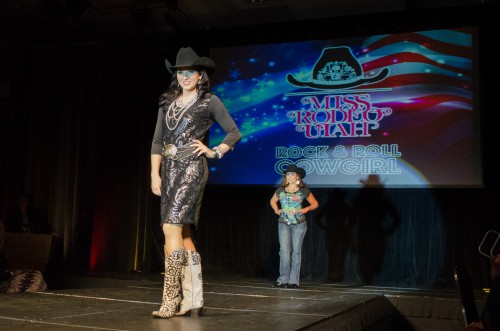 Shianne's wearing a beautiful sequined black Roper dress. This dress is a sheath style that is very flattering. This short "midi" length is a fall trend. Black and 60's inspired dresses like this are also a fall trend!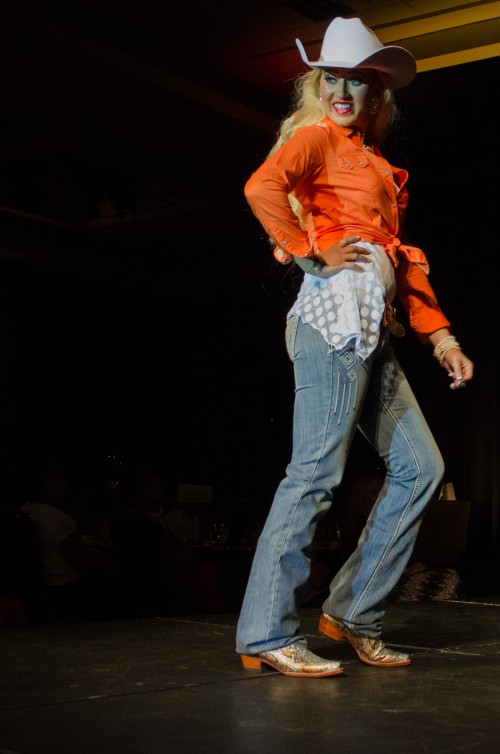 Stephanie's wearing a Stetson brand orange Aztec embroidered long sleeve woven shirt. Orange is a big color for this fall! She's also wearing Adikted embroidered denim jeans that fit her just perfectly.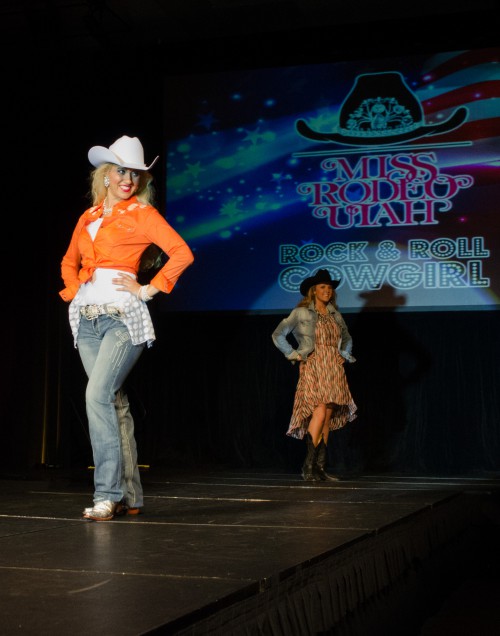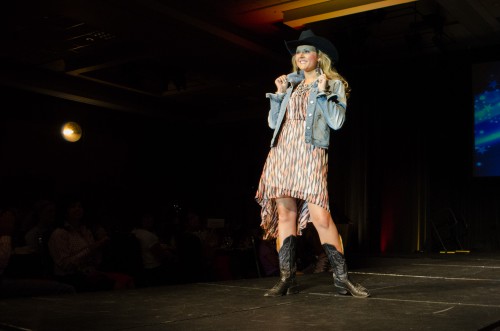 Bailey Jo is showing off a darling Wrangler hi-low chiffon dress. It's a halter top dress in an Aztec print. Her Wrangler denim jacket compliments just about every outfit!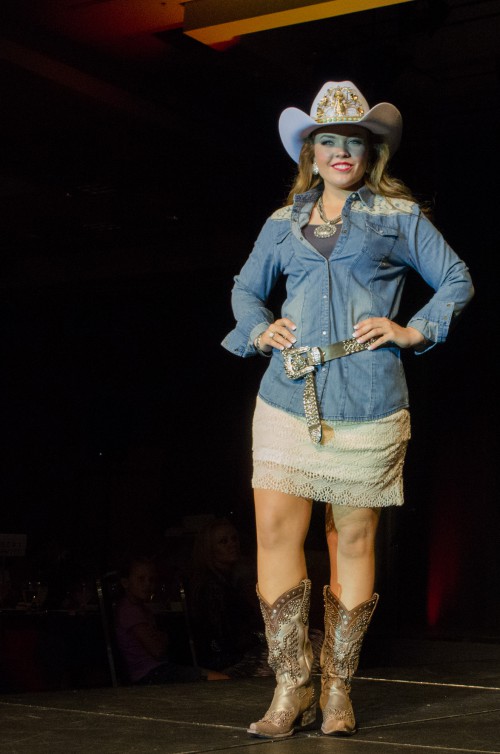 Brandy's wearing a Wrangler denim shirt with lace details, paired with a cute Wrangler lace skirt. Feminine and flirty!
Ladies, you made our clothes look fantastic, thank you!
I loved seeing the girls do such a great job showing off their clothes… although if I had to rock a runway, this would have been my outfit of choice:
Here are some other fabulous dresses the Miss Rodeo Utah contestants wore:
Which dress is your favorite?
Western Apparel for You & the Kids
Does all this talk about clothes has you in the mood to go shopping? Or on the other hand, are you trying to avoid thinking about shopping with all the back-to-school going on (can you believe there are just a couple weeks of summer left?) Maybe you're counting the days! Take a look at these fun boys, girls, and womens Western wear-inspired clothes Misti's chosen for the fall clothing sale going on right now:
Girls' Belted Lace Dresses by StarRide: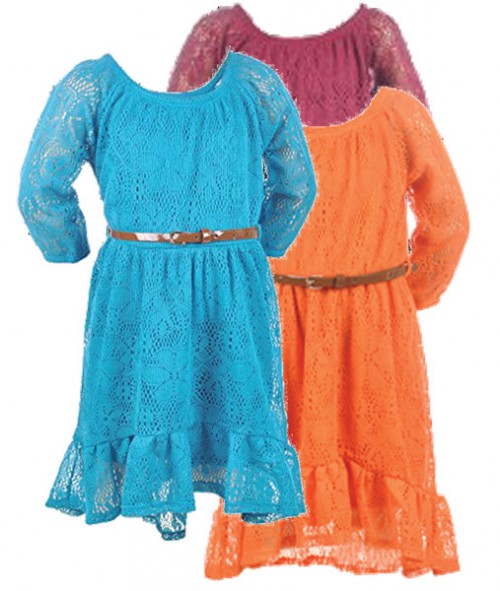 Little Girls' Embellished Shirts by Star Ride: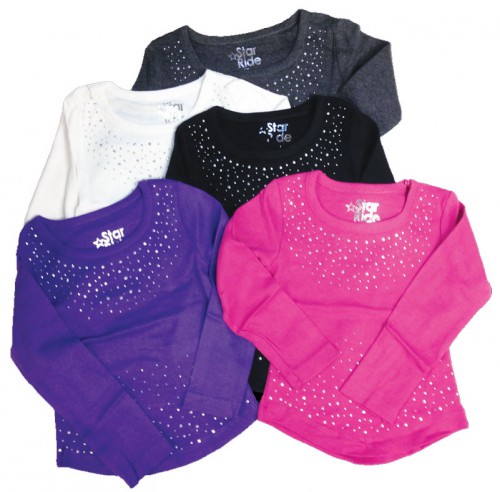 Girls' Cap Sleeve Tees with Pleather and Sequined Chevron accents: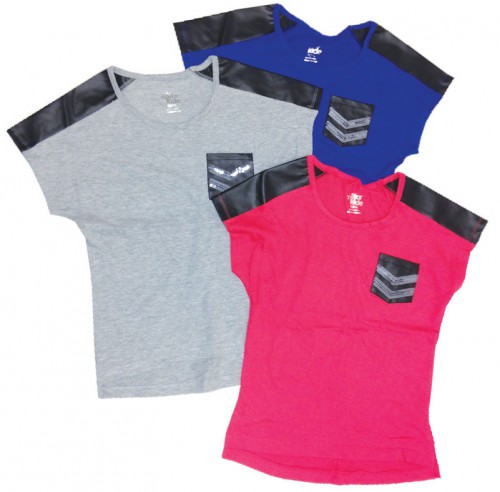 Boys' Smith's American Denim Jeans: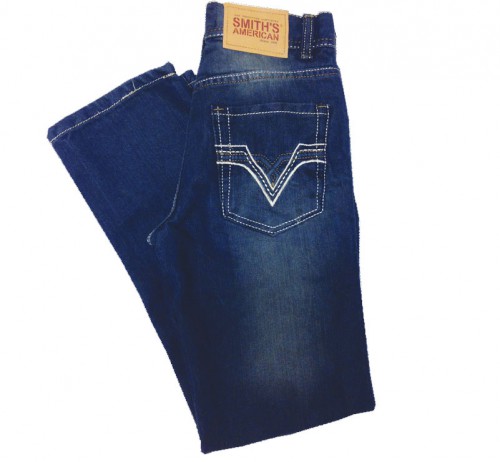 Boys' Smith's American Long Sleeve Woven Plaid Shirts: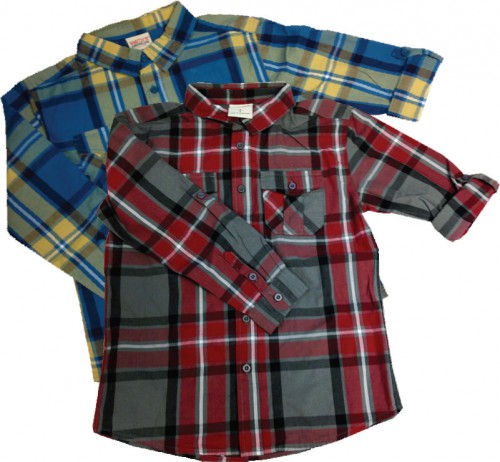 Juniors' Aztec Print Cardigan by Derek Hart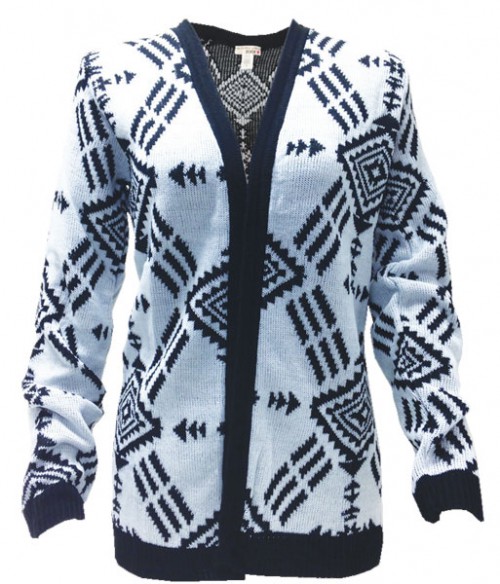 Click here to view the Fall Shoe & Boot ad, now through Saturday, August 23, 2014. Those items above are on sale and that's just a peek at the huge selection – there are also Wranglers, Cinch, Cruel Girl, Roper, and many more western wear brands for all your and your kids' school, work, and play times!
More Ways to Save!
If you're coming in to Smith & Edwards to pick up clothes for you & the kids, or shopping online, I want to make sure you know about 2 great rebates!
There are only a couple days left for the Wrangler Rebate!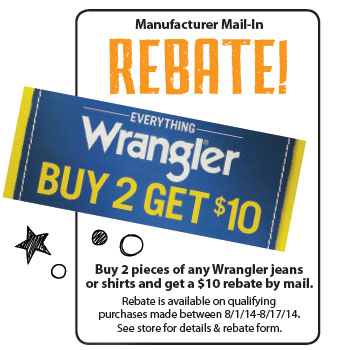 All clothing – men's, women's, and kids' – from Wrangler qualifies. Just purchase two items at $14.95 or more and you can get a $10 mail-in rebate! This promotion ends August 17, 2014, so shop online or come in to Smith & Edwards before we close Saturday night to get your $10.
Cinch WRX, Cinch, and Cruel Girl also have rebates on, now through September 15th, here are the details: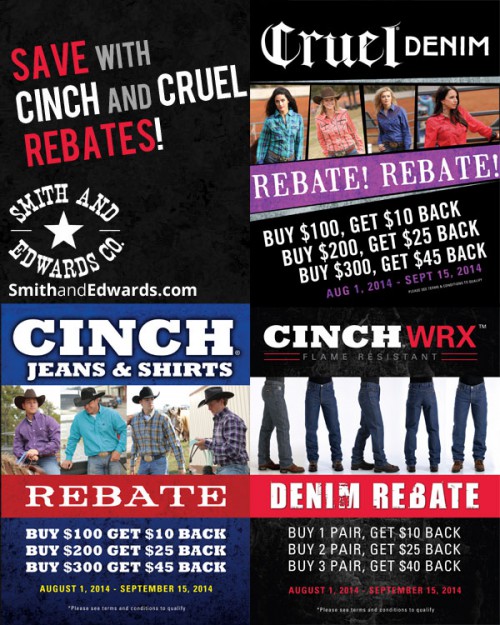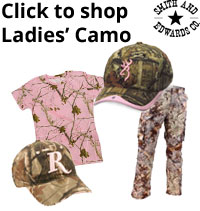 If you qualify for these online we'll send you the rebate form in your order. (We also offer free in-store pickup!) Or, you can pick up your rebate from in the clothing department at Smith & Edwards.
And you can find more clothing on our Web Store right now: new pink camo is online! Keep checking in with us, we add more clothes every season. You can get free in-store pickup or quick shipping on clothing, boots, and Western gear you love.
What are your favorite looks? Let us know! Remember to share this post on Facebook or Twitter if you liked it :)
[yop_poll id="4″]