What do you do with a couple pounds of fresh Utah apricots?
Some of the best ways to preserve that fresh, tangy sweetness are dehydrating apricots and turning them into apricot freezer jam.
Maggie & Hannah are 10-year-old friends, cousins, and daughters of Smith & Edwards employees. They gave it a shot! Here's how they did – and if they can do it, YOU & your kids can, too!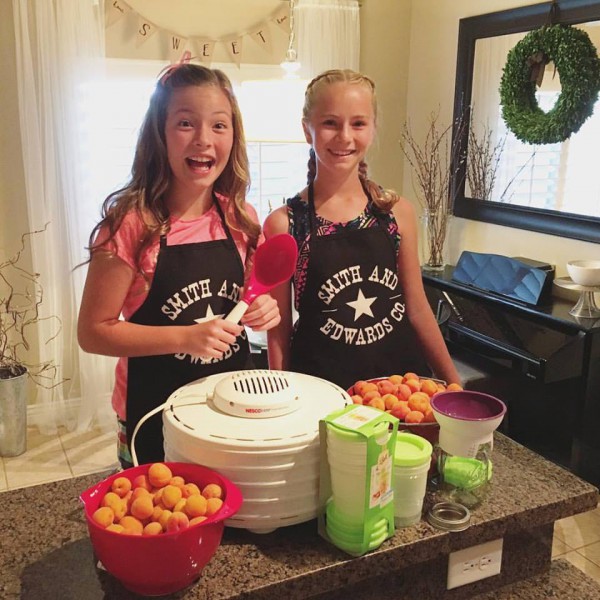 Making Dried Apricots
You'll need:
Wash and dry the apricots. Then, cut the apricots in half. Lastly, separate the halves, and pull out the pit.

Now arrange the apricots on your dehydrator screens. You can actually place them closer together than this, because they'll shrink as they dry.

Let them dry according to your dehydrator's instructions. This batch only took Maggie & Hannah about 1 hour.

Making Apricot Freezer Jam
We used:
Your Turn!
What's happening in your kitchen? We love to see pictures of what you're making! Leave a comment, tag us on Facebook or Instagram, or send us an email.