It's that time of year again! The cold weather that just blew in means it's time for hot cocoa and spiced cider, and it's time to gather the family for some fun.
We've had several of our staff get married this year, including Jerica from the web store whose wedding is tomorrow! We're so happy for her!
Starting a new family is so exciting. If this is your first Christmas together, we want help you out with your Christmas stockings.
Matching or Individual?
It's up to you whether your family chooses a different style of Christmas stocking on the fireplace for each person in the family, or if your family decides on matching stockings. If you're matching stockings, you can tuck a couple extra away for children or in-laws yet to come!
Looking to start a new family tradition? I love what the Blalock family did with their stockings. Lisa Blalock ordered several of our Wrangler denim Christmas stockings, and take a look at what she did with them!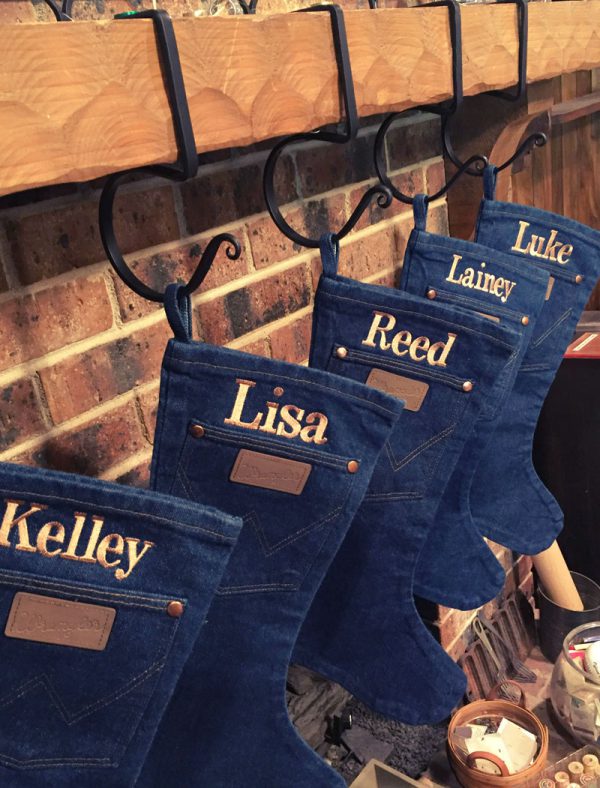 "We had these same stockings when I was younger and they were misplaced," she shared with us. "We were thrilled to be able to find the same ones and get our names on them! We can't thank you guys enough!"
What a precious idea! Additionally, you can embroider more names as your family grows.
Traditional or Personality?
Here at Smith and Edwards, we have stockings to fit all personalities. Whether your family is freedom-loving military supporters or you have a hard-working honey who wears Carhartt, we've got you covered. You'll also find lovely embroidered burlap & felt Christmas decorations if you decorate your home in a more rustic or traditional style.
You'll even find stockings to help count down the days to Christmas!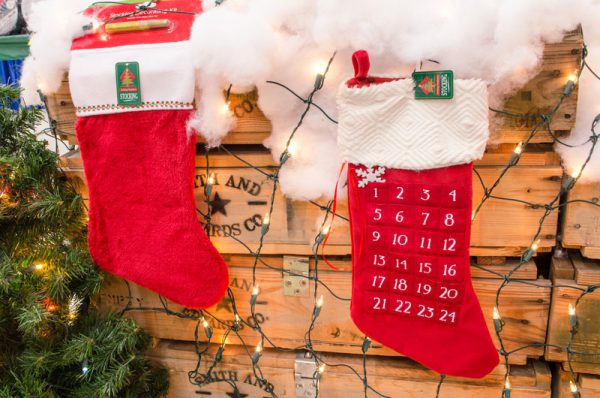 We guarantee there will be something for everyone at Smith and Edwards. And of course, you'll find plenty of stocking stuffers for everybody on your list! Visit Smith & Edwards online to start your shopping. Click here to see the Wrangler & Carhartt Christmas stockings.