It's getting close. You can almost hear the faint jingle bells from Santa's sleigh. Are you ready?
If you are anything like me you've still got some last minute gifts to look for. There are neighbors, co-workers something for the babysitter, and especially those stockings. Why did we think it was such a good idea to have such big stockings!
Time may be running out but you can still find some really fun gifts that they're going to love. And all under $10!
Pez Dispensers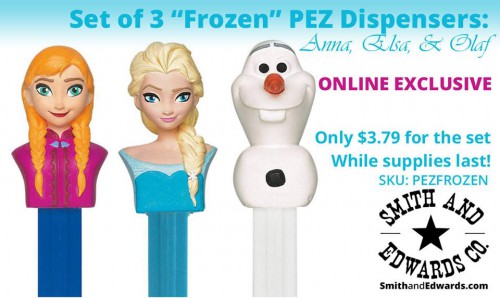 The kids will go crazy for Pez in their favorite characters. Frozen's Elsa, Anna, and Olaf along with other favorites like Cars, Toy Story, Rudolf and more will be the hit of the morning. They are only $1.29 each in-store or get the set of 3 Frozen characters of online only for just $3.79 through 12/27/14.
Redneck Repair Kit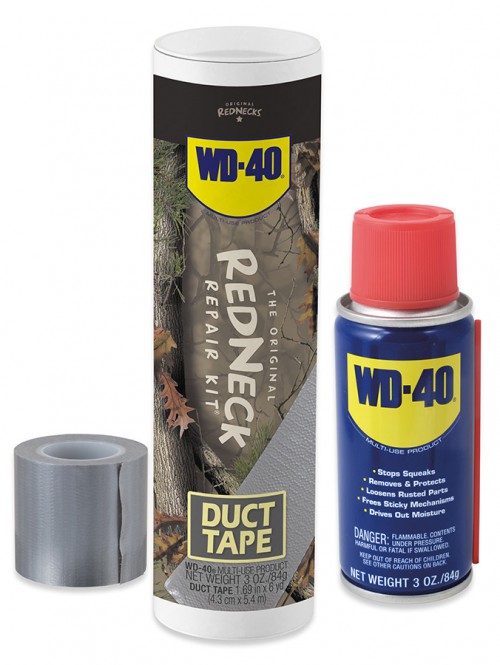 This clever gift is as humorous as it is useful! On sale now for only $9.99 through 12/27/14. In-store and online
Poo-Pourri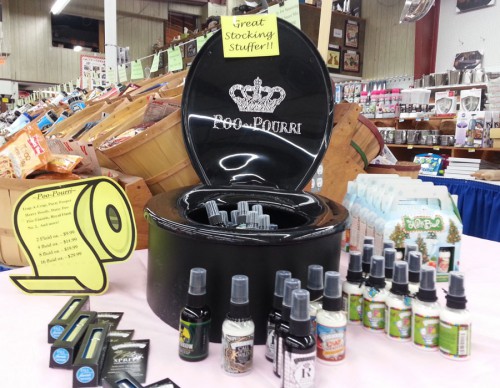 Nope. Not a misspelling. This ultra popular gift is the gift that keeps on giving. Sure it brings a chuckle when the gift is unwrapped, but when it's actually used you'll be glad you have it and be back for more! Lots of scents to choose from. In-store only
Red Santa Hats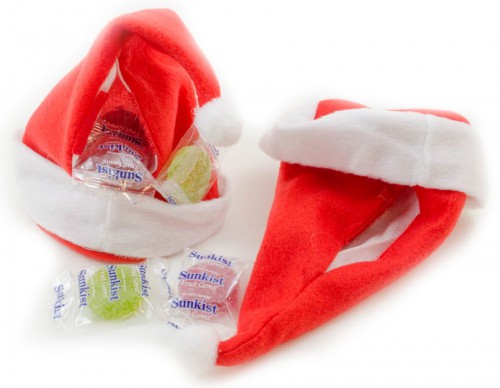 These are not your ordinary Santa hat! These adorable caps have a velcro closure in the back so you can stuff them with sweet treats, small gifts, or any fun little surprise. They are also a darling decorations just by themselves. You're not going to believe it. Only $.99 for a set of 4 through 12/27/14!
Fingernail Polish/Makeup Kits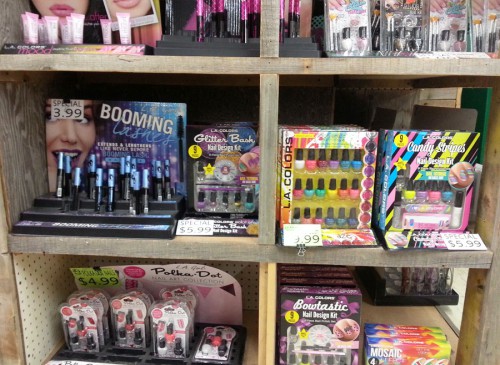 We have some darling kits that your girls both young and old are going to love! They're a great bargain starting at only $3.99 through 12/27/14. In-store only
Mini Branding Irons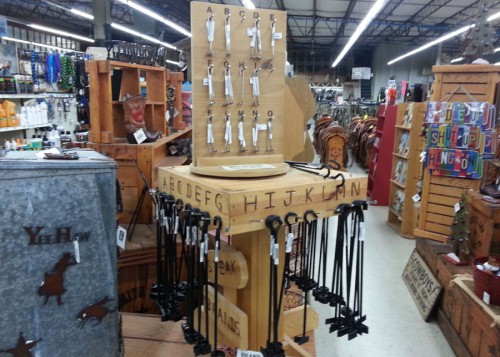 What a fun way to monogram! Don't think these are just for the kids. Your super stud will start branding everything he owns, starting with his steak with these cool irons. You may not want to turn your back to him for the first week though, to make sure you're not next! In-store and online for just $5.99-$8.99 through 12/27/14.
Camouflage Bandages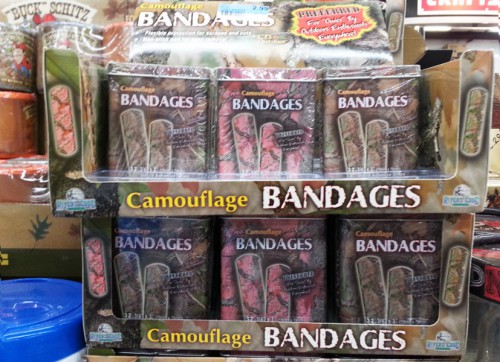 Always a winner, these camo bandages are just what the doctor ordered. My kids actually ask for bandages in their stockings! In-store only
Flashlights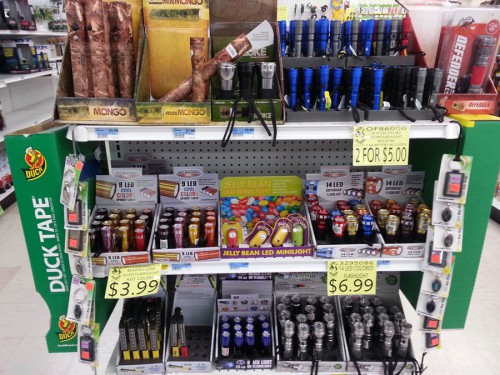 Okay, the idea isn't new but they are always a favorite. It seems the kids and dad can never get enough, yet they're never around when we need them!
At Smith and Edwards you'll be able to find any flashlight you need, with tons to choose from. The mini ones are great for stockings and the kiddos, while dad will really get excited about a mighty King's Camo Mongo, or maybe something big and bright from Mag-Lite. You just can't go wrong with a flashlight. Prices start at 2/$5 through 12/27/14. In-store only
Spatulas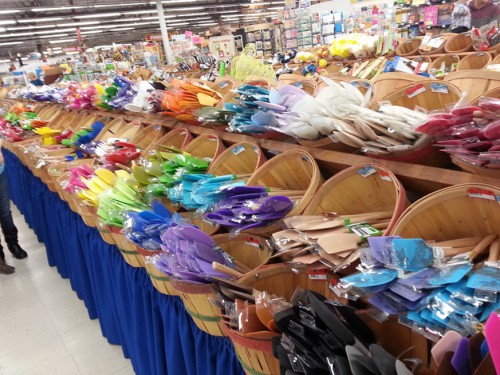 You can never have too many spatulas, especially when they are so pretty! You won't believe the selection of colors and styles we've got. In-store you'll find 33 colors of this one style alone! You're sure to find her/his favorite color. In-store and online
Bonus Gift Idea: DIY Tulle Ornament
And for those of you who like to add a personal touch, try out this super easy and inexpensive tulle ornament. All you need is some rolls of 6″ tulle, a regular canning jar ring, a canning lid, and a photo you want to use. That's it!
Update: Due to requests, I made this project into a tutorial! Click here for the Sweetheart Ornament How-To.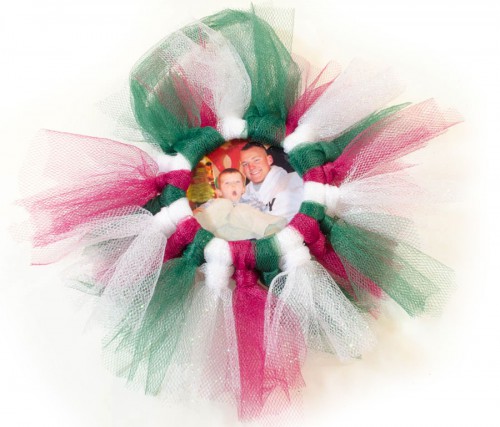 Start by cutting 21 pieces of tulle 8″ long, and one 12″ piece. I used three different colors, so I cut 7 pieces of each.
Hold your ring upside down and make a loop on the back side with your tulle. On the front side, pull your 2 ends through the loop and pull. Both ends should be facing down.
Keep tying your tulle around your ring until it is full. Take your 12″ piece of tulle and tie in a regular knot by the sides of the corresponding color you chose. (Here I used the green, so I tied it right next to the greens so it would blend in.)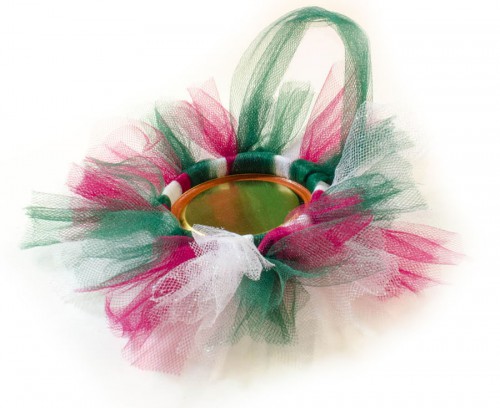 Cut your photo just smaller than the canning ring. Glue it to the ring and push it in place from the back.
Ta-da! You're done. They'll love it and you'll want to make more for your tree next year! (Wouldn't it be darling with cute little Christmas sayings inside all over your tree?!)
You'll find a terrific selection of glitter and regular tulle at great prices both in-store and online
Hope this gives you some fun last minute gift ideas! May you be able to rest soon, sit back, relax, and enjoy the rest of the Christmas season with friends and family.