With the New Year, people are thinking about organizing & redecorating! (We're doing a LOT that here at the store, too!)
Here's something people have learned the hard way: paint cans like to TIP OVER in the trunk. That's bad news!
StayHold trunk organizers use VELCRO to stick to the carpet on the bottom of your trunk & brace things in place – paint cans, bleach, groceries, plants, and more.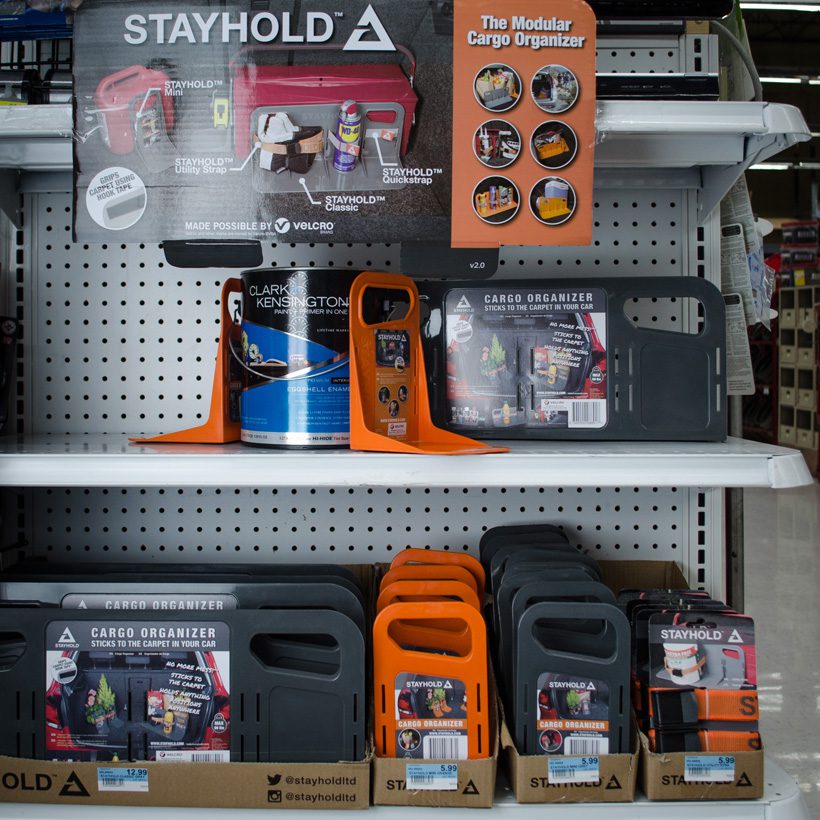 Lightweight but tough, these plastic organizers can also hold your hunting, fishing, & emergency gear in place.
These car & truck cargo organizers are selling very well, so check them out on aisle 44 by the Rope Room at Smith & Edwards! You can also click here to see them on our Web Store.