Did you know that you can get your own, personalized dog tags at Smith & Edwards?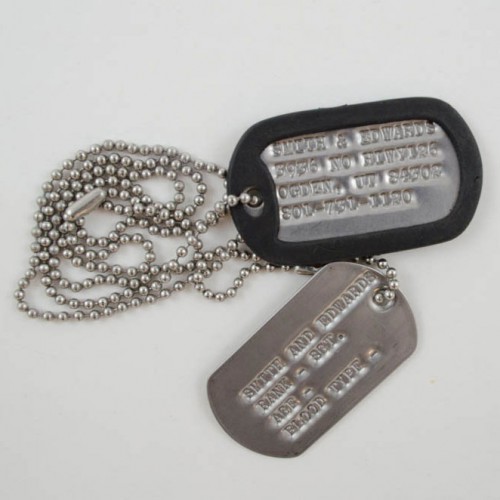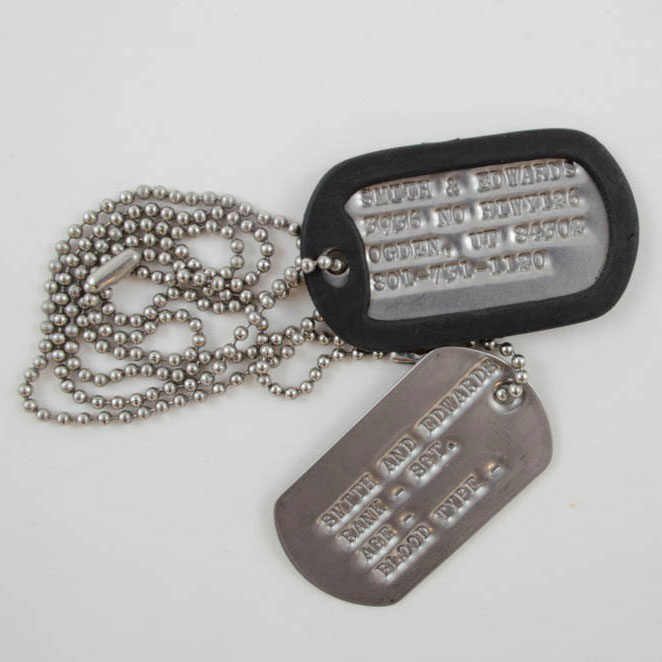 That's right! You can get an ID tag with your own information – as much or as little as you like – on a necklace and even a matching short chain here.
We can even stamp just the dog tag plate and you can use it on your pet's collar.
Not just for individuals – these are great for camping and groups, including Girls' Camp in the summer! We love creating custom dog tags for groups.
We've done custom dog tags for all kinds of groups: church groups, emergency groups, camps, youth retreats, and more. For example, Girls' Camp may have your daughter's name, and the theme of the camp stamped on the dog tag she receives during the trip to camp.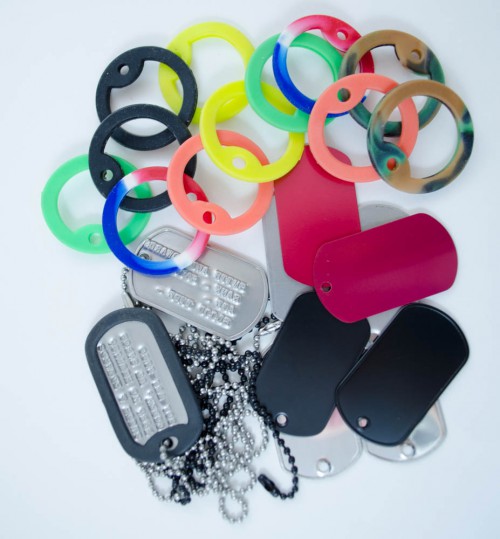 You can enter up to 5 lines of information, with 15 characters per line.
Have questions? Call 801-731-1120 and ask for Surplus dept, or leave a comment on this post.