The guys I see come in to Smith & Edwards who work a ranch, know what they like. They stick to the brands that work for them: Wrangler, Carhartt, Ariat. As a wife, it's straightforward to get him a new shirt or new pair of jeans that I know he'll love – because it's just like his old ones.
Get your hard-working husband a good new vest or pair of pants for Easter: he'll be blown away by how well you "get" what he likes.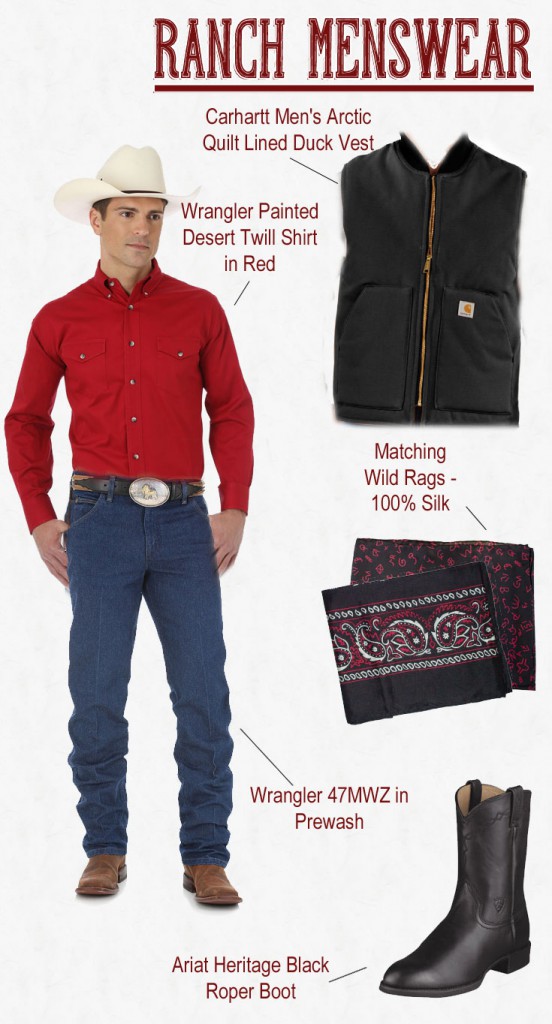 From functional and practical, to classic and just good looking, this ranch-inspired outfit has the hard-working rancher covered.
Wrangler's 47MWZ premium performance, advanced comfort jean was built with the working cowboy in mind. An update of the 13MWZ western original jean, the 47MWZ has a more comfortable waist, larger front pockets – for that all-important cell phone, 20% longer lasting denim, and smoother seams. All that and it looks good, too.
The Wrangler Painted Desert Basic Work shirt is a classic that is built to last. Made of 100% 5oz solid twill, it is perfect for the spring weather but heavy enough to hold up against everyday wear and tear. We carry it in white, tan, and black – as well as this vivid red dye. Here's another look, ladies…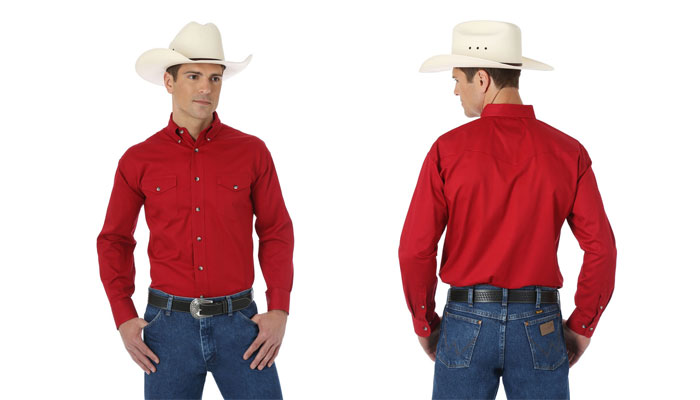 Then over that shirt, this Carhartt quilt-lined vest is a perfect spring layering piece that is as tough as the men that wear it.
Those Ariat roper-toe boots are made from premium leather, and have more technology in them than you'd expect from a cowboy boot, to stabilize him and keep his feet cushioned. See these boots online.
Remember to get him a new Wild Rag: a rancher doesn't want to be caught without one. You can even get a matching silk wild rag for your son wanting to be just like dad: we carry both kids' and adult sizes, here.