OK, so you turned in your request for time off last week so you could have alllll of Friday off this week to come shoot our guns and ammo.
And what did your boss say? That you needed a DOCTOR'S NOTE?
That's some nerve. But don't worry, Range Day mastermind Mike Vause is all about making you happy. He's got you covered.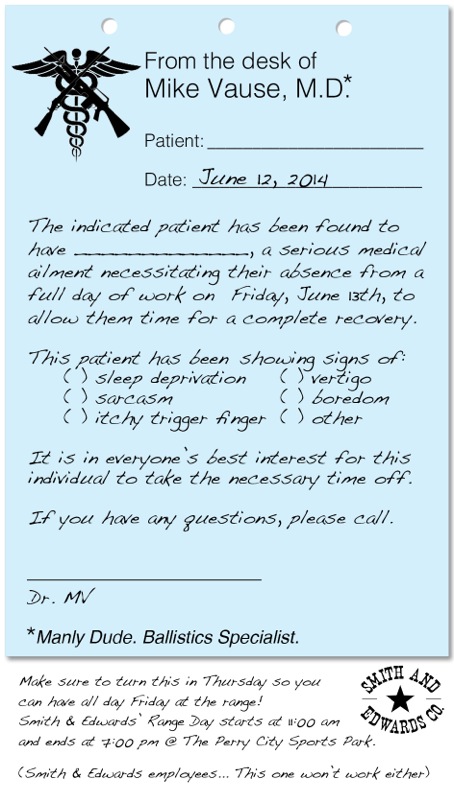 Click here to print it out and get your day off.
Get your Ammo Passes so you can come Shoot our Guns & Ammo this Friday….