So…. I know you're totally PUMPED for Smith & Edwards' Range Day.
But you might be thinking:
Maaan, it's on a Friday. I could make the afternoon, but I really want to take the morning off work.
or:
How am I going to get my boss to sign off on this?
Don't worry. We've got you covered with this 100% legit Time Off Request form: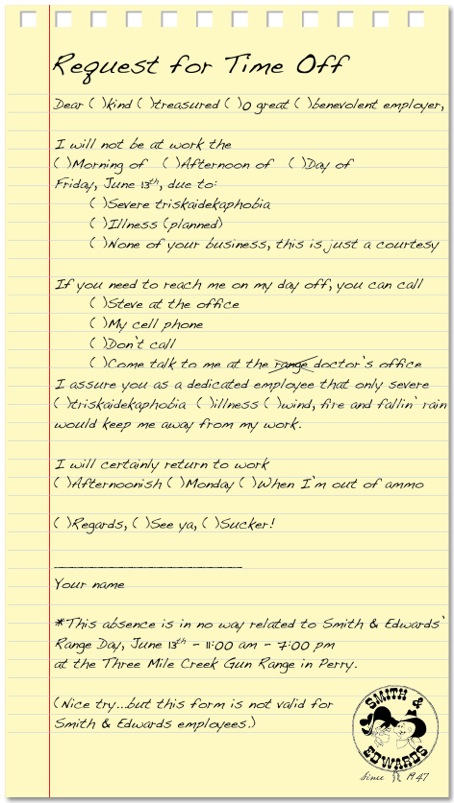 Click here to print it, fill it out, and hand it to your boss. See you at the Range!