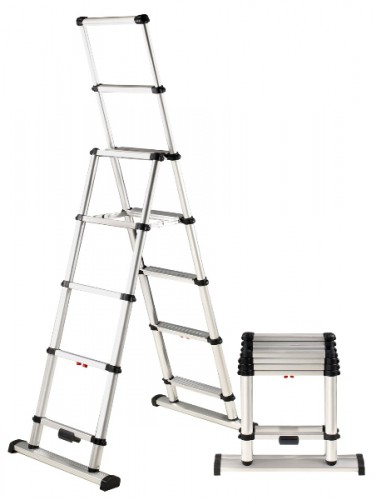 Spencer from Telesteps came by before the Gun Auction in February to show off the cool ladders made by Telesteps. These are seriously cool ladders!
So what are the issues with regular ladders? They're bulky, hard to store, hard to pack around. If you're going camping, bringing a ladder would be nice but it takes up a ton of room. RVing, hunting, photography – and if you're a home inspector, a contractor, or a farmer –hauling around a ladder isn't that practical. But a ladder that can shrink up into just about a 2×3 foot space? Now that would be handy!
And that's what these ladders are – handy.
Here's a nifty ladder that folds down to be the size of a couple 2x4s:
And here's a stepladder that you could set up in your kitchen – or if you need to, on two different surface heights: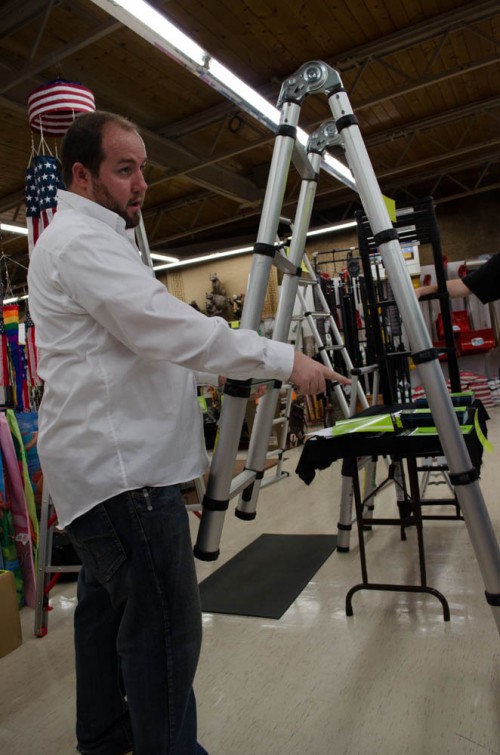 Live in an apartment? This ladder will tuck away in a closet til next time a lightbulb needs changed.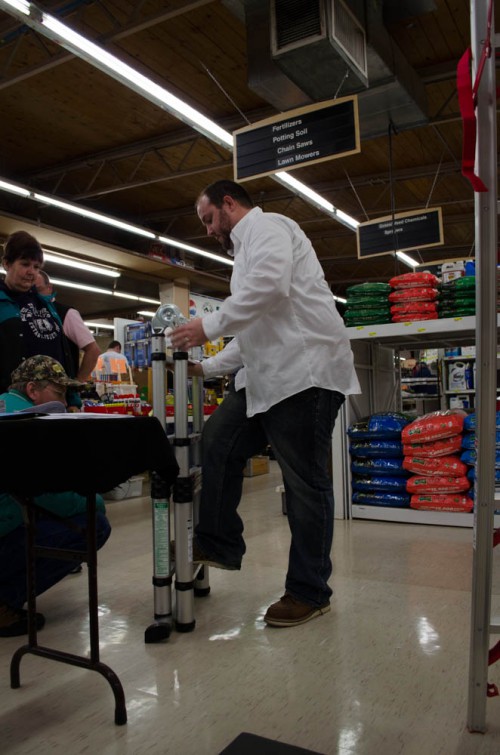 The telescoping ladder retracts with just the press of a single button. There are other telescoping ladders, but you have to collapse each rung, one at a time. Not the case with Telesteps.
Now here's the most interesting Telesteps ladder: the tactical ladder.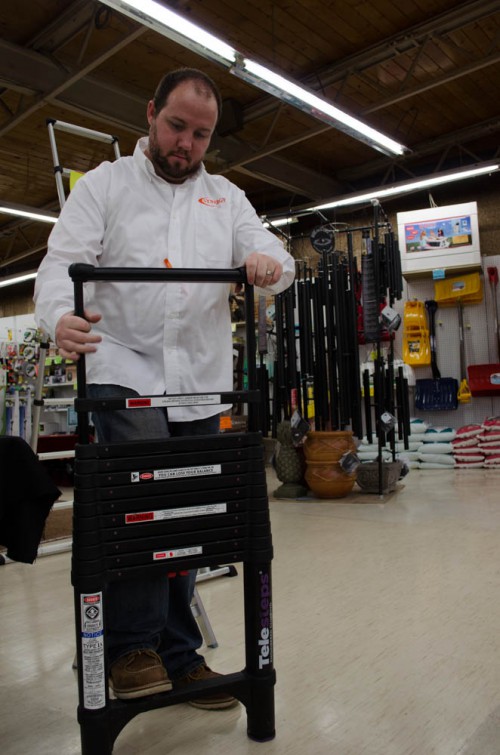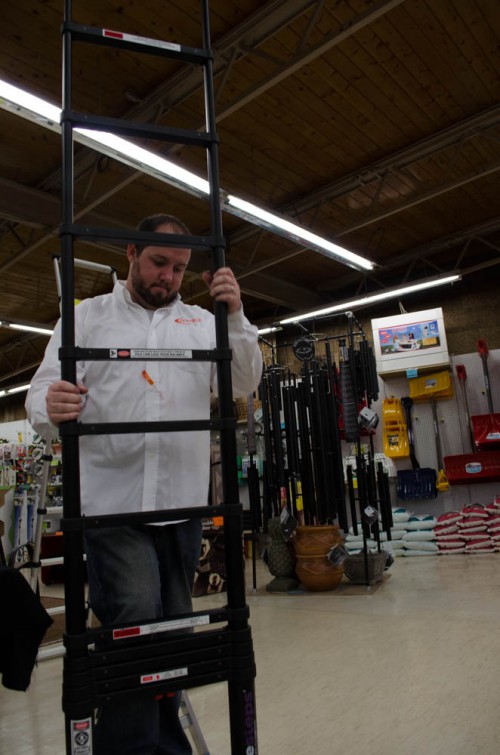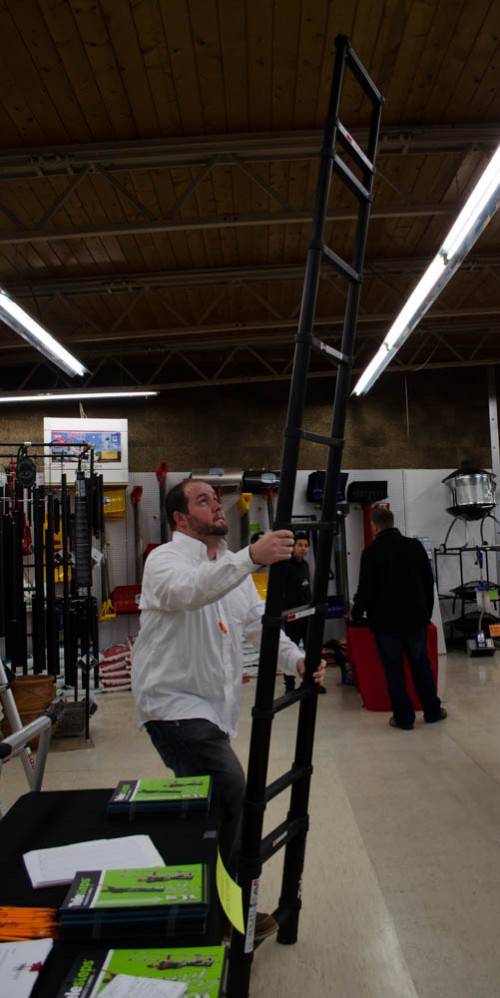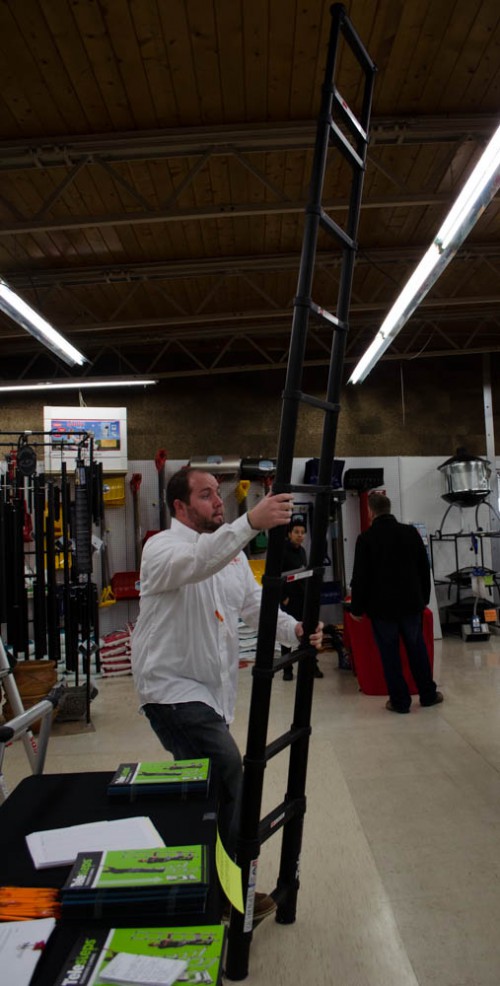 It's rugged and most importantly, non-reflective.
This is a Mil-Spec ladder: there are 2 of these per each Humvee in Iraq and Afghanistan.
These ladders aren't super rigid;they have a lot of sway due to being retractable instead of a solid piece of aluminum. But that doesn't mean you have to worry. Telesteps makes sure they meet the highest safety standards, including OSHA. If the military uses it, you can probably rest assured it'll hold up for you too.
Telesteps are made of pure aluminum, not recycled, so you're standing on fresh new materials that will last you for years.
So what's so special about a ladder that folds up? Well, these ladders make it easy to store, carry, and use them. And for folks on the go – RVers, home inspectors, and more – that's exactly what we need!
See for Yourself
Curious? Check out Telesteps ladders on our website!