Sporting Goods managers Mike Vause and Chris Jacobson took me out to the Perry Three Mile Creek gun range this month so we could check out some of the Springfields that will be available to shoot at Range Day 2015 on June 12, 2015.
Take a look: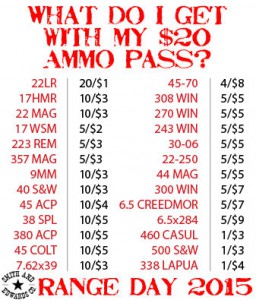 Just wait til next week, you'll get to see Mike and me going head-to-head shooting Springfields, from a very unique perspective…
Get your ammo pass today for Range Day 2015 at the Sporting Goods counter, or online!
(You've already got your vacation day booked, right?)
You're already on our email list, right? Look at how awesome you are!