My brother Craig buys all the camo for Smith & Edwards. He has a saying that's famous here: "Nothing says COOL like CAMO!"
Back several years ago, most camo was just available in men's sizes. Ladies and kids wore the smallest men's sizes they could find.
Luckily the camo companies got on board, and now not only can you find ladies' camo – both pink camo and ladies' sizes of Kryptek, Realtree, and Mossy Oak patterns – but boys' camo and girls camo, too!
Youth Camo and Carhartt Outdoor Gear
Sam and his big sister Emileigh wanted to help me show you some of the youth camo available at Smith & Edwards. Sam and Emileigh are the son and daughter of Amy, who works at Smith & Edwards in our inventory department. Here they are!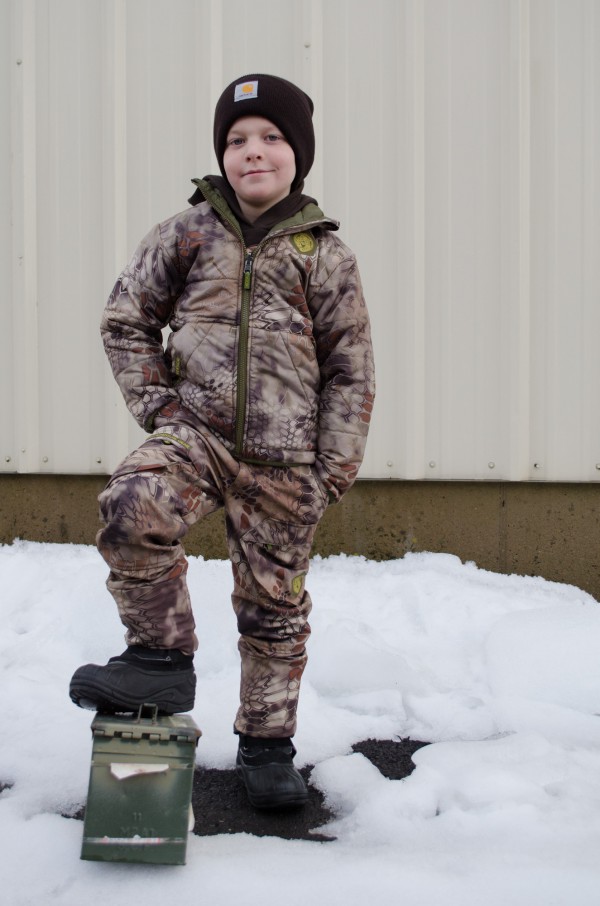 Sam's wearing Kryptek Highlander camo pants and a Kryptek Highlander camo jacket, both from Koda Adventure Gear. Click here to shop kids' camo online.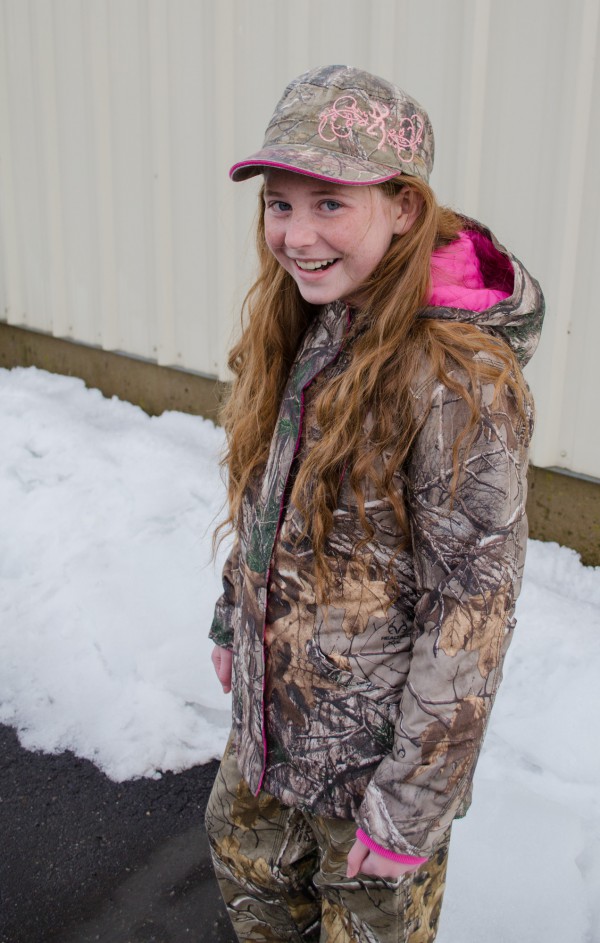 Emileigh's loving this Browning Buckmark ladies' hat. Her Carhartt camo jacket features Realtree Xtra camo on the outside and a pink-lined hood.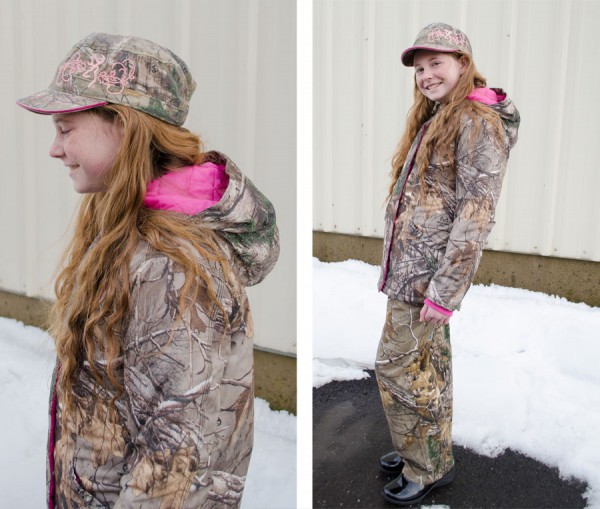 Click here for ladies' camo hats and gear!
Love Carhartt? You can also find camouflage Carhartt in kids' sizes.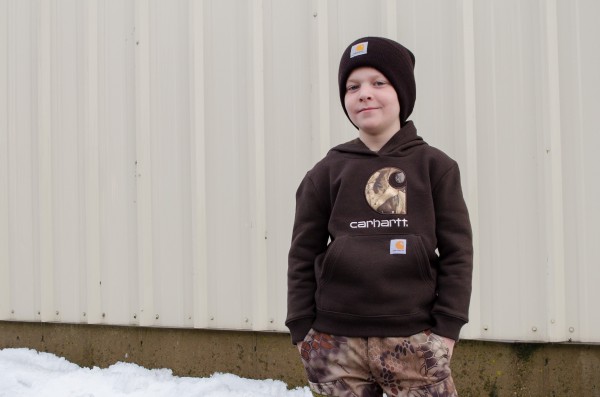 Get Sam's Carhartt hat here – it's made in USA and fits kids & adults!
How did we keep Emileigh & Sam warm in a photoshoot below 30 degrees on a cold Utah winter day? A secret from our Surplus department…
Youth Polypropelene from Surplus
That's right, you've been asking for youth-sized polypropelene just like the adult sizes we carry. This stuff is the best for ice fishing, night fishing, layering for other cold activities like hiking, snowshoeing, and even keeping in your emergency gear.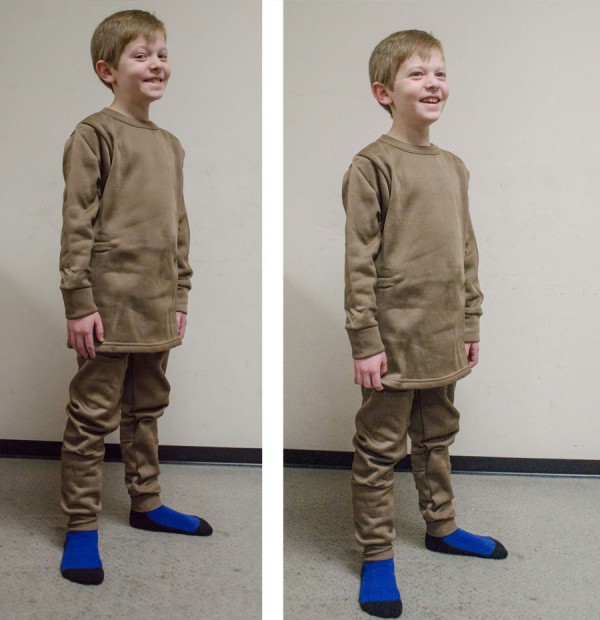 It's nearly impossible to find youth polypropelene thermals, so when our surplus department got in a shipment, they asked me to tell you about it! Come in and get yours while they last. You can also find them online here with our top cold weather gear picks.
We have brown and black in select tops & bottoms. Both Emileigh and Sam are wearing a size Medium of the polypropelene crew neck shirt and pants.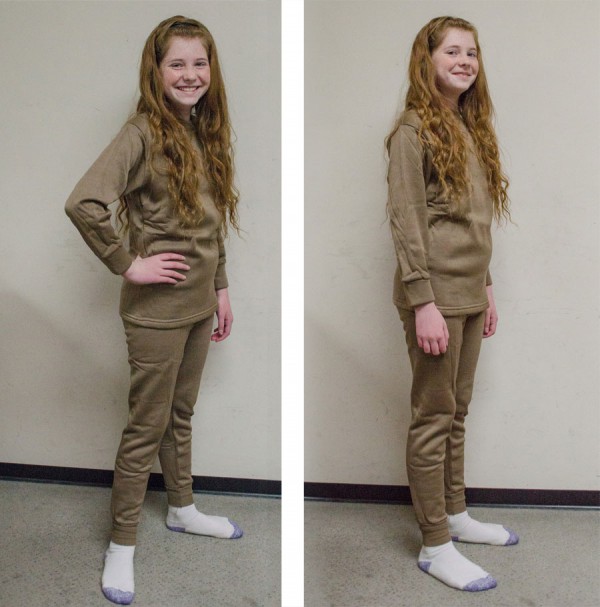 Polypropelene wicks away moisture and continues to retain warmth – even when wet! It's a good insulation materia, very warm, and it's not itchy like wool. Polyproplene launders well, so it's easy to wash and dry.
Polyproplene thermals can be hard to find because it's not as well-known as cotton or polyester! And, it's especially hard to come by polyproplene in kids' sizes, because there's not a high demand for extreme cold weather clothing for children, like there is for the adult sizes. But when you find it, it's the same quality as the adult sizes. As our Surplus manager Ryan Seager told me, this is "Adult quality in KIDS' sizes!"
Plus, these tops & bottoms fold up very compact, especially compared to wool and puffy jackets – so they are great for emergency kits.
Get your polypropelene gear:
Thanks Sam & Emileigh for your help!