The Pioneer Trek has become a popular activity for LDS church members to experience the life of the Utah pioneers. It is a way for them to learn and experience a little part of the challenges and sacrifices they faced as they made their way across the plains of America in search for religious freedom.
The Trek Experience
The trek is an opportunity to travel back in time and let go of everyday comforts and modern technology. Cell phones, cars, and cable are left at home and are replaced with handcarts, face-to-face conversation, and the great outdoors.
When you start your trek you are placed into a family that consists of a ma, pa, and siblings. The group is about ten people to a handcart as they travel up to 13 miles a day. The trek lasts for four days and travels through about 28 miles of rough terrain.
As a participant of the trek you must be at least 14 years old and up to 18. Being physically prepared is also very important: get out and walk for at least 60 minutes a day at least two weeks before the trek.
Many activities are planned out as part of the pioneer experience: square dancing, spiritual meeting, and personal stories and history of the pioneers.
What do you Wear for Trek?
To fully appreciate and experience the pioneer trek, the clothing you wear will reflect those of a pioneer. LDS trek clothing can be a bit of a challenge, but our crew has been helping folks find the perfect outfit for several years – we'll help you find the right pieces.
Women's LDS Trek Clothing
For women, broomstick skirts are an appropriate and cool piece of clothing. We added an apron over the skirt – handy for pockets and keeping your skirt clean.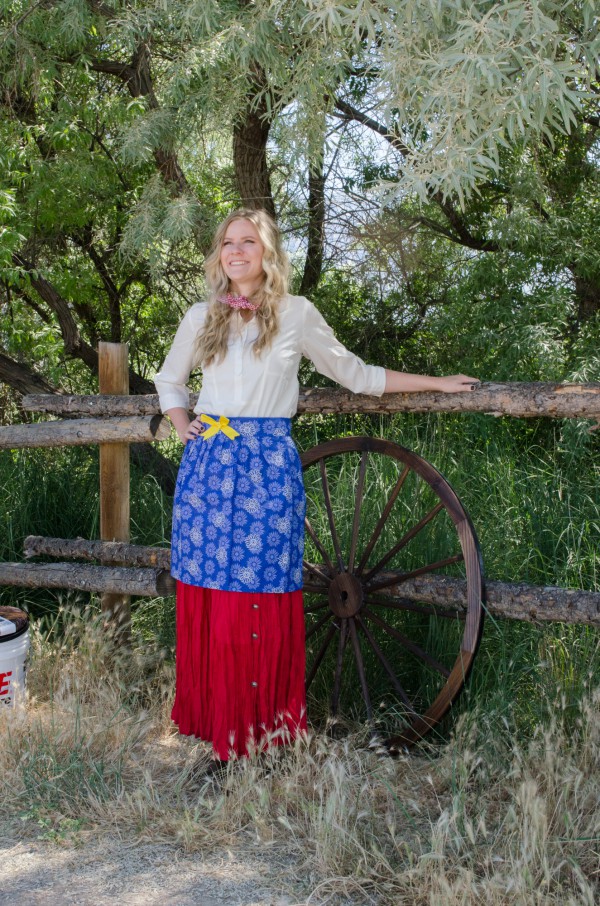 We've got this broomstick skirt in several colors! Click here to see the broomstick skirts for yourself. They wash easy, and they look best wrinkled – no ironing needed.
On top, we just picked out a nice light blouse.
Add some good hiking boots like Merrells – preferably a good pair of shoes you've broken in.
A bonnet adds shade and helps you keep cool – get yours online here.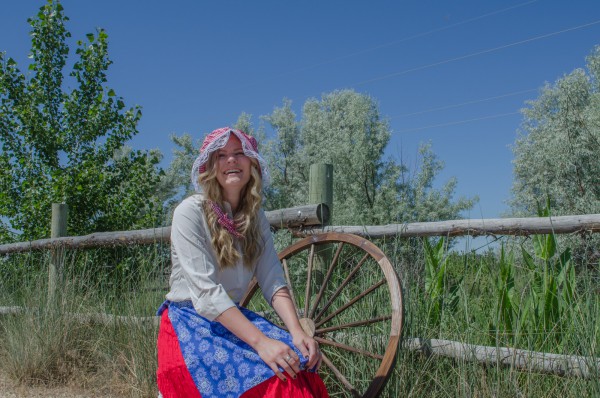 Men's LDS Trek Clothing
For men, these Scully pants have suspender buttons built-in so you can walk comfortably.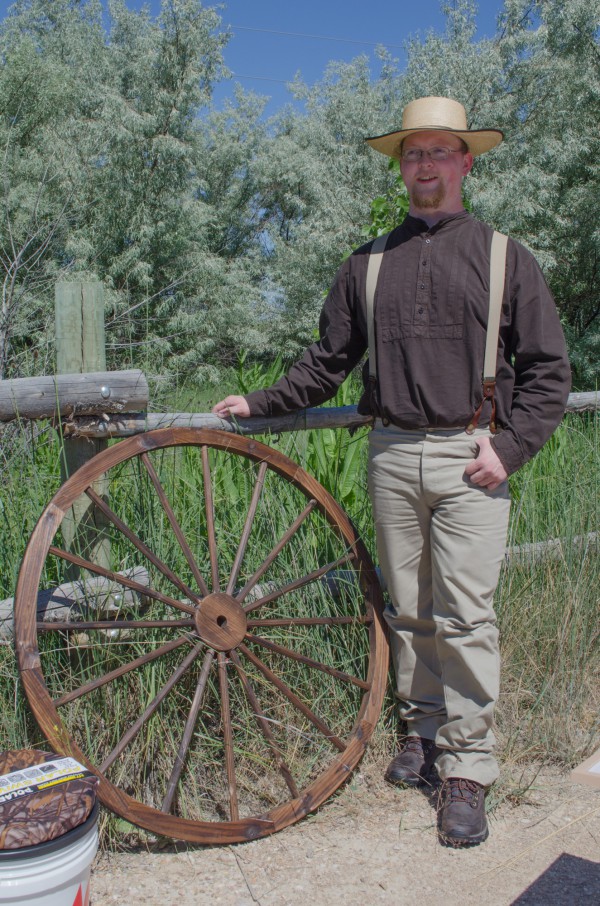 Gentlemen, it's simple: the shirt, suspenders, and pants are all from Scully. This brand's got the perfect items you need for your Trek.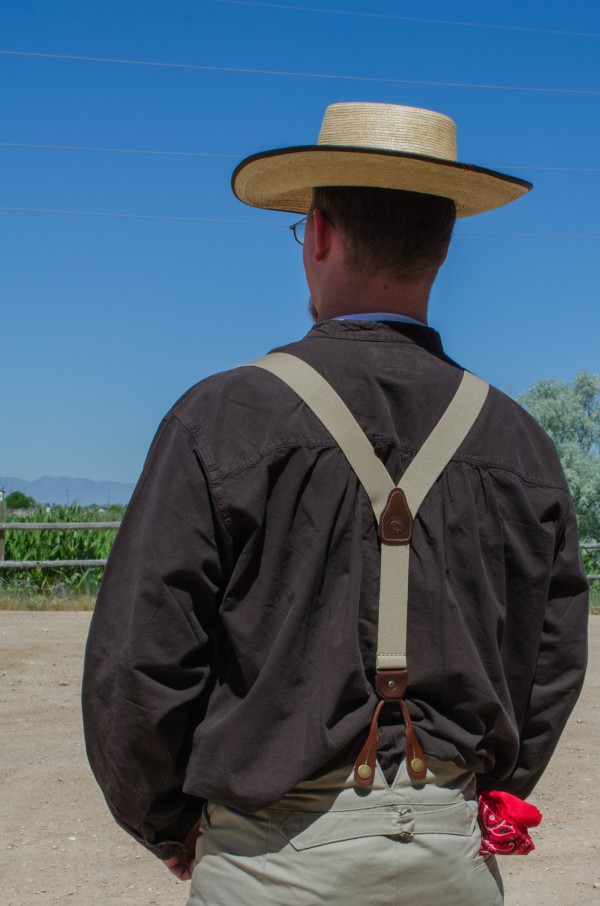 Again, you can't go wrong with Merrell hiking boots. Keep a silk wild rag close to keep yourself cool in the summer heat.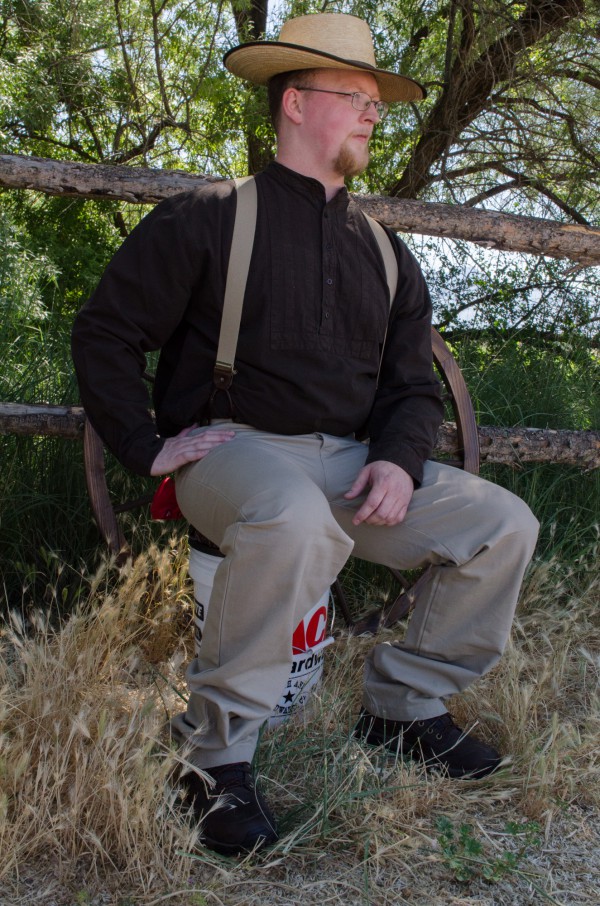 A Sunbody palm-leaf hat is a smart way to keep cool and keep your skin safe. You can wear a wide-brimmed palm leaf hat right off the shelf, or use a steamer to shape the hat in any way you like. Get a Sunbody hat online here.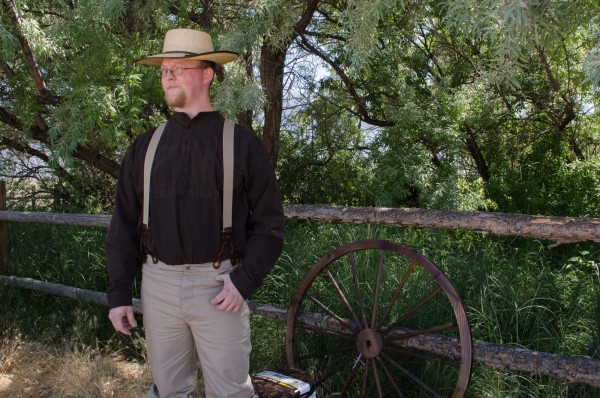 What Else do I Bring?
Every stake and ward have different packing lists of what they want you to bring to the trek. Typically you're asked to bring a bucket that holds your supplies. Moleskin is a must in case of blisters.
These ice fishing bucket seats have been popular here in the store for people going on Trek: they fit on both 5-gallon and 6-gallons and provide some much-appreciated cushioning.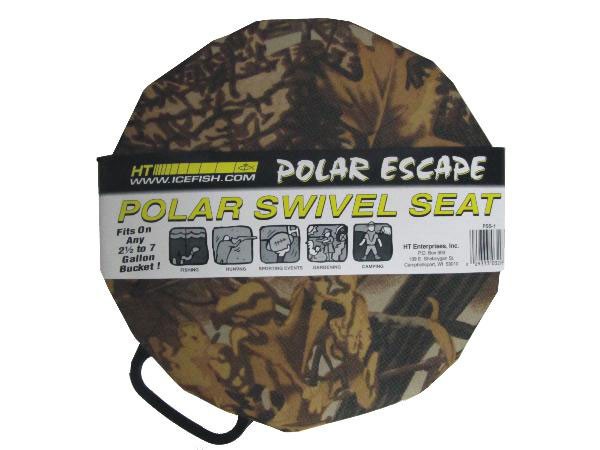 Find everything you need all in one place as you shop for your trek at Smith & Edwards!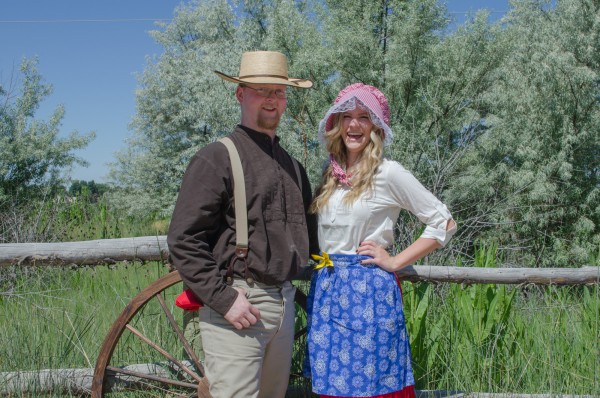 More information on your pioneer trek can be found on your ward or stake's Facebook page.
For an ultimate guide, visit LDS Living's Ultimate Guide to Trek.
Pin it!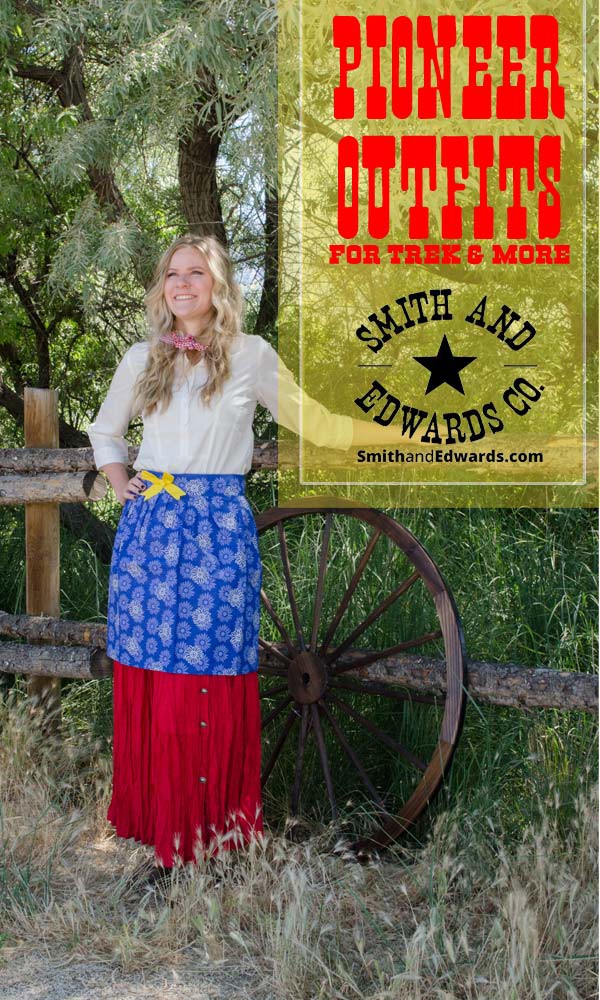 Thanks to Kelsey from our Clothing Department and Tom from Western for modeling these great outfits!