Spring is almost over, and summer is fast approaching. Kids will be out of school and for many of you this means vacations and adventures in the great outdoors. My favorite summer adventure includes sitting around a campsite, eating good food, and hanging out with good friends while roasting things over the campfire. I love it!
When you set out on your next family trip you'll want to make sure that you have the essentials with you. Essentials like sleep gear, a working car, and good food. That last one is my personal favorite. Check out these great products that we carry here at Smith & Edwards! Guaranteed to make your mouth water and allow for a good time.
Make fresh Mayo, Whipped Cream, & Butter while Camping
Some of the newest items we got in are these fancy food prep items by Cookut. This France-based company delivers fun, innovative products that are simple, practical, and cool. Check out their mayonnaise, butter, and whipped cream shakers!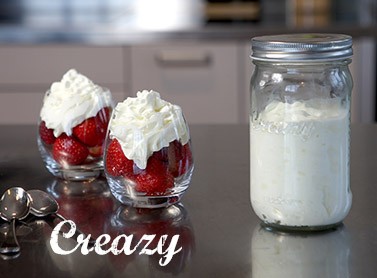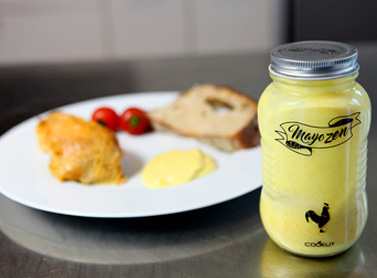 Each shaker is made of a glass jar with specially shaped silicone balls. These balls are shaped specifically to whip up these condiments in minutes. You have great tasting, easy to make condiment from scratch. Follow the recipe printed on the bottle or alter it slightly according to your own tastes.
These shakers are not only great for home use! Their sleek, compact design makes them perfect to use at your next family outing or camp-out. You'll be able to make the perfect amount so none of it goes to waste. You can even use your fresh-made butter on other goodies you roast over the campfire!
Make Sweet Campfire Treats with the DoughyMaker
The Doughy Maker isn't a new item, but it is definitely a product to get excited about. Previously marked at $19.99, we've got the Doughy Maker sitting at 50% off! This little tool is perfect for making delicious cinnamon sugar coated dessert balls, and our Housewares manager Vickie's son Gabriel can tell you how good they are.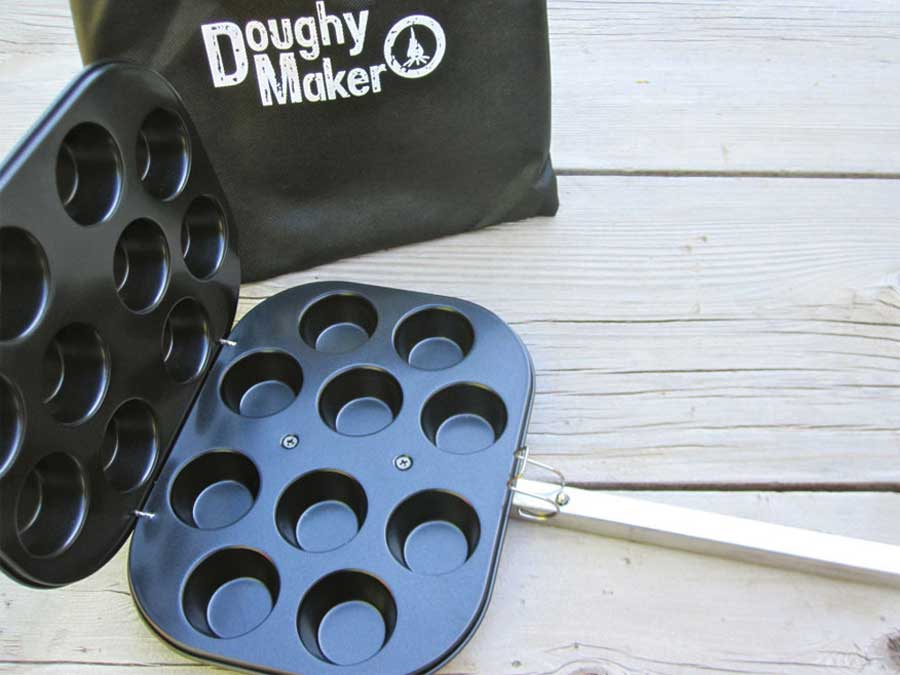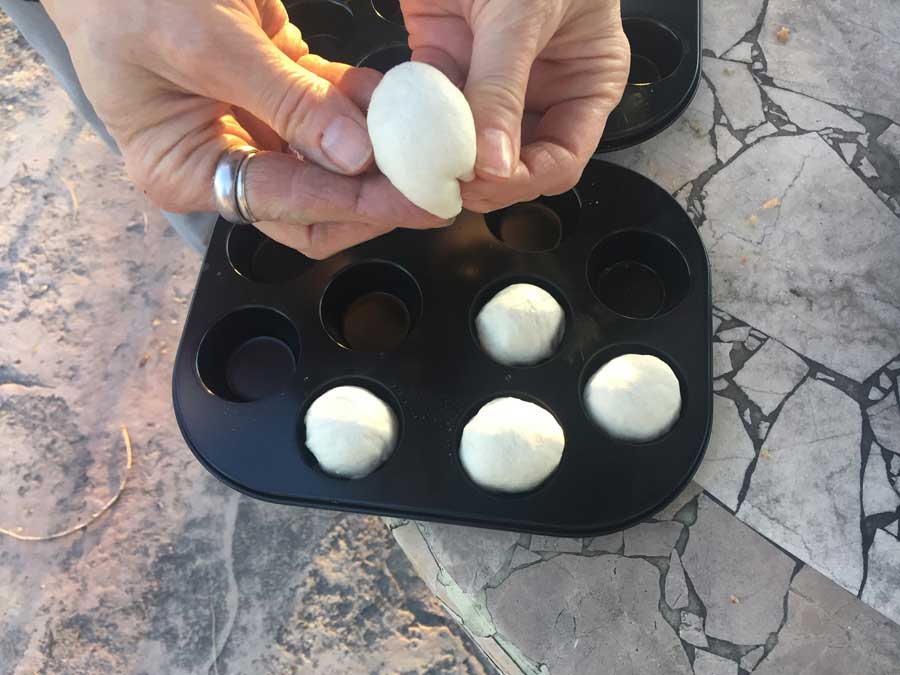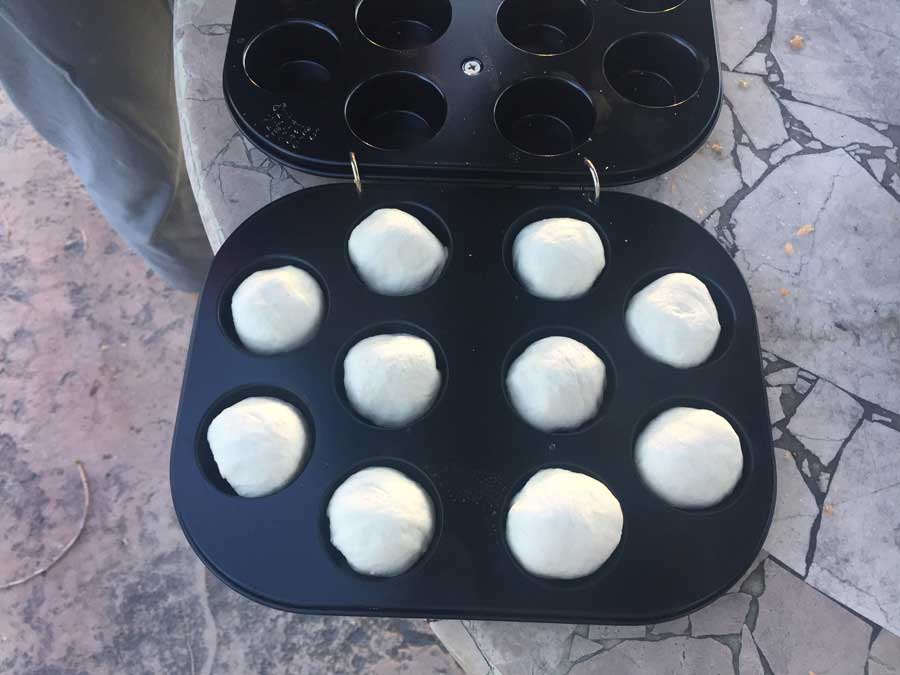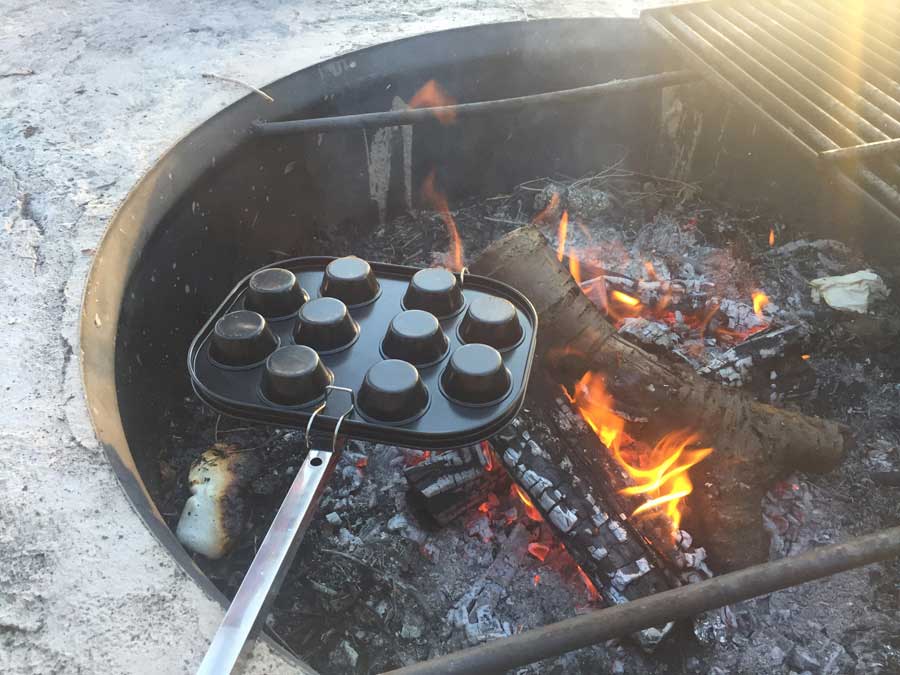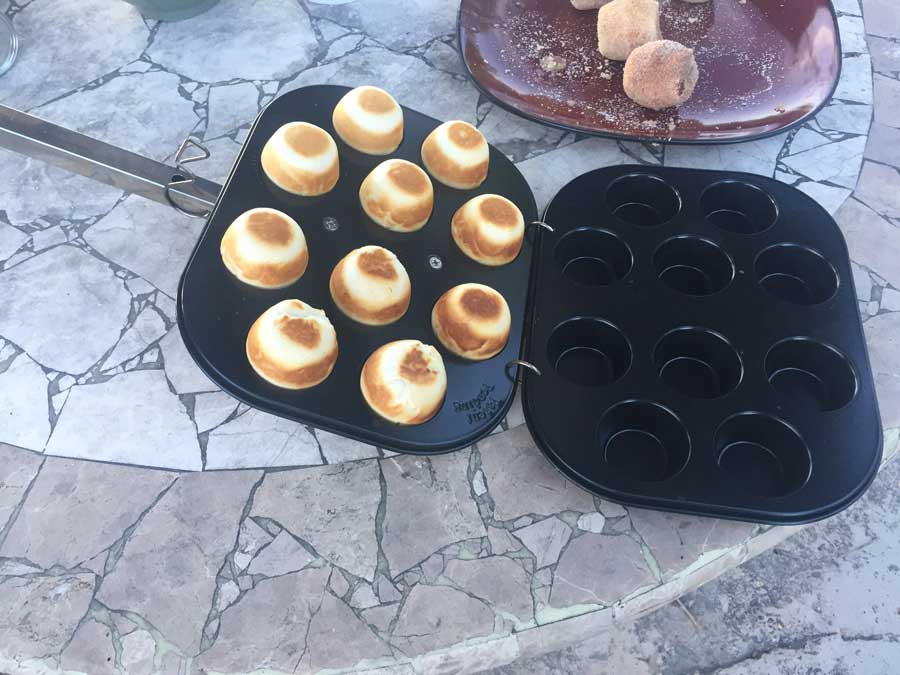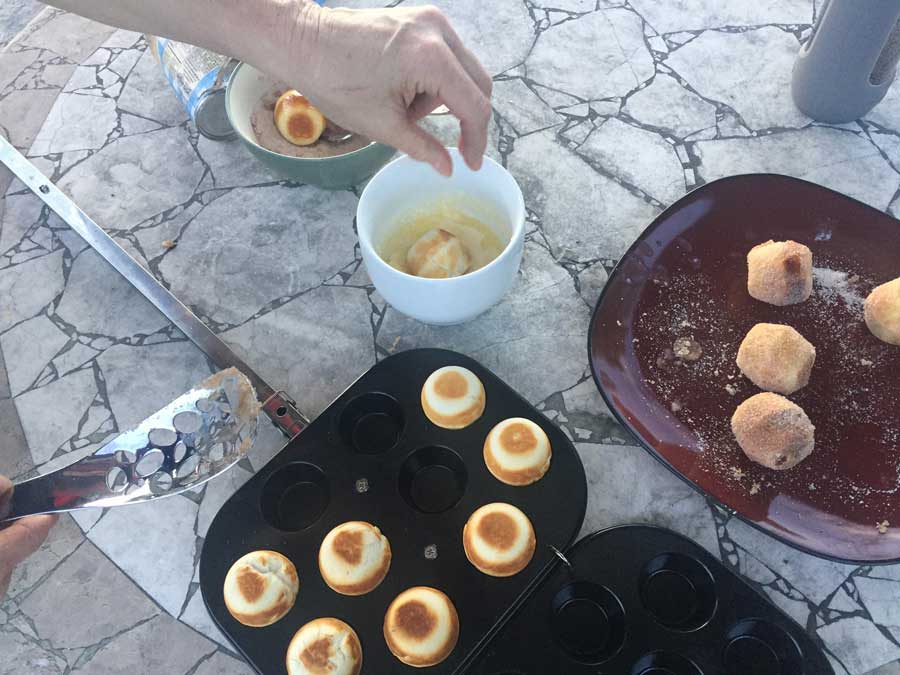 You can even use them at home over a backyard fire pit! Your possibilities for campfire desserts doesn't end at cinnamon coated biscuits. Try your hand at using corn bread dough, cookie dough, and brownie batter. Or, make delicious meatballs and mushroom delights! All it takes is a little bit of imagination.
You'll definitely want to add this must-have item to your camping list. Not only is is a great product, but it was also developed right here in Northern Utah. This is just the start of the delicious possibilities that Smith & Edwards has to offer.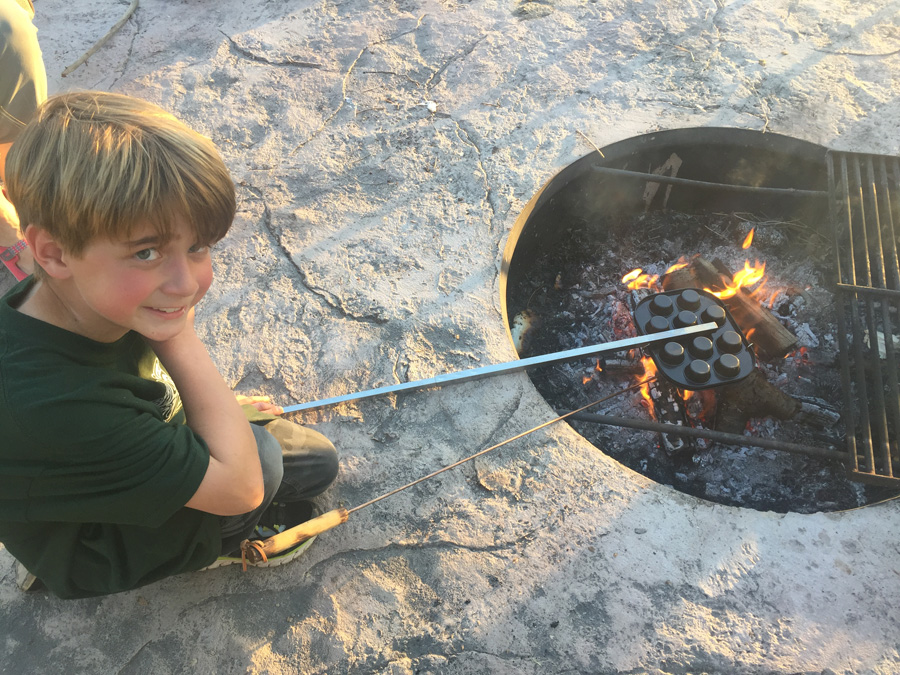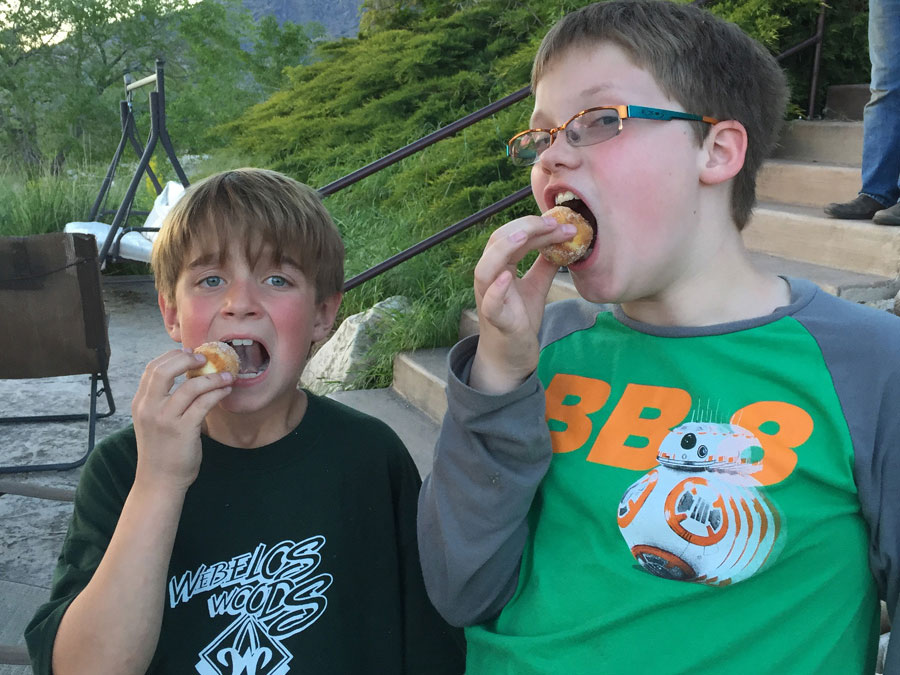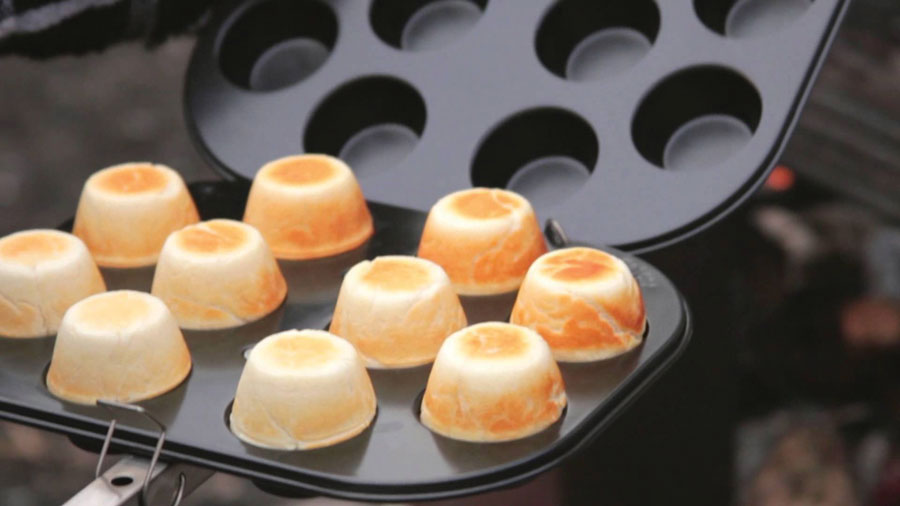 Get your DoughyMaker today – only $9.99 for a limited time!
Mountain House = Mountain Man Meals
Many outdoor enthusiasts are familiar with the Mountain House brand of freeze dried meals. For those of you who are new to the game, here is a little explanation for you.
Mountain House freeze dried meals were originally developed for the special forces troops. Freeze dried foods are lighter than traditional MREs and they retain more of their original flavor. Each meal weighs mere ounces and cooks in under 10 minutes. All you need is boiling water!
Awhile ago we asked our customers what some of their favorite flavors are. People were really passionate as they shared their favorite meal. Some of the responses we received included beef stroganoff, sweet and sour pork, and spaghetti. Smith & Edwards' own Paul Wright said he really likes the Italian-style pepper steak. You can check out these an other great flavors by clicking right here.
I had never experienced the Mountain House freeze dried foods until this past year. On a snowshoeing excursion up the North Ogden Divide in Northern Utah I had the sweet and sour pork. It was delicious! I'm definitely looking forward to camping trips this summer so I can have more of these great meals.
We just added new flavors, including Spicy Southwest Breakfast Hash and Chicken Fajita Bowl.
Smith & Edwards also carries the Mountain House freeze dried desserts. The apple crisp is one of our top sellers. We even sell their freeze dried ice cream!
No matter what you are in the mood for Mountain House has a meal for you. Order them online or come in the store today for all of your outdoor needs.