The spring is the perfect time to plan your hiking and camping, and you couldn't ask for a better location than Utah. Take a week to enjoy the natural surroundings in comfort. Or, take off on a Friday afternoon and get away for a weekend with the family on your favorite hiking trails.
Utah Hiking and Camping Spots
Utah is rich with outdoor hiking opportunities.
I love the Uinta mountains.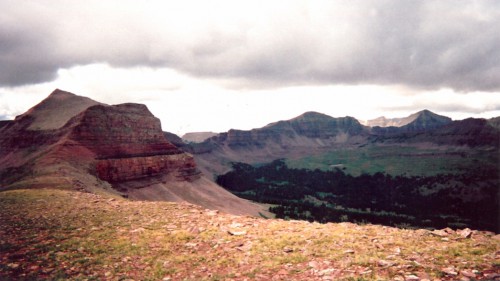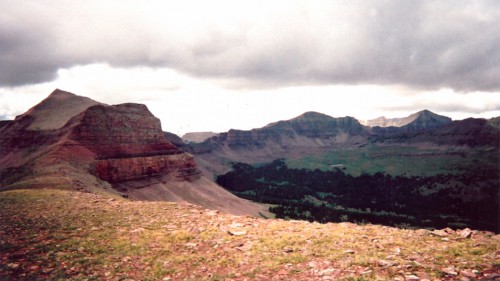 The Desert Canyons of San Rafael Swell are also a good hike.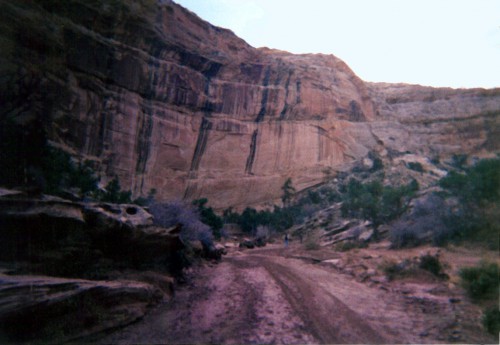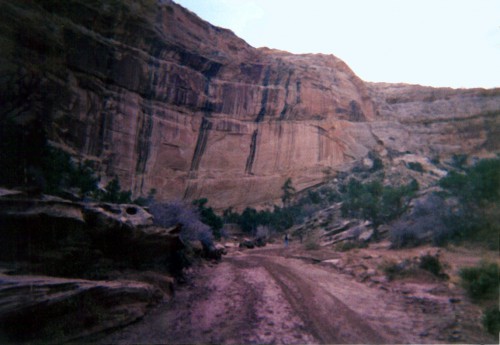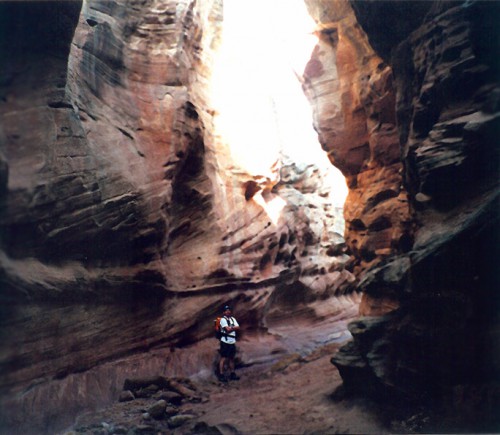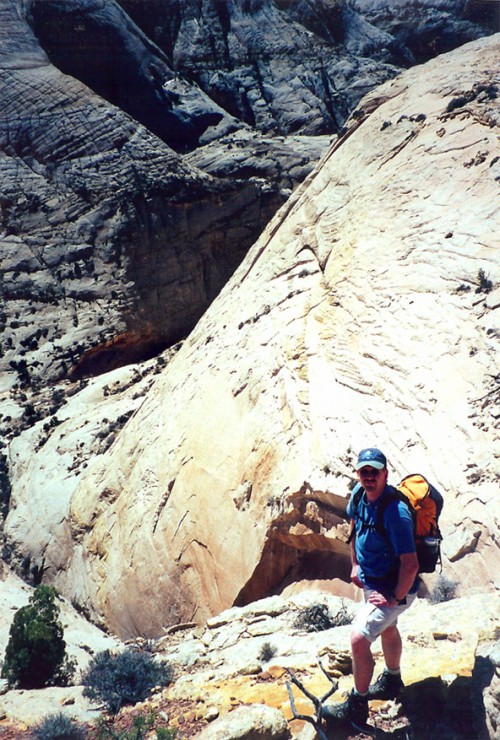 Even our own humble Ben Lomond peak.
Climb a peak! It will change how you look at things.
We have beautiful peaks in Utah. I like the view from Lewis Peak on the other side of the divide.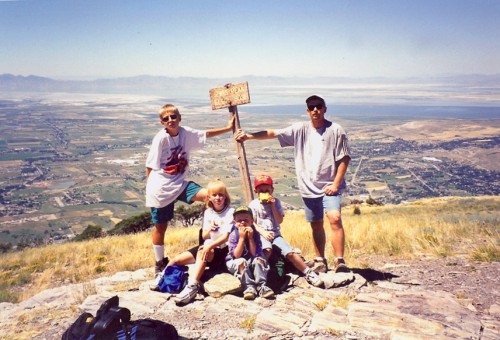 Utah's tallest is Kings Peak – that's an amazing summit right there.
For camping, I like the Logan Canyon area. There are still some fun spots at North Fork.
I love being in the Uinta mountains – there are many fun places up there you can hike to.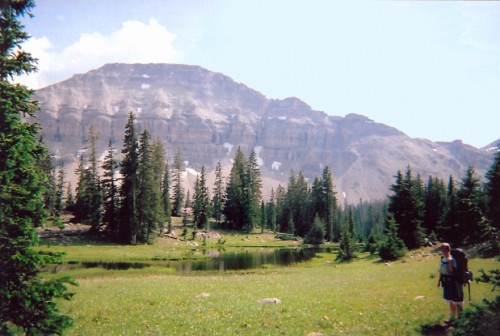 Now is the time to prepare a great backpack trip or day hike. Be ready now so you can grab your gear and go when the weather is right.
Utah Hiking Gear & Camping Picks
Kelty day packs lasted my kids from 2nd grade through to my 20-year-old on his mission in the islands of the Pacific.
When you're looking for hiking packs, you can't go wrong with one from Mountainsmith, Kelty, or Jansport.
Rather than trying to haul in your own water, you'll want a water purification system: either a pump or a gravity system.
Some good purifying pump systems are the Katadyn Hiker, and the MSR Miniworks Ex Microfilter.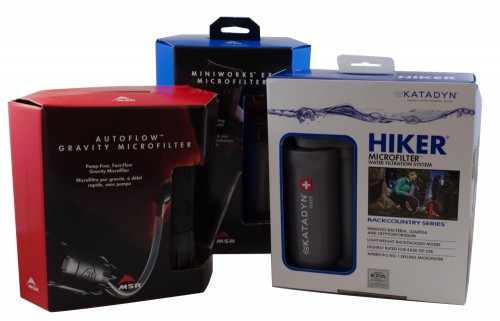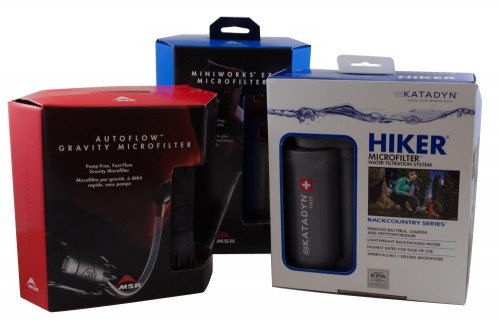 Water Purification pumps are great – but gravity-style purification rocks.
I love the Katadyne Base Camp system, where you draw a huge bag through the water, hang it up in camp, and then release water from it as you need it. And because of the gravity, you don't need to pump it. MSR makes their own Autoflow Gravity Micro Filter which is the same concept. It's a bit faster than the Base Camp, but it clogs easier. You can field clean the MSR filter easily by running water through the other direction. The Katadyne Base Camp uses the same filters as other Katadyne systems.
A lot of these purification systems have adapters that go right on your Nalgene bottle, reducing spillage.
Waterproof boots are a must! Danner and Merrell are good waterproof brands, and Merino wool or polypropylene blend socks complete the package.
Here are a couple good shoes: Danner 453 GTX in brown, and Merrell Moab Gore-Tex Mid with Vibram soles.
Don't forget your hat and sunscreen!
Staying overnight? Think about a Slumberjack sleeping bag. There are a lot of options out there, I like Slumberjack and Kelty.
Always take a pad; good rest is important. These inflatable pads are by ThermaRest, and we have several online you can check out.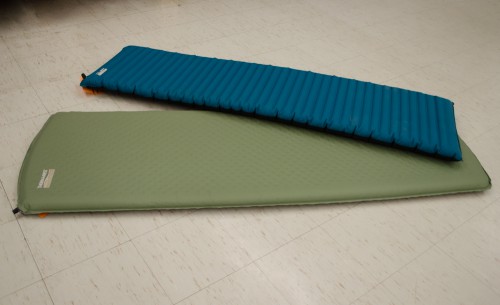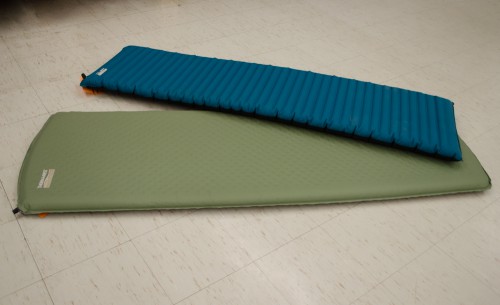 I have a Kelty tent with 15 years of use, and we sell other great brands as well.
Click here
to see tents online, and we have even more in-store.
Hike with Your Kids
Get your kids out; give them a love of the outdoors when they are young, and they will carry your heavy stuff when you are older. Trust me, it works.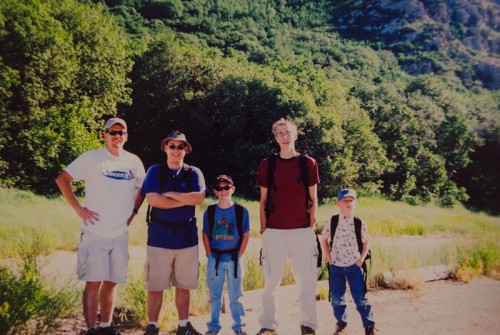 You'll get something started that they won't be able to put down.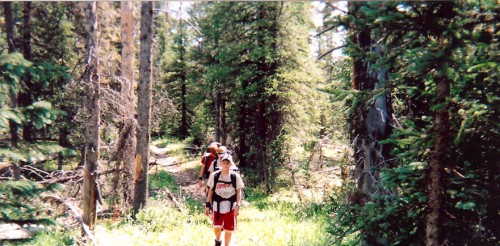 What are your favorite hiking and camping spots? Leave a comment and let us know!
About our people

Mike Vause is the Sporting Goods manager at Smith & Edwards. He's been here over 20 years. When he's not in the store, he's probably hiking, camping, or testing the latest handgun or rifle.
Have Camping or Hiking questions? Call the store at 801-731-1120 and ask Sporting Goods, we'll be happy to help you get the gear you need.