Canning season in Northern Utah is in full force! We have some new canning gadgets you need to know about. You'll love these great products designed to make your favorite home pickled foods in smaller, faster batches.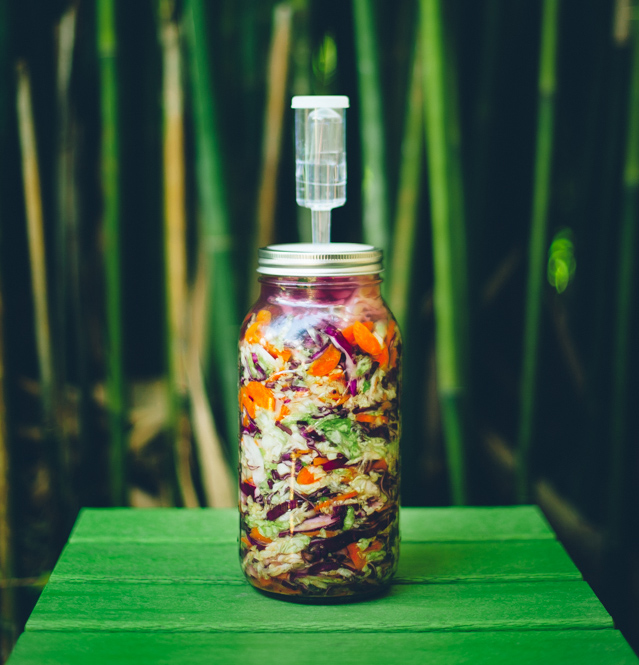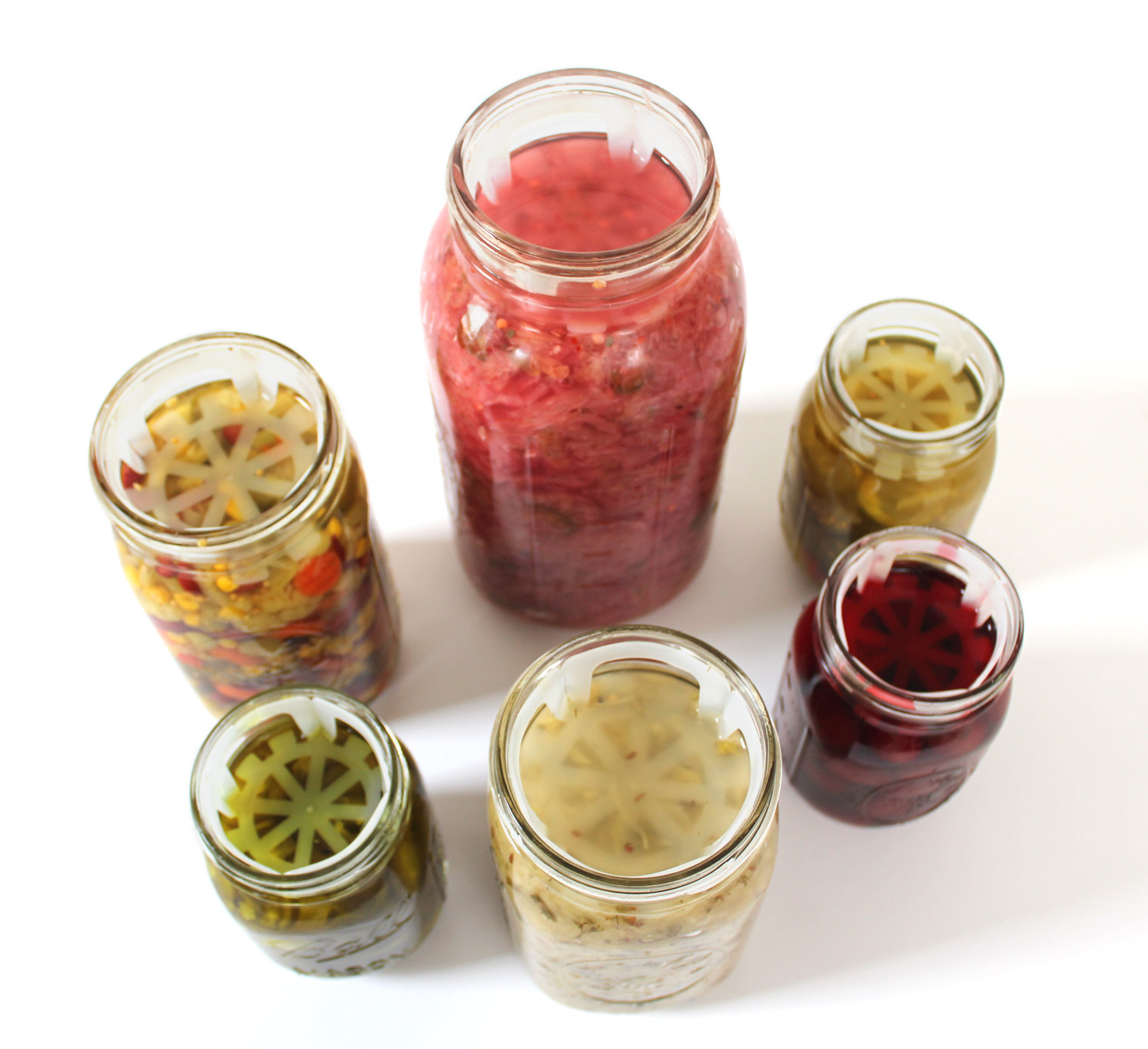 Fermentation Creation and ViscoDisc are sure to change the way you can, pickle, and ferment foods. So come on! Let's create some delicious foods that are sure to be a hit at your next family party.
Chop, Salt, Brine and Repeat
Fermentation Creation was founded by two friends with the desire to bring the American agricultural spirit back into homes across America. Jon Lusby and Greg Griffith family histories of hardship, farming, and survival drove them to working in sustainable farms and sharing their passion for food consciousness with others. You can learn more about their great histories by clicking here.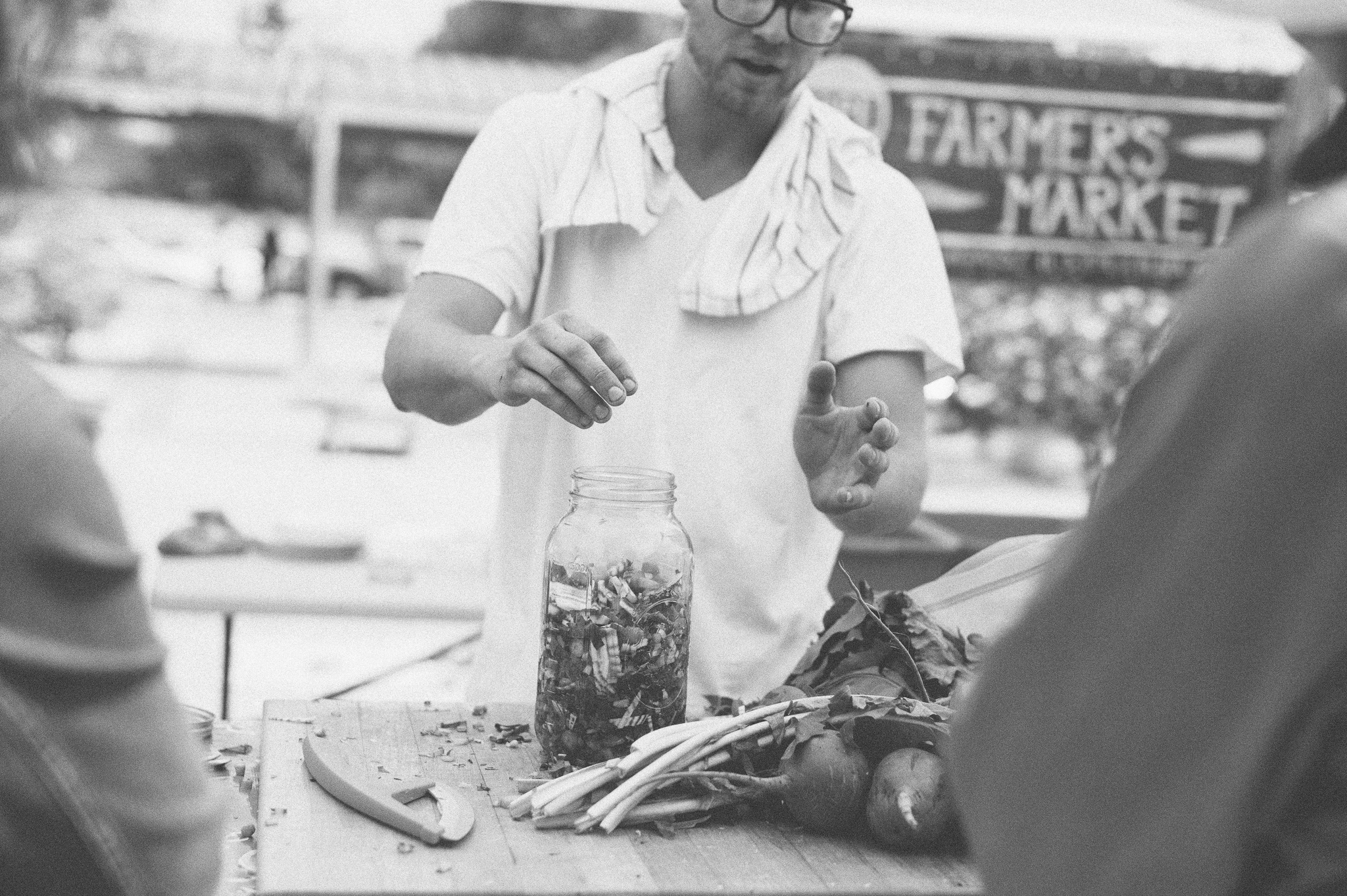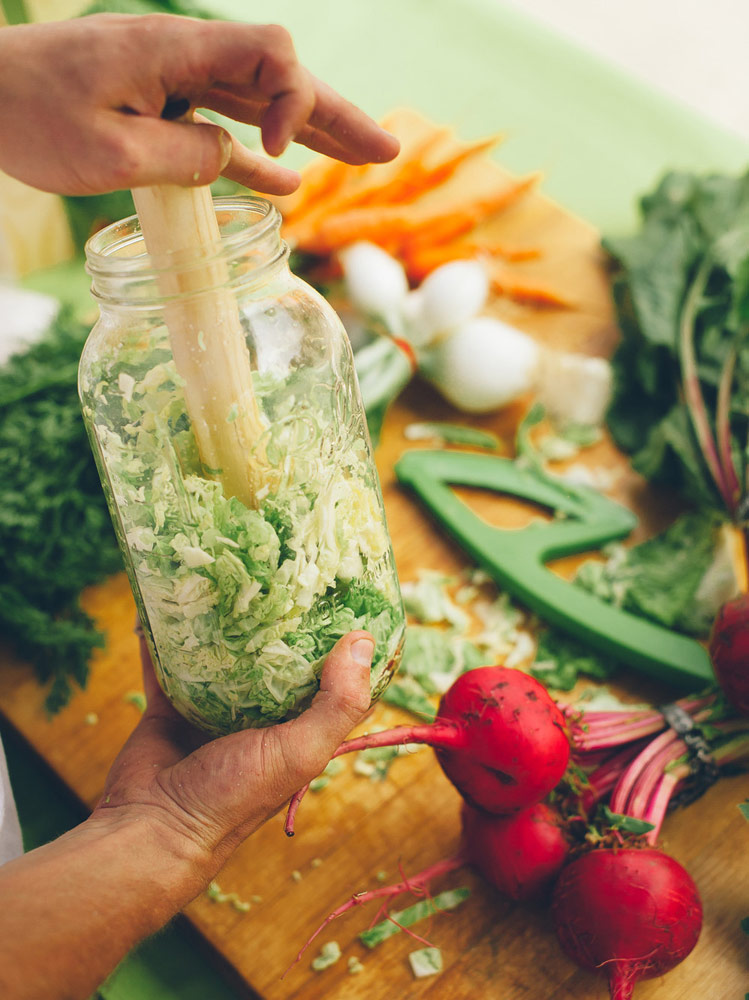 This desire helped Jon and Greg develop small batch pickling and fermenting kits. Thus Fermentation Creation was born. These kits help introduce people to the world of pickled and fermented foods that are pack with probiotics. They also allow people to continue the adventure of home canning and fermenting without overwhelming yields.
We carry two of their kits in our store. The lid kits include one specialized Ball mason jar lid, one rubber seal, one 3-piece airlock device, one 2-ounce bottle of Real Salt, and one instructions card with 4 included recipe cards. The full kit also includes a half-gallon Ball mason jar, rubber cork for airlock seal and an instructions/recipe booklet.
These kits are the perfect solution for making small batches of your favorite home pickled foods. You can follow the great recipes included or look elsewhere for additional recipes. The possibilities of fermented foods are endless!
Let's Go, Visco!
An important thing to remember when fermenting is to keep all produce under its brine. But how can one possibly accomplish that? Let me introduce you to ViscoDisc.
The ViscoDisc insert is a universal tool that is great for small-batch pickling and fermenting and canning. It was developed to prevent produce from protruding above their syrups and brines. Simply insert the sterilized ViscoDisc insert into the top of your packed jars with the ViscoDisc inserter. Fruits and vegetables are held under their liquids for perfectly preserved produce every time.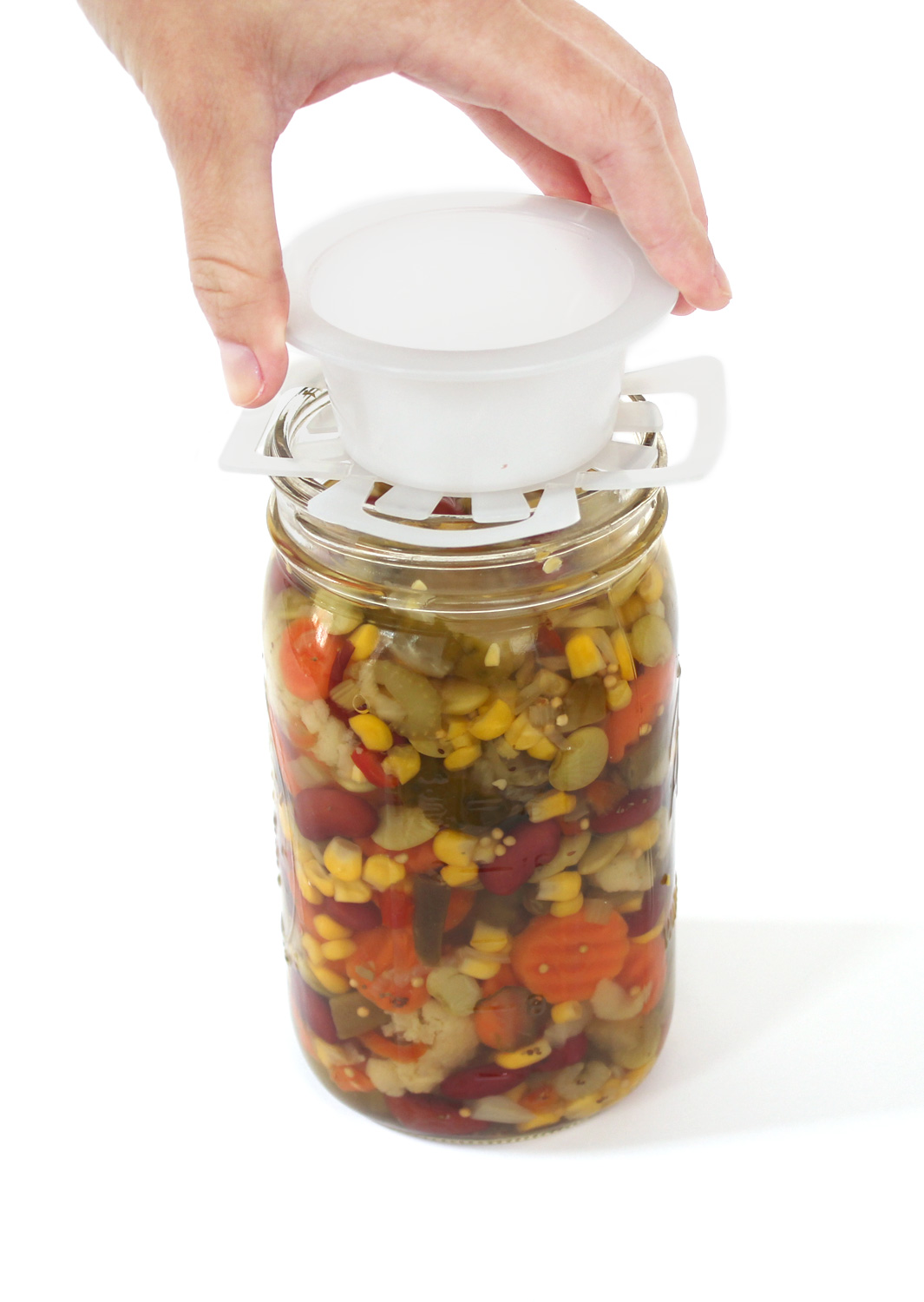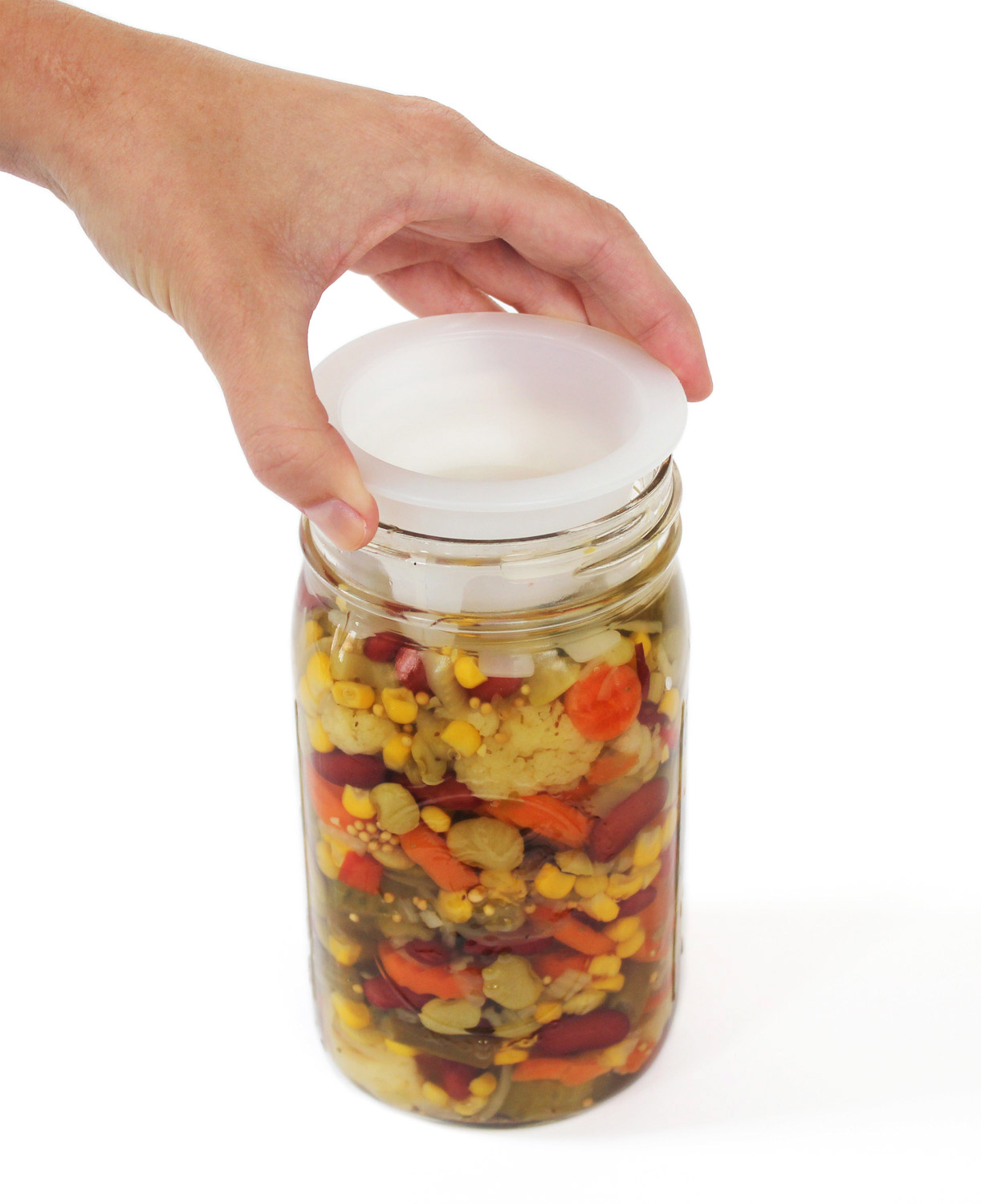 When canning, remove the ViscoDisc insert with a fork. Bottle should not be processed in hot temperatures with the ViscoDisc inside. This great tool will ensure that you have enough head space when processing in both waterbath and pressure canning.
When pickling and fermenting, go ahead and leave the inserts in the bottles! This will hold produce under it's brine and prevent it from coming into contact with the mold that could grow on top of your yield. Don't worry about the food under the surface. Simply scrape off that top layer and the food inside will be perfectly preserved and safe to eat.
Shop Smith & Edwards online for the ViscoDisc Wide Mouth and Regular Mouth inserts. Buy a 2-pack of the ViscoDisc Inserter with wide and regular sizes included.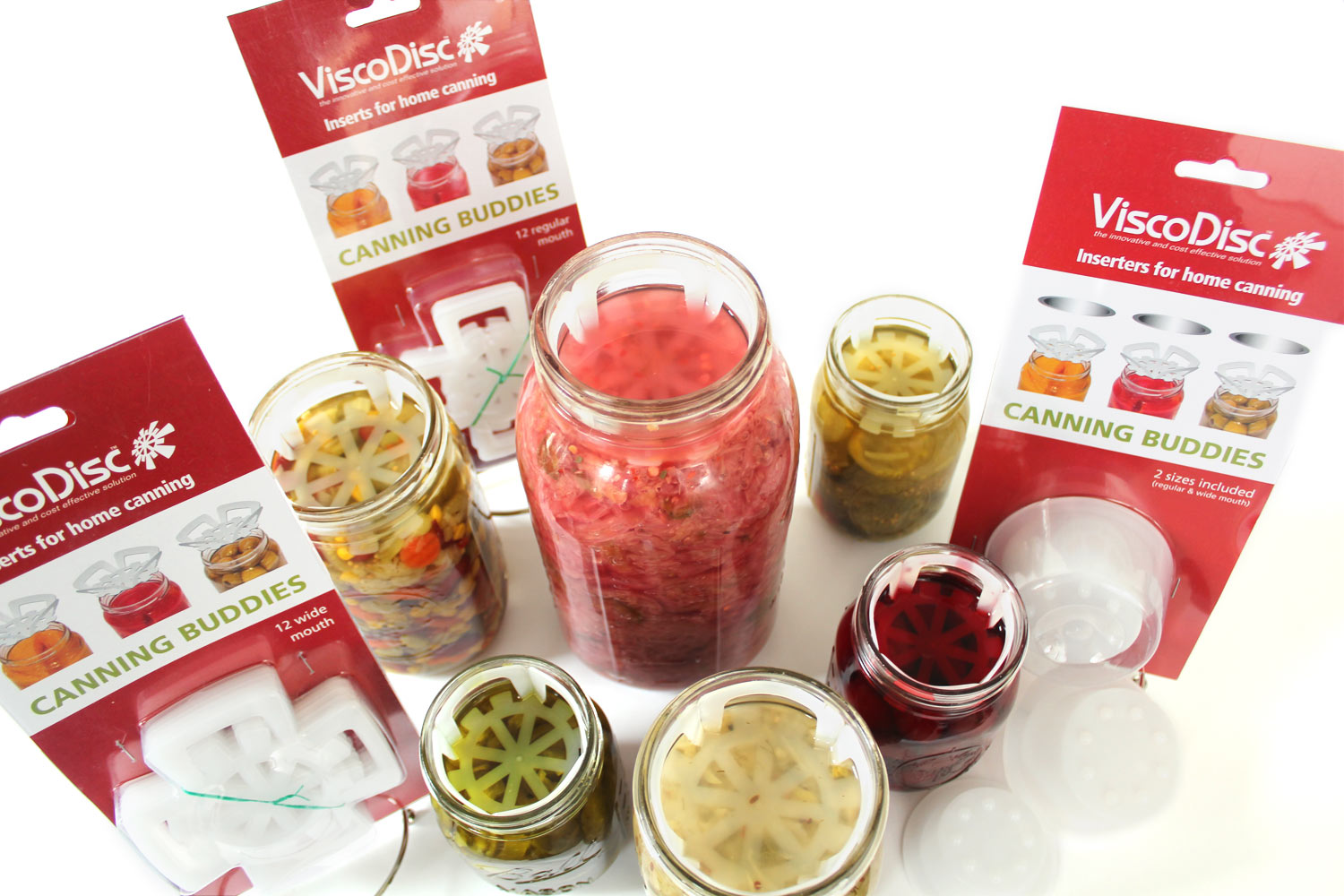 For additional questions you might have about preserving foods and proper technique, check out the USU Extension Office! They have all the know-how you need to be confident and safe.
Fulfill Your Canning Needs Right Here
The world of home preserving is always changing. We will be with you every step of the way with the newest brands and hottest trends. Get all of your canning and fermenting essentials right here, at Smith and Edwards. We are sure to have everything you need, if we can find it!