Hunting season is here, and Smith & Edwards has 4 new tools to help you have a big (& successful) adventure out there.
Allen Co. makes a huge variety of shotgun & rifle cases that our customers love. New this year from Allen are these 2 all-in-one gun cases that will make hunting easier this year.
Allen® Gear Fit Pursuit Bruiser: for Big Game hunting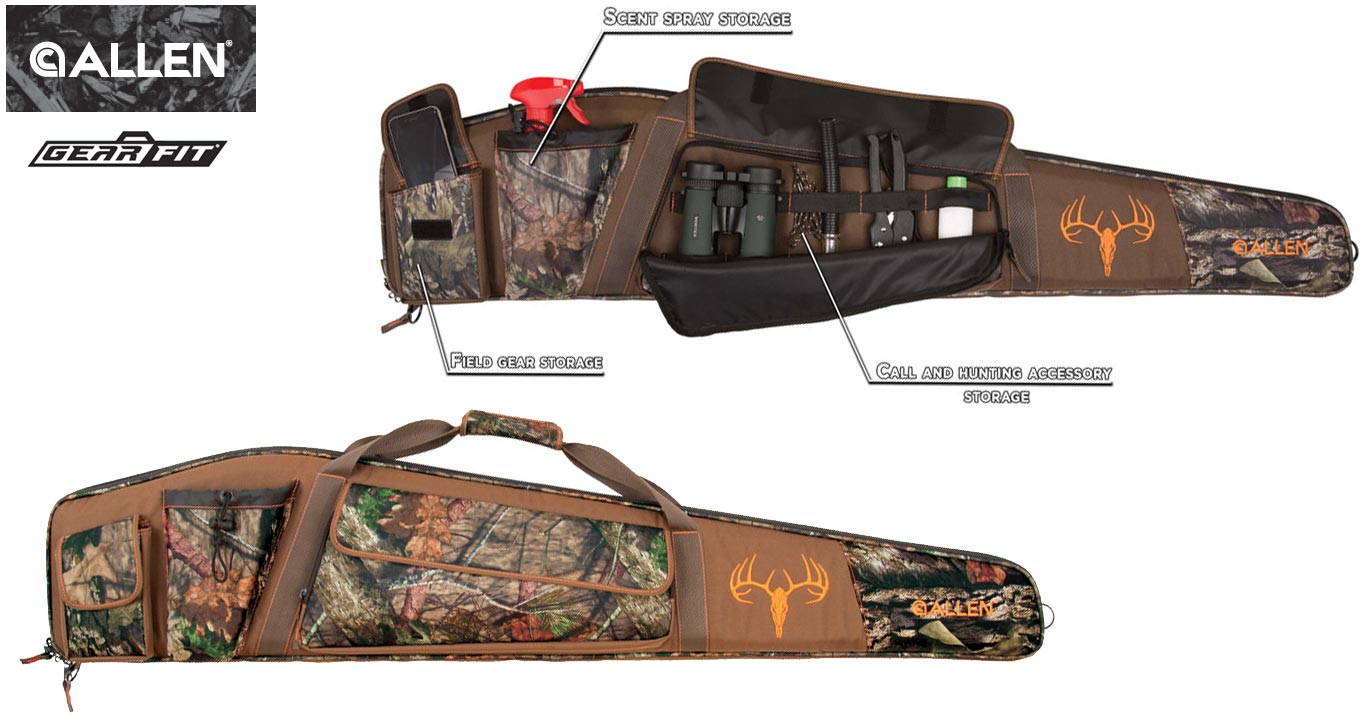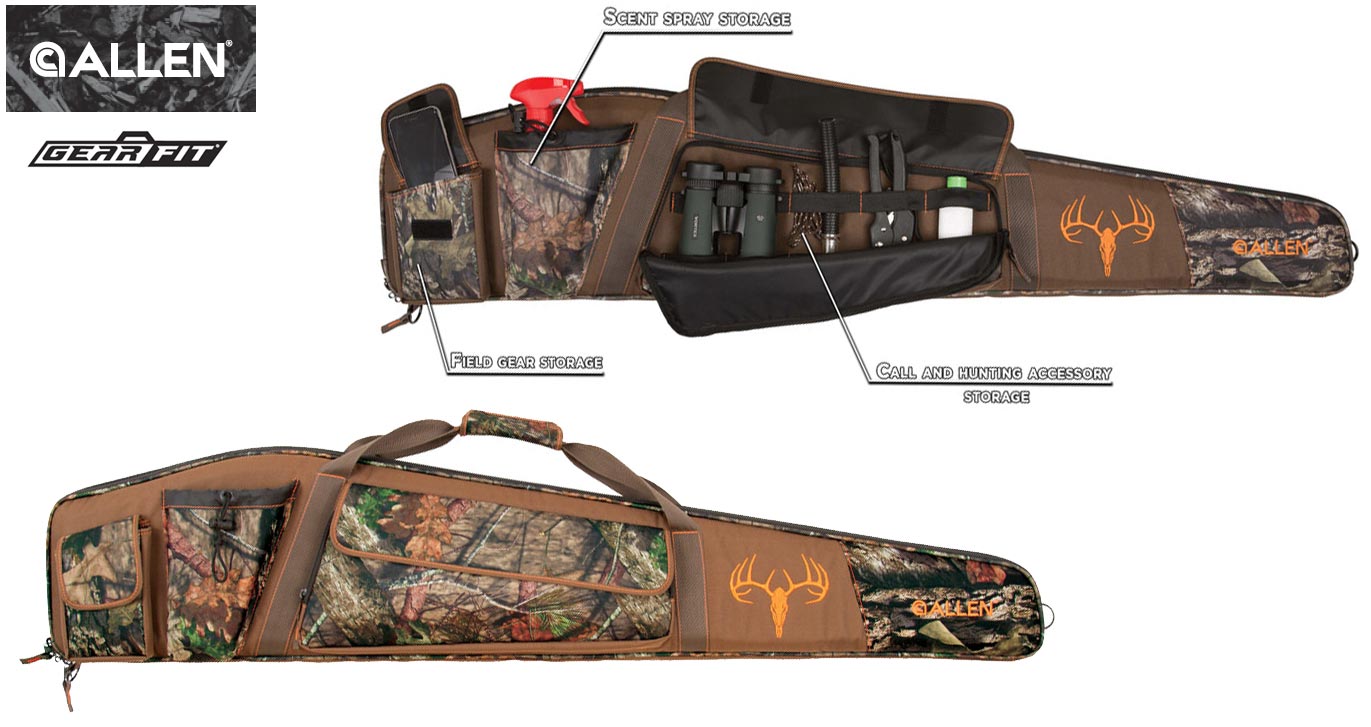 When you're out in the brush or on the side of a mountain, you've got to have your gear close. Not only close, but all in the same spot, if possible. No extra rustling around to find your range finder or ammo if you can help it!
This MossyOak Break-Up Country camo Bruiser gun case has big pockets to keep your gear all in one spot. Keep your rangefinder, ammo box, magazines, scent eliminator, and other must-haves on-hand, so you only have 1 bag to keep track of when you're waiting for that deer, cow, or bull elk.
This 42″ gun case features two large pockets plus a cinching third pocket for a scent eliminator spray bottle, rangefinder, or water bottle. Click here to shop.
Allen® Gear Fit Pursuit Punisher: for Waterfowl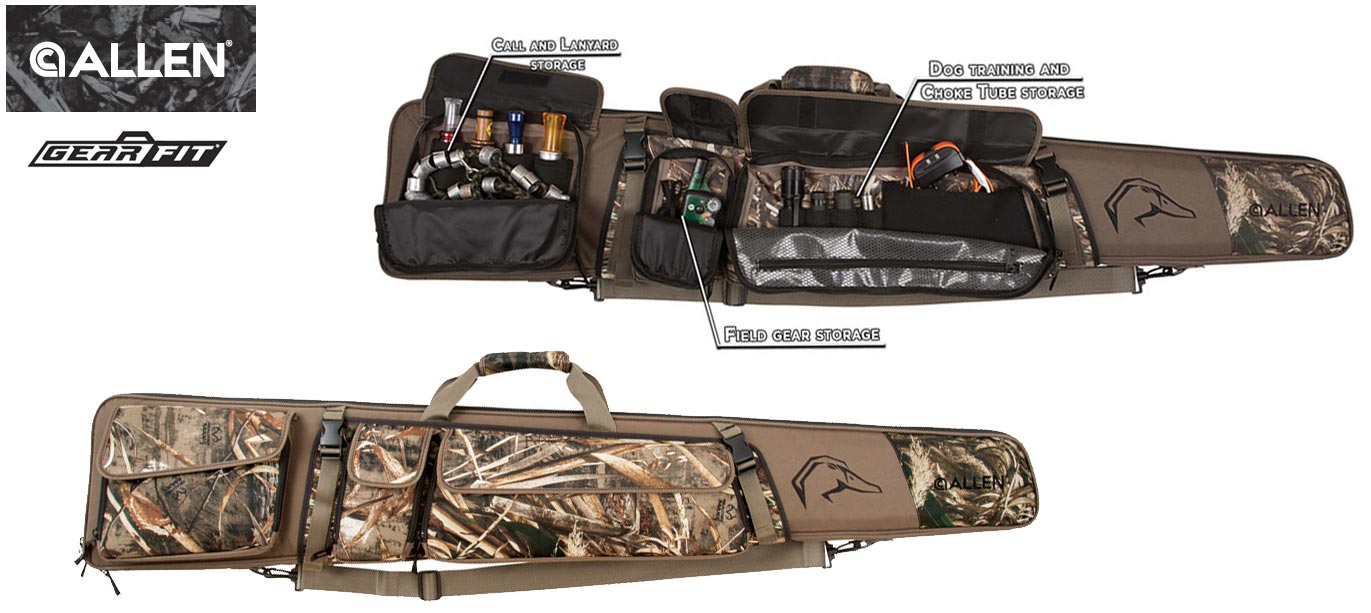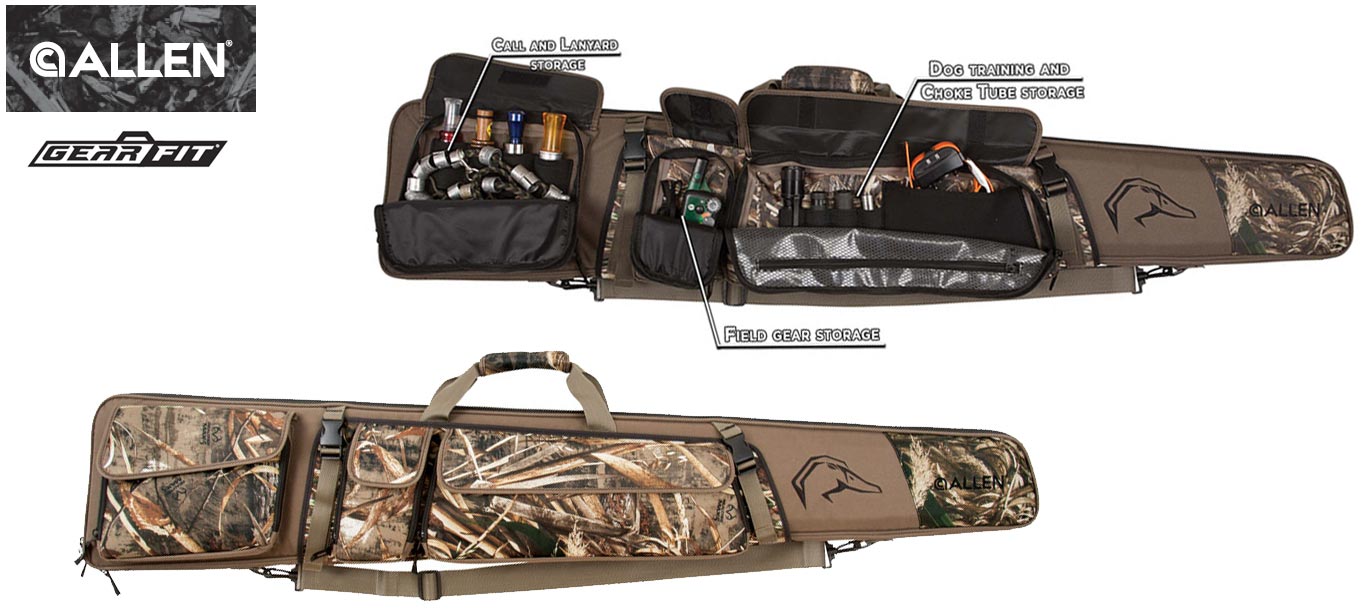 The Waterfowl shotgun case will keep your duck calls, cleaning kit, choke systems, and shells all in the same spot, along with any shotgun up to 52″ long.
You don't need to drag a whole extra bag full of calls & cleaning supplies out to the duck blind or on your boat, along with your decoys, gun, and dog. Make it easy on yourself, pack all your gear into the pockets of this Realtree Max-5 camo duck hunting shotgun case. It features two gear storage flaps and 3 zippered pockets. Click here to shop.
Steiner® Binoculars
Maybe your binoculars are 15 years old and it's time to step into newer glass. Maybe it's time to pass your hunting binoculars down to your son (or hunting buddy) and upgrade to a new pair. Steiner's the choice for you.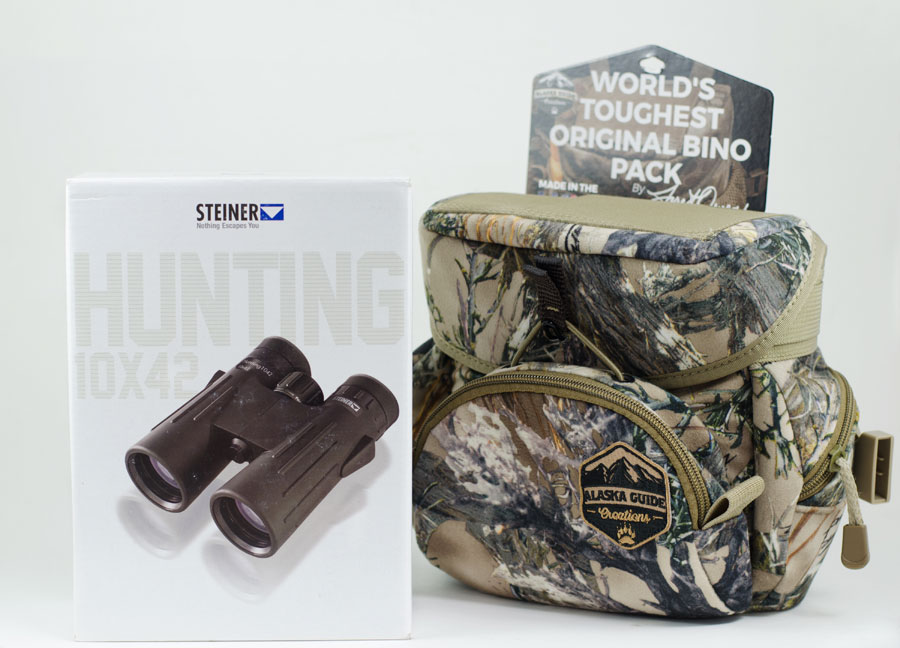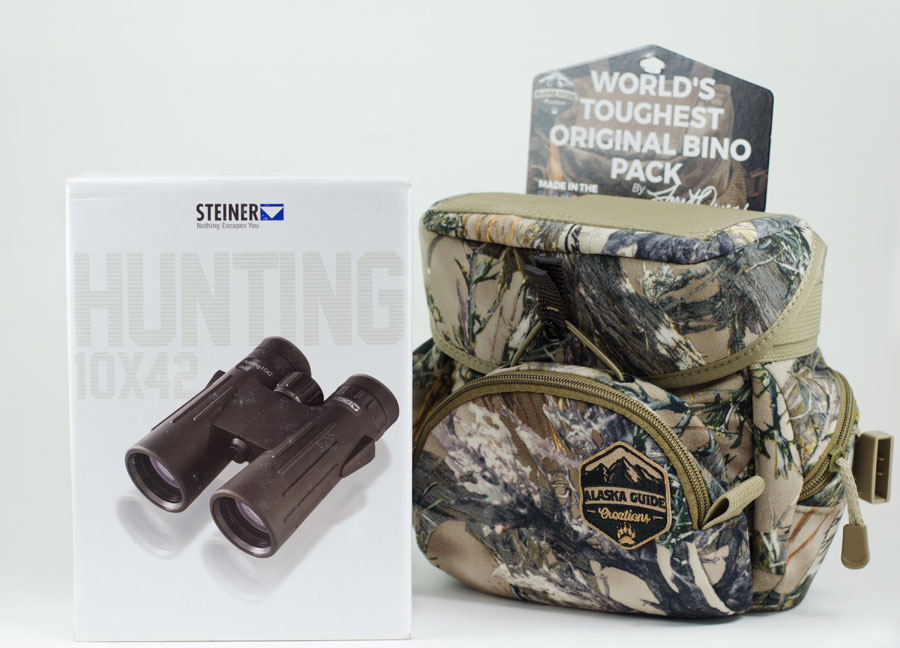 Steiner uses high-end German glass in their optics to create excellent quality binoculars. These are true hunting binoculars, lightweight and easy to grip. And since the company is just getting started in the U.S., they're not well-known, which means you can get them at a good price.
In fact, during our hunting sale on now through August 26, you can get these 10×42 Steiner binoculars for 249.99 at our Gun Counter – a $50 savings off the $299.99 regular price!
Alaska Guide Creations Kodiak Cub Binocular Case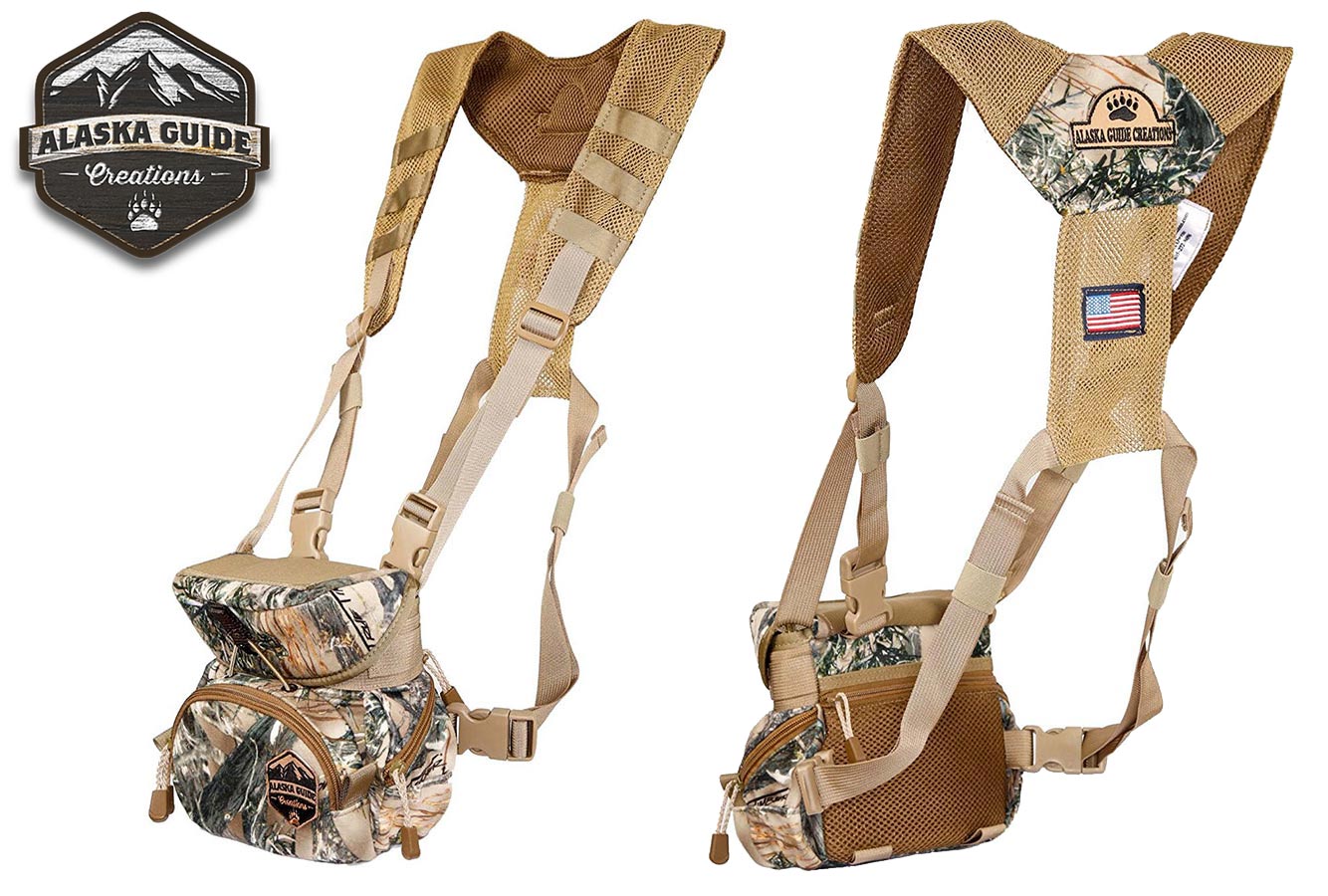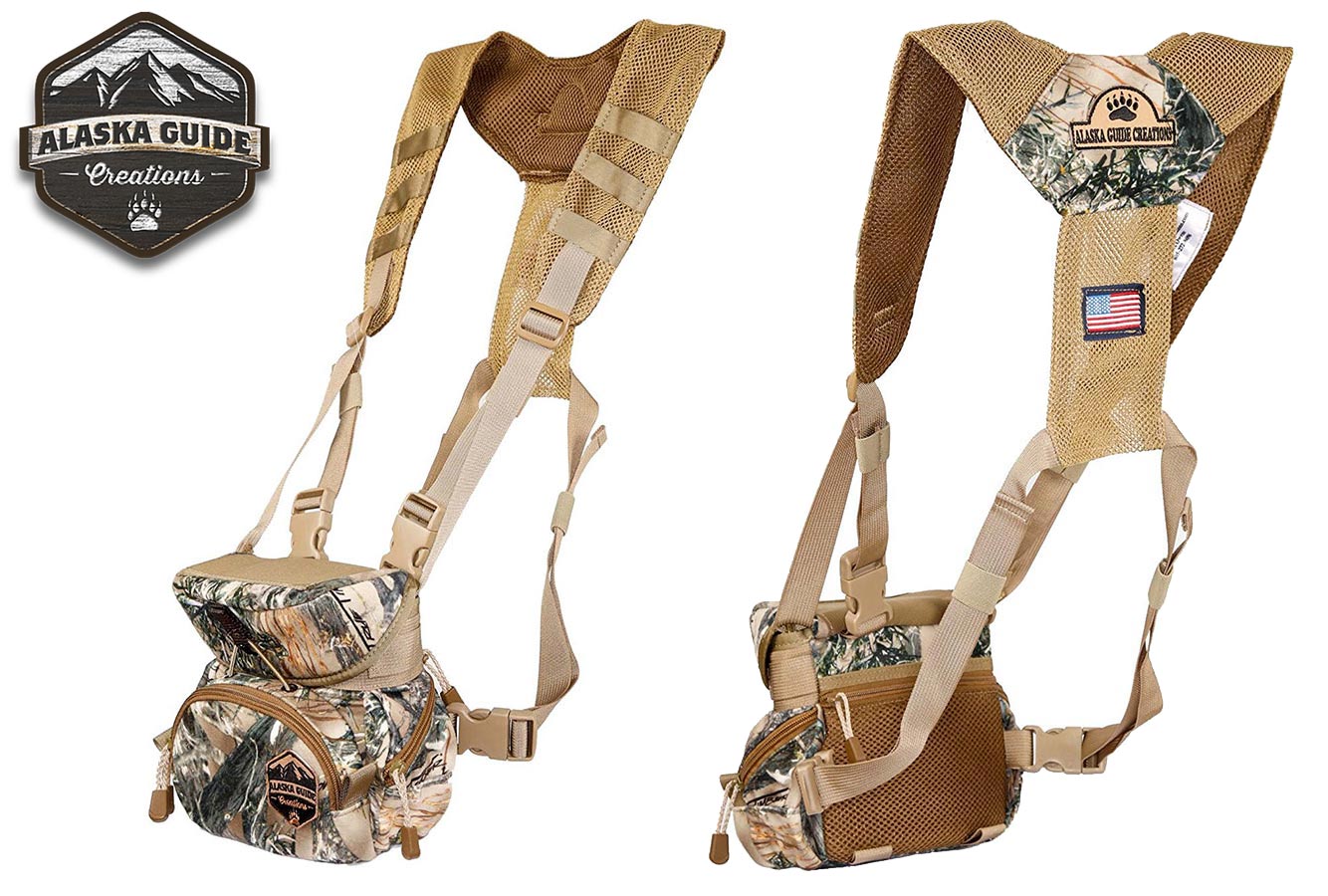 With a brand-new pair of binoculars in your gear stash, there's no way you're going to use an old case for them, right?
Ditch your magnetic-closure old binocular case and upgrade to this made-in-USA, ultra-quiet, rugged camo binocular case.
It's exactly what it says it is: designed by Alaskan guide Jaret Owens and born from the need to survive and succeed in any outdoor endeavor, this Kodiak Cub binocular case is designed to be quiet: no clicking magnets, no rough & noisy fabric. This high-quality binocular case features pockets, a cell phone slip on the top of the case, a back harness, and a 100% lifetime manufacturer guarantee. Click here to shop.
Now that you're geared up, make sure you've got the camo you need, and get out there!
Have more questions about hunting in Utah? Check out the Utah DWR's website or give us a call at 801-731-1120. We proudly sell fishing & hunting licenses at our gun counter.