Whether your gal loves horses more than she loves you (!) or she just loves remembering the days she spent growing up on a farm as she looks through the pages of Western Horseman, you'll find her the perfect gift this year at Smith & Edwards.
Marty Thompson would know, he's been our Western department buyer for over 2 decades and he's seen what lights up a lady's eyes in his department…
She'll love jewelry by Montana Silversmiths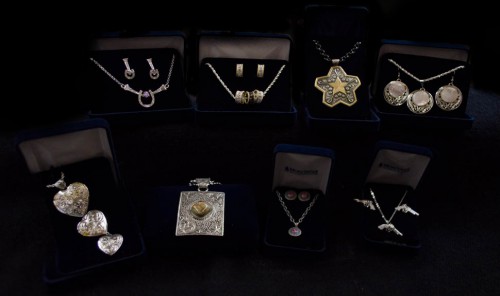 This western-inspired jewelry is a gift she'll treasure and love to wear.
These are two of our Montana Silversmiths bestselling sets: Pistols and "Girls with Guns"…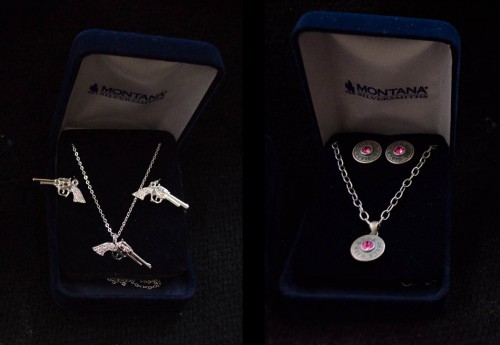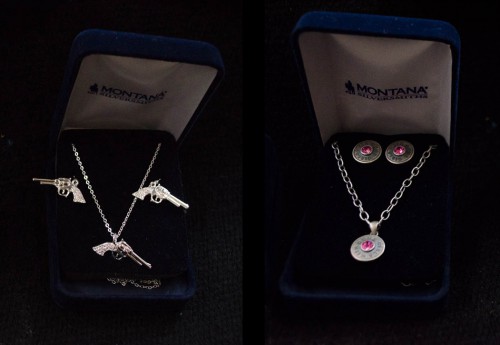 Give a Sparkle with Rock 47 Jewelry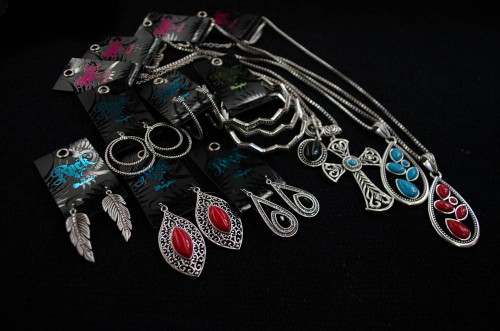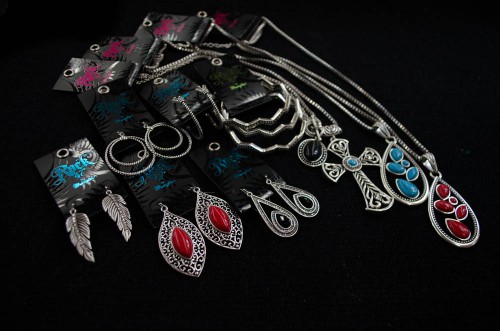 This fun line of jewelry is from Rock 47 by Wrangler. Lots of color and silver at a great price.
Bex Sunglasses
Whether she's a barrel racer or you want to get matching pairs for your and your sweetie, your gal will love you for getting her a pair of Bex.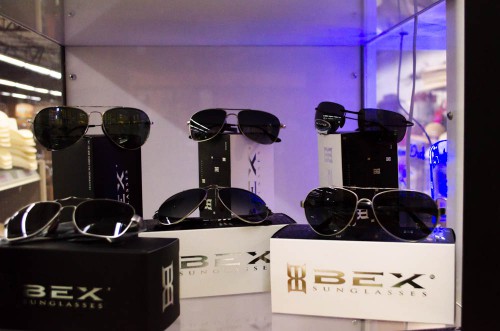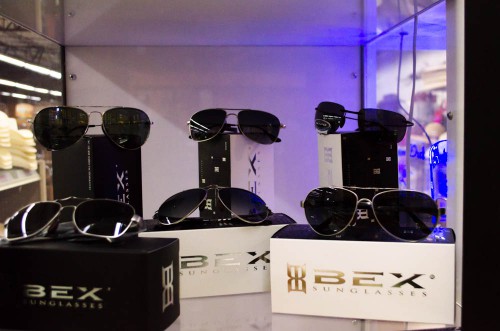 These polarized sunglasses are built for protecting you from the sun when you're on your horse. Lightweight and comfortable, Bex will keep harsh glaring rays and dust out of your eyes.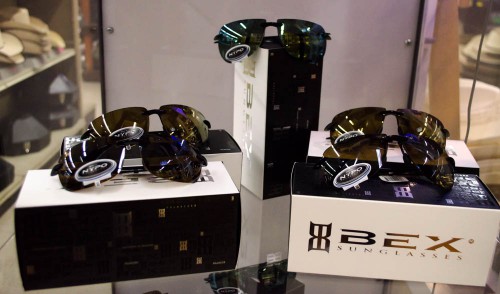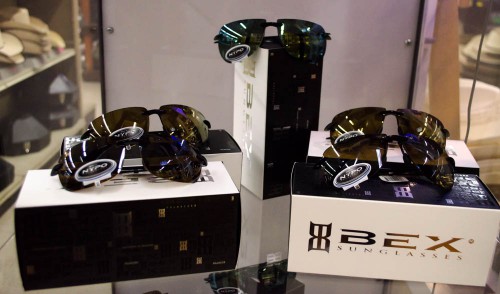 Country Sayins Signs
Not all these signs have real country sayings on them, but they do make us laugh. Great for your mudroom, tack room, or garage too!
Rustic Magnets, Steak Brands, and House Numbers
Rustic Ironwerks makes these darling metal items to decorate your fridge and front porch with.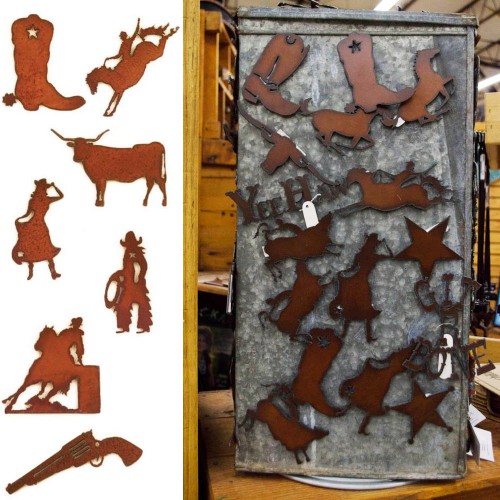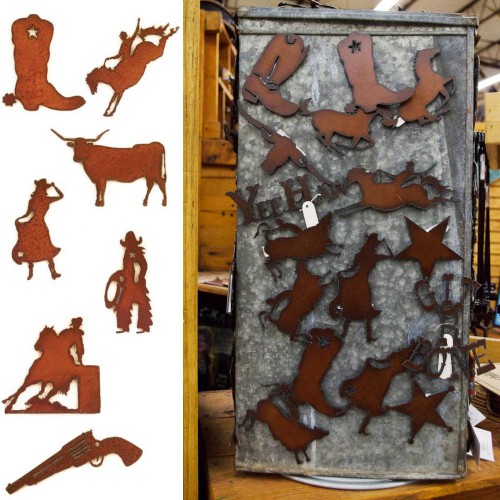 You'll find rustic home numbers and wall hooks here online.
Plus these steak brands are so fun – they let you label your steaks with your initials, or brand Rare, Medium, or Well done. Get her a set of steak brands and you can use it when you barbecue!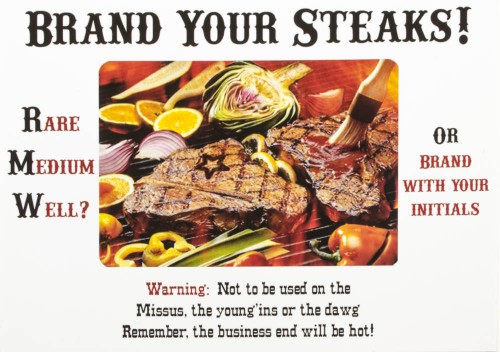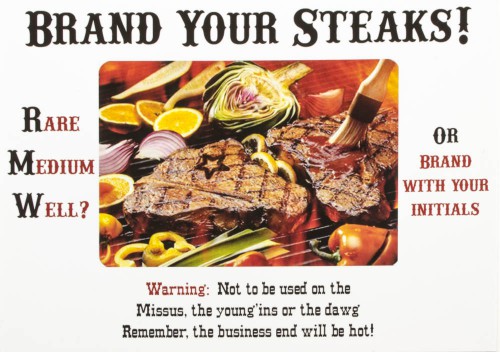 Steak brands and Western magnets make great gifts… get yours here.
Wild Rags
100% silk scarves are a must-have for Western riders, and they are perfect gifts for both gents and gals.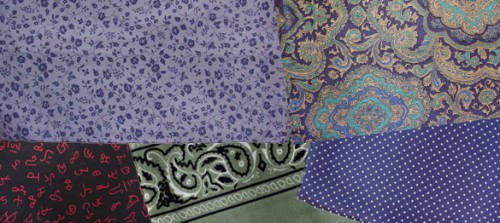 You can never have too many scarves, and they have so many uses. Besides looking pretty, they also keep you warm in the winter, cool in the summer (wicking sweat), and can keep dust out of your nose… even repair a cinch or strain water if you need it out on the trail. Handy little things that are lightweight and so pretty. Browse silk scarves here.
If you don't know how, here's how to tie a silk scarf like a buckaroo!
Stoecklein Calendars and Datebooks
These are breathtaking pictures that will take you right back to the pasture in golden sunlight. Stunning pictures by David Stoecklein fill the pages of these calendars and datebooks – these make amazing gifts. You can also use the datebook as a journal.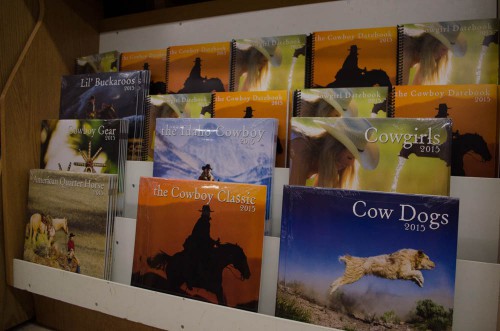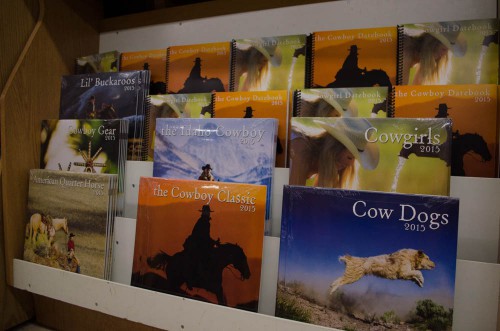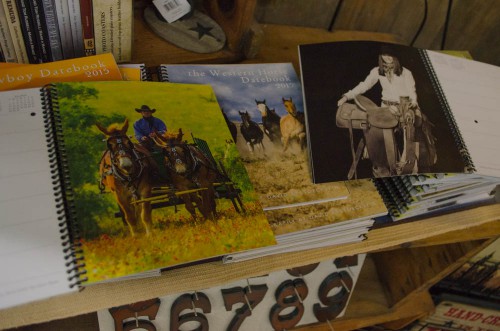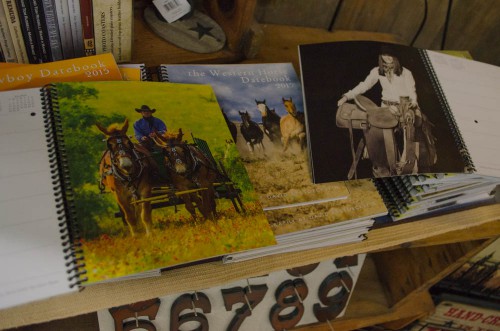 Western Music
If your gal loves guitar and songs sung round the campfire, you can't go wrong with a Western music CD.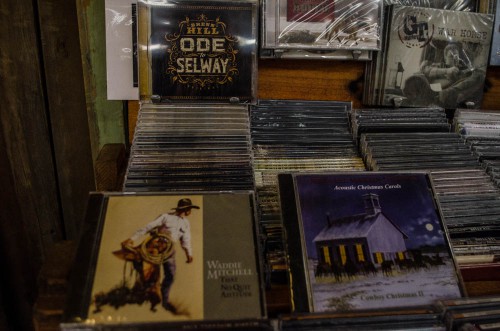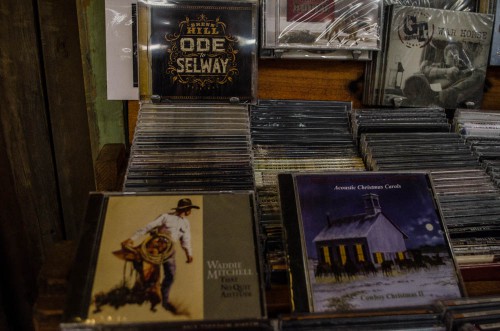 Far from what country's on the radio these days, you'll find authentic buckaroo and cowboy music in our CDs – we even have many of them online to browse!
If you're looking to get started, local Ogden artist Brenn Hill is a great musician to try out. And you'll find lots more musicians including Michael Martin Murphey and Waddie Mitchell. Check out Western music online here!
Saddles and Tack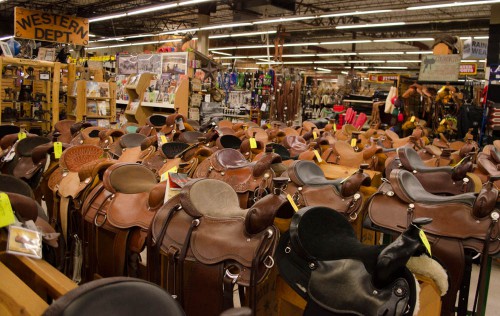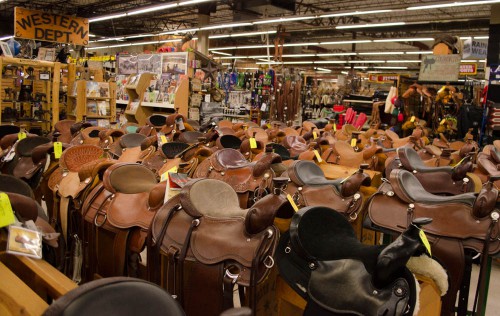 Well, if you can't figure out what else suits her, get her a saddle! She'll love ya for it, promise. There's a huge selection of saddles at Smith & Edwards and we also have a great layaway program.
Get her that much closer to a great fit on her horse. Marty has lots of saddles and we also make a large catalog of trail riding and packing bags as well as headstalls, cinches, and other tack. Bring her in or surprise her with some quality leather goods made right here at Smith & Edwards.
Get it delivered!
We'll ship your gifts to any US address or get it ready for free in-store pickup… just let us know what you'd like! And just think how far ahead you'll be… save December for relaxing with the ones you love, not last-minute shopping! Select gifts above are available online are shown in green.
Special this week only: Free Leather Keychain!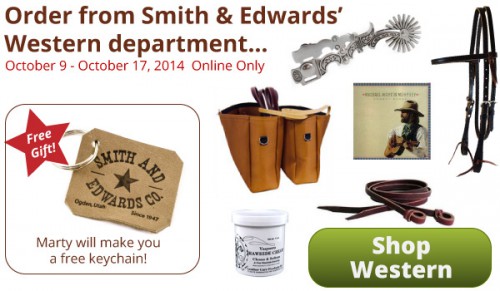 That's right, you're going to find amazing gifts for your sweetie at Smith & Edwards – we know it! So when you order something from our Western department this week, October 9 – 17, you'll get a free leather keychain in your order!