We have a lot of hunters as friends here at Smith & Edwards… and when they send us pictures of their hunt we can't help but brag 'em up!
There are lots of reasons people go hunting…. to enjoy nature, get away from it all, spend time with hunting buddies…. and if you bring home a trophy, that's the frosting on the cake.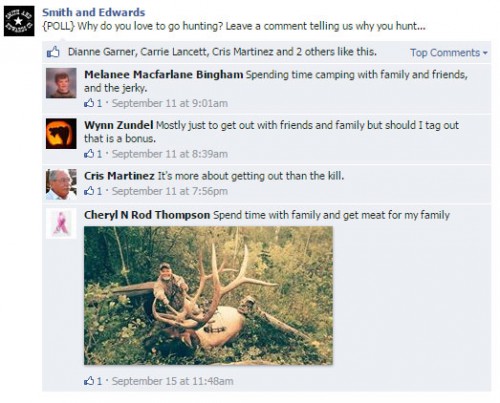 These 4 hunters were lucky enough to bring home some great pictures and great stories, take a look…
Ann Cooper's Shiras Moose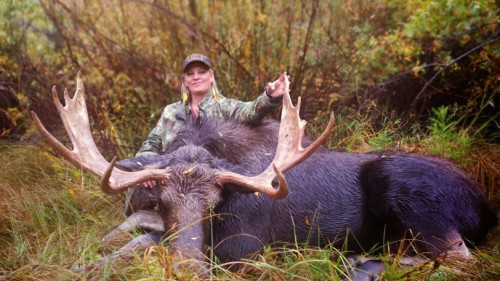 My husband, Harlan, was able to call this bull in from across a canyon and nearly a mile away. After the first cow call, he came from a patch of aspens and headed down to the creek bottom, where I shot him at 60 yds. with my rifle. He measures right at 40″ wide, and I nicknamed him "Daggers" because of his extremely long front brow tines.

Want to hunt in Utah, but not sure how to get started? Our guide to Camo Patterns & Concealment Tips will point you in the right direction!
Steve Russell – Archery Deer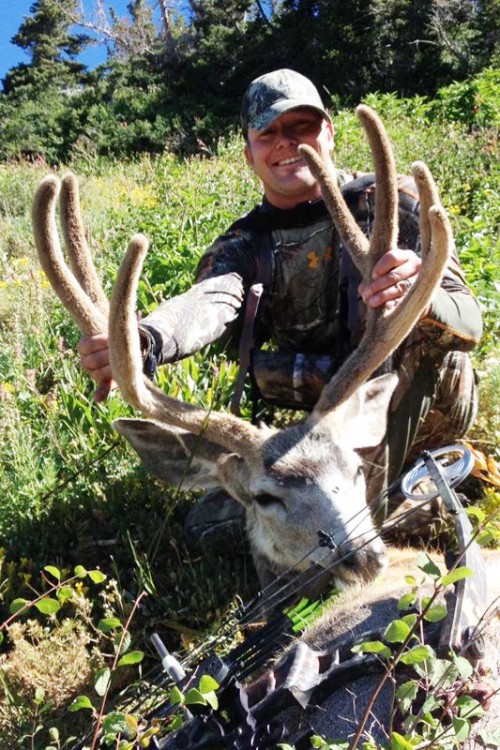 Steve, our Diversified Marine rep, got this nice deer up Little Cottonwood canyon at the Wasatch west unit, the first day of archery, August 16 2014. Nice Steve!
Rod Thompson and Bart Thompson
Rod and Bart both got awesome results from their Wasatch archery hunt…
Thanks Cheryl Thompson for sending in the pictures!
Your Turn!
Want to see even more pictures? Check out the Smith & Edwards Braggin' Board here… or better yet, get out there and get a picture for us to post! Send your pictures & stories to info@smithandedwards.com.
Leave a nice comment below for the hunters pictured… aren't those nice photos?
Good luck hunters!