To enjoy home canned salsa and pickled beets, we have to be certain we're canning safely in the summer. Making sure our jar rims are clean and not sticky is so important – but most canning funnels wind up still letting some syrup or jam drip over. Isn't there a better way? A clean canning funnel?
Carefully ladling, pouring, and wiping down 89 jars of salsa could make anyone break down…. instead, Mark Gallegos woke up the next morning at 3am and designed the Bottle Mate canning funnel.
That was 4 years ago, and now Mark's canning funnels are our most popular funnel!
What makes this canning funnel the best for keeping rims clean?
It's cleaner
It's safer
It's lightweight
Doesn't get hot
Doesn't wobble
Wide, sturdy handles for great gripping
If you have arthritis, Mark has found that the broad handle and sturdy plastic makes it the best funnel for his clients to use.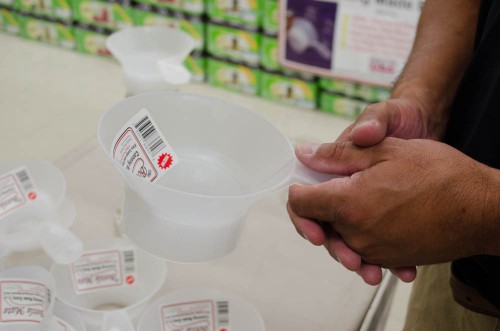 Made from BPA-free polypropelene, these funnels are lightweight and rest on the outside of the jar, giving you stability so you can pour or ladle salsa, corn, beets, or jam right into the funnel and jar without holding onto the funnel. The Bottle Mate funnel's design has 2 rings: one for the funnel to go into the jar, and an outer ring to rest on the outside of the jar. This keeps your rims clean on wide mouth & regular jars!
Designed by Mark in Utah and manufactured right here in Ogden, the Bottle Mate canning funnels have been featured in Edible Wasatch magazine and on Good Day Utah!
Mark loves his salsas and marinara sauce, and he's the only one of 5 siblings who cans, so he stays busy. Phew, 89 jars? Wow!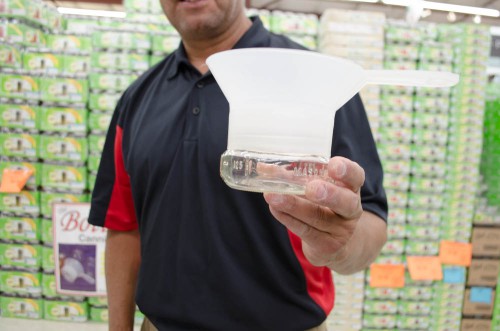 Bottle Mate funnels are the right size and rest on the outside of canning jars. So you can leave headspace on even specialty jam jars – they won't sink all the way down into the jar like other funnels!
Thanks, Mark! Happy Canning!
See the Bottle Mate Canning funnel online here, and click here to see all Canning Equipment & Gadgets.