Merrill at our Sporting Goods counter has been helping us put our Wake the Bay sale together.
He's our paddleboard expert. He told us stand-up paddleboarding was a BIG deal… he's right!!

We love carrying Connelly and Jobe for all types of SUPs, knee boards, tubes, and skis. Click here to see many of our favorite Connelly boards online.
During our Wake the Bay sale, you can get a $100 Smith & Edwards Gift Card with your Connelly Paddleboard purchase!
(see ad for details)
You can even FISH on your paddleboard!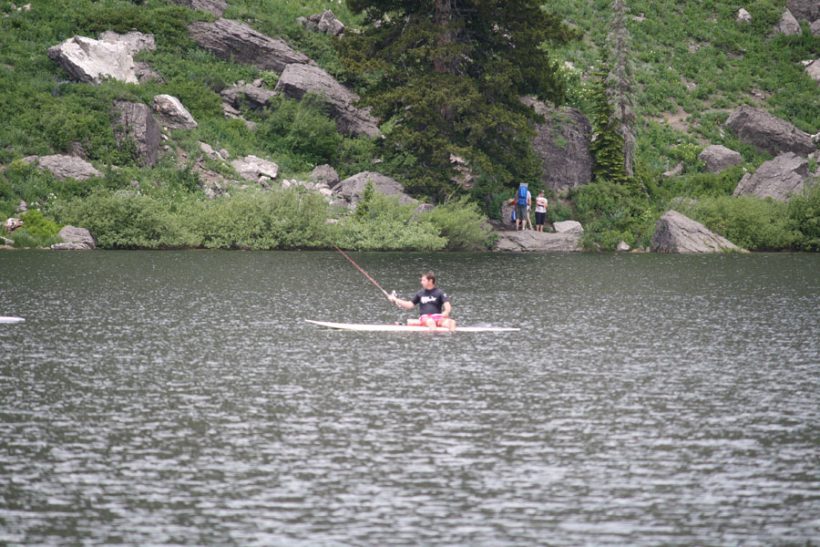 Merrill and his family have been to Willard Bay, Causey Reservoir, Tony's Grove, and the Great Salt Lake.

This slideshow requires JavaScript.
After seeing these pictures from his family's trips, our only question is…. When can WE come along?